NEXT STORY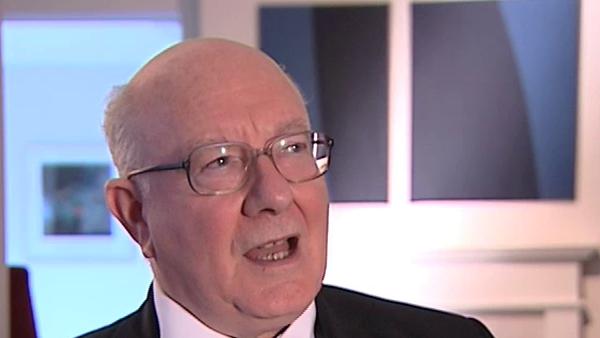 My first published paper
Challenging accepted views
Colin Renfrew
Archaeologist
1
2
3
4
5
...
8
I think one was encouraged to ask questions. It wasn't thought scandalous that one should do so, and, indeed, it was, there were always puzzles. I mean even if one thought that the Megalithic Monuments of North Western Europe owed their origins to things happening in Crete, which - which had been argued, I think it was implied or perhaps stated in Gordon Childe's book in 1925, but Glyn Daniel, one of his first papers in 1935, was to set this out in a systematic way and he was choosing then the round tombs of early Minoan Crete, about 2500 BC, as the potential starting point and then there had been rather two respectful articles written. There was, published in "Antiquity", about 1965 or 1966, was an article by, a very well researched article, by a lady called Beatrice Blance, who thought that you would actually identify in Iberia the colonist sites, the sites where the people from the Cyclades had landed and there were arguments there. They had metal daggers looking like the daggers of the Cyclades, they had fortifications that could be compared in their plan with the Cycladic fortifications, and then there were things about figurines and so on came into the story, and the - the story was really quite a good one, and the Balkans also, in Karanovo VI, this Copper Age period, they had these copper objects and quite reasonable to think they'd learned metallurgy from the Cyclades, and they did have figurines, terracotta figurines, which could be compared with the Cycladic marble figurines and so it seemed possible they were related so people were quite reluctant to - to see the links broken but at the same time it was possible to question these things and, as I said, James Mellaart had been publishing radiocarbon dates in "Antiquity" and saying there's something not working very well here. So I think any discussion was encouraged in a very positive way. And so that, I think, was a positive effect of the atmosphere.
Baron Renfrew of Kaimsthorn is a British archaeologist known for his work on the dispersal of the Proto-Indo-Europeans and the prehistory of PIE languages. He has been Disney Professor of Archaeology at Cambridge as well as Master of Jesus College and Director of the McDonald Institute for Archaeological Research.
Title: Challenging accepted views
Listeners: Paul Bahn
Paul Bahn studied archaeology at Cambridge where he did his doctoral thesis on the prehistory of the French Pyrenees. He is now Britain's foremost specialist on Ice Age art and on Easter Island, and led the team which discovered Britain's first Ice Age cave art at Creswell Crags, Nottinghamshire, in 2003. He has authored and edited numerous books, including Journey Through the Ice Age, The Enigmas of Easter Island, Mammoths, The Cambridge Illustrated History of Prehistoric Art, and, with Colin Renfrew, Archaeology: Theories, Methods and Practice which was published in its 5th edition in 2008.
Duration: 5 minutes, 55 seconds
Date story recorded: January 2008
Date story went live: 14 May 2009