NEXT STORY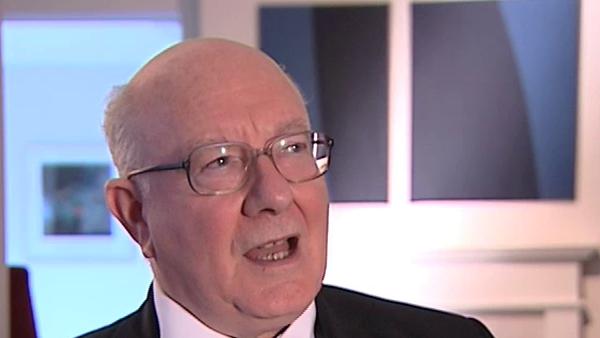 Getting involved in television
The Explanation of Culture Change conference
Colin Renfrew
Archaeologist
1
2
3
4
5
6
...
8
So that was all really very interesting. The Sitagroi excavations, I think, worked out well because they first of all confirmed the new chronology and then, secondly, they gave us lots of evidence about early metallurgy which Elizabeth Slater, Professor Slater as she later became, did the specialist studies of. So that was an interesting excavation. And it was around that time in Sheffield that we organised a major conference, the 1971, I think, the "Explanation of Culture Change", and it was possible to invite quite a lot of the leading American archaeologists. Lew Binford came over, but some of those I've already mentioned came over and we had really a major international conference which was published a couple of years later. We were trying to apply these ideas, some of them current in the so-called new archaeology which had really got going by then, trying to apply them to European prehistory with varying degrees of success but there was definitely a thrust towards the social archaeology trying to think about monuments and mobilisation and so on and in social terms rather than always looking over our shoulders and saying where did it come from but rather how did it come about. And so that was, I think, quite an exciting time really.
Baron Renfrew of Kaimsthorn is a British archaeologist known for his work on the dispersal of the Proto-Indo-Europeans and the prehistory of PIE languages. He has been Disney Professor of Archaeology at Cambridge as well as Master of Jesus College and Director of the McDonald Institute for Archaeological Research.
Title: The Explanation of Culture Change conference
Listeners: Paul Bahn
Paul Bahn studied archaeology at Cambridge where he did his doctoral thesis on the prehistory of the French Pyrenees. He is now Britain's foremost specialist on Ice Age art and on Easter Island, and led the team which discovered Britain's first Ice Age cave art at Creswell Crags, Nottinghamshire, in 2003. He has authored and edited numerous books, including Journey Through the Ice Age, The Enigmas of Easter Island, Mammoths, The Cambridge Illustrated History of Prehistoric Art, and, with Colin Renfrew, Archaeology: Theories, Methods and Practice which was published in its 5th edition in 2008.
Duration: 1 minute, 40 seconds
Date story recorded: January 2008
Date story went live: 14 May 2009