NEXT STORY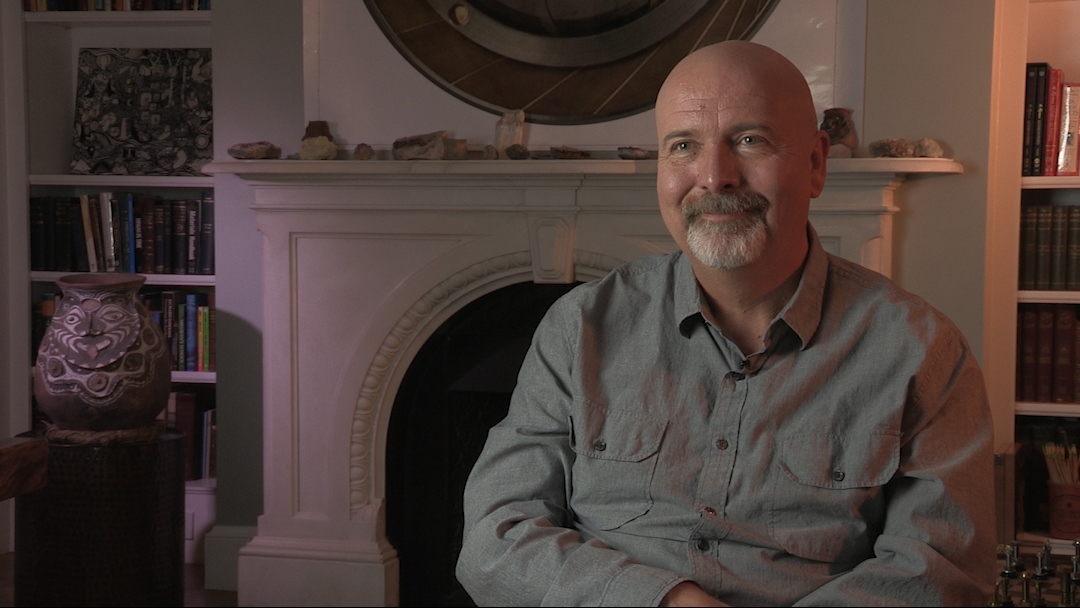 The Hillis Claim – my dinosaur
Refusing a $6 million Russian bribe
W Daniel Hillis
Scientist
1
...
14
15
16
17
18
...
25
My second experience with it was that after Thinking Machines had started and we were... you know, selling a computer was a big deal, because it was a lot... it was $5, $10 million to sell a machine. And I got a call from this guy in Canada who said, 'You know, we're just about to buy two supercomputers and we're about to buy Cray's, but I just heard about your machine, and before I buy the Cray, I want to find out about yours. Can you come up and talk to me?' So I'm like, immediately, 'Yes, sure.' So I jump on a plane, I go up and I get picked up in a car at the airport. He says, 'Oh, and bring all the manuals with you, I want to see them.' So I bring the manuals and I pack up and I get picked up in the car and the guy that picks me up... there's like three people in the car. There is the guy who's this fast-talking Canadian type, who claims to have a private research institute for ocean stuff. He's the one that called me that. And then there's Boris, who has a heavy Russian accent and very bad shoes. And then there's this guy that he doesn't introduce that I'll call Igor, who's the driver. Obviously also Russian, right? And we go.
So immediately I'm, like, this is kind of weird. So we go to this restaurant, we're driving off and we go to a restaurant which has nobody in it. And we sit down, and they carefully arrange it so that Igor sits next to me. And then he asks to have the music turned off in the restaurant. And this is so obviously a setup. I'm out there with my vice president of production, which is Dick Clayton. And we both realise this is completely a weird situation. And so he says... he says, 'Look, this is an unusual situation, because Canadian tax law is very complicated, and if I buy your machine... I've looked at your machine and it seems really interesting, but if I buy it, it turns out... if I buy a machine as a machine I'll have to pay huge taxes on it. But... so what I'd really like to do is I'd like to buy it and just have you invoiced us as electronic parts. But don't worry, because I have an ocean vessel, and so I'll just show up with the ship in the Boston harbour, and you give me these boxes, invoiced as electronic parts, but it's really a machine, really one of your computers. And I know this is a lot more trouble for you, so even though it's $5 million, I'll pay you $6 million and I'll pay it, since it's so much more trouble, I will actually pay it in cash. And then if I like that I'll buy another one. We'll just buy one first. It's all, you know, to get around difficulties with Canadian tax law.'
And I'm just sitting there thinking, of course, this is not how computer sales go. And it's just so obviously a bribe. And I'm like wondering, is this... surely this guy realises that we don't believe any of this? He just thinks we're going to take the cash and take our million dollars and give five million to the company or whatever. It's like he's going to pay us more than the list price in cash. And then we started realising, gosh, we have no idea where we are. We've been picked up at the airport and we've got all these manuals, which, come to think of it, probably we shouldn't have brought with us. He's like, 'Oh, by the way, where are the manuals?' And I say, 'Oh, I didn't bring them. I'll mail them to you.' And they're sitting, like, right in, actually, Dick Clayton's suitcase, but Dick gets it too. And so he's like, 'Yes, we didn't have time to get them together to bring them.' And he's like, 'Oh, well, we really want them. We'll have to have copies of the manuals before we go ahead.' And we're like, 'Okay, well this sounds interesting, you know. We'll send you the manuals and then let's work out the details.' And we just want to get out of there, right? So we didn't even have to talk with each other, we both were on the same page.
So they drive us back and we promise to send them the manuals and work out the details of all this and they take us back to the airport and we get... they leave us off and we look at each other and we're like, 'Oh my God, we escaped.' So we go back and then we try to call up the FBI to report this, and it's really hard to even figure out who do you tell this to, so... but we had a guy in the Navy, Marvin Denicoff and so he... we got him to tell people, get the FBI to take this seriously. And the FBI, they actually said, 'Well, would you be willing to go back?' And I was, like, 'No, no way, I don't want to have anything to do with it', which was a good decision. And so then we didn't hear anything about it, but then about... I don't know how many people they did this with, but about a year later, there was a little company that made a much less powerful computer, called Saxby, that ended up getting arrested up for basically doing a deal like this with the Russians up in Canada. And I've always figured it was probably the same people and maybe we put them onto them. I don't really know the story, if there was any connection between that.
W Daniel Hillis (b. 1956) is an American inventor, scientist, author and engineer. While doing his doctoral work at MIT under artificial intelligence pioneer, Marvin Minsky, he invented the concept of parallel computers, that is now the basis for most supercomputers. He also co-founded the famous parallel computing company, Thinking Machines, in 1983 which marked a new era in computing. In 1996, Hillis left MIT for California, where he spent time leading Disney's Imagineers. He developed new technologies and business strategies for Disney's theme parks, television, motion pictures, Internet and consumer product businesses. More recently, Hillis co-founded an engineering and design company, Applied Minds, and several start-ups, among them Applied Proteomics in San Diego, MetaWeb Technologies (acquired by Google) in San Francisco, and his current passion, Applied Invention in Cambridge, MA, which 'partners with clients to create innovative products and services'. He holds over 100 US patents, covering parallel computers, disk arrays, forgery prevention methods, and various electronic and mechanical devices (including a 10,000-year mechanical clock), and has recently moved into working on problems in medicine. In recognition of his work Hillis has won many awards, including the Dan David Prize.
Title: Refusing a $6 million Russian bribe
Listeners: Christopher Sykes George Dyson
Christopher Sykes is an independent documentary producer who has made a number of films about science and scientists for BBC TV, Channel Four, and PBS.
Tags: Richard Clayton, Marvin Denicoff
Duration: 6 minutes, 33 seconds
Date story recorded: October 2016
Date story went live: 05 July 2017