NEXT STORY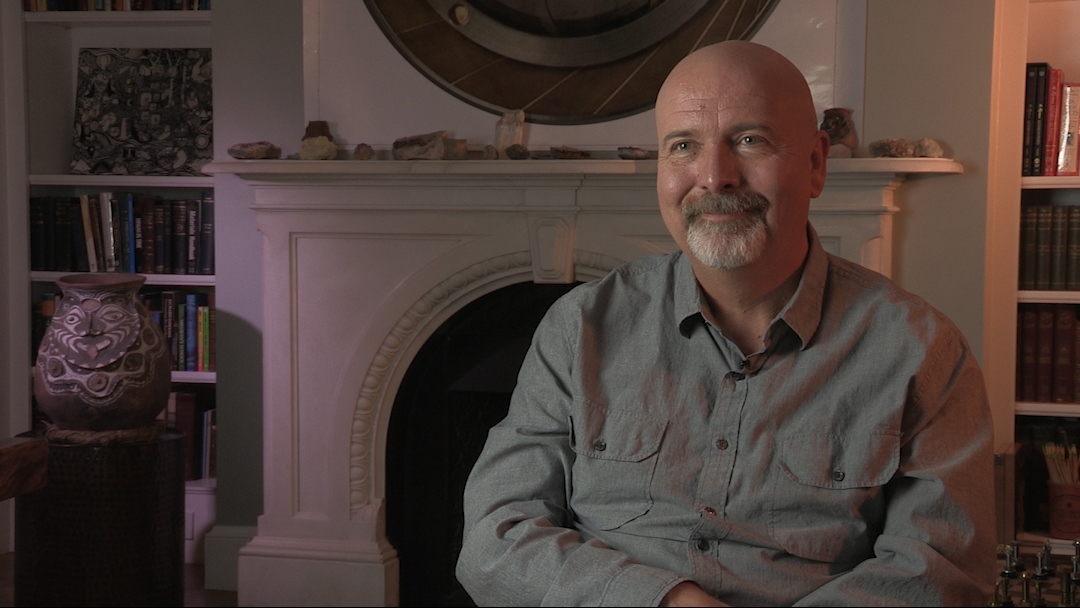 A bell at a tenth of the cost of a normal bell
Jeff Bezos funds the Clock Project
W Daniel Hillis
Scientist
1
...
16
17
18
19
20
...
25
And I had a very, very specific idea of the whole experience of going to visit the clock. I wanted it to be very hard to get to, I wanted it to be up on top of the mountain, I wanted you to have to go through a desert to get to it. I had this image of going through this narrow crack that was a sort of a portal. So I had a lot of very specific imagery of what it would be like, of sort of feeling like you were lost at times and then finding your way, or getting a glimpse of it then losing it. And so I had a wonderful time exploring around the desert, looking for a place that would do this. And I eventually found this mountain up in Nevada, where bristlecone pine trees grew. And so we bought that mountain after negotiating them down from a few billion dollars. But then, when we got that mountain, we realised the mountain's surrounded by a national park, and also these precious bristlecone pine trees. And it's also at 10,000 feet and it's very hard to operate there. So we decided we should probably practice someplace else first. And then one day, Jeff Bezos called me up and said, 'Hey, you know that clock you want to build? I want to fund paying for it.' So... It was actually the same time he said, 'Oh, by the way, I'm starting a space company. I want you to be on my space company and we'll also build your clock.' So it was a fun, fun call to get. So that was the beginning of Blue Origin.
And I had been going around with Jeff looking at ranches, and there was one that we visited together that I loved, which is the one he ended up buying, which became the Corn Ranch. And so for years, I went around that ranch, looking to see if there was a place to build the clock on the ranch. And it required a lot of things in this approach. I had a very specific idea. I needed a south-facing cliff, I needed the crack, I needed good rock that I could build in, and there was no place on the ranch I could find that did it, but then gradually he ended up expanding the ranch more and more, and every time he would buy a new section, I'd go explore that. And so there was a time I had pretty much explored the whole ranch. There was probably a time when I knew that ranch better than Jeff did. I'm sure it's not true anymore, but I did an awful lot of exploring in the corners of it, and one day I kind of found the perfect place. It had been inside of the ranch headquarters all along. It was just kind of hard to get to, and I realised the rock was right and there was a cliff. It was missing a cave. I had been looking for a cave, and only found a few caves, but I finally decided, well, we can build a cave. Because one of the things I wanted is for you to go into a tunnel, find something like a natural cave and think you were lost and then find your way out of the cave and go up to the clock.
So we picked the place and it was just missing the cave. It also didn't really have the slot, but everything else was perfect, so we decided to start building there. And so I went and I put an X on the side of the mountain to start blasting and we built a road in and we brought in equipment and bulldozers and things like that, which is all pretty hard to do, and started blasting the place where I had made the X. And I drew them little diagram, I said, 'Go in 40 feet, and then we're going to make a big chamber that we're going to make into a cave.' And so they went in 40 feet and then I got this email that said, 'You'd better come back, we've run into a problem.' So I flew back to Texas, and they'd gone in 40 feet and there was this big, black hole that they had hit. And so Xander came with it and we lowered Xander into the hole, and he found himself in this giant cave with stalactites and stalagmites, exactly where we were going to build the cave. So then the joke became if we kept digging we were going to find the clock. So we knew we were in the right place when that happened, and we've been building it there ever since. And of course the clock, the project, particularly the tunnelling part of it, has turned out to be way more expensive than we had originally expected. But Jeff's been very good about... fortunately, Amazon has done very well, and Jeff's been very good about increasing the budget as it needed to be to get it done, and so we've now done all the tunnelling. And in the meantime, we kept exploring around for how we were going to have the approach and the path and so on, and there was one canyon that we hadn't explored, because it just seemed so impassable, but Jeff insisted that we hike up one day to look at that. And we did, and we discovered the crack, the slot that you would approach it through, just as I had kind of always pictured it in my mind, so we now have the complete package of the crack and the cave and the 600-foot cliff and the spiral staircase that's cut into the rock. So as we speak now, there's a giant robot with a diamond saw that we custom-built that's climbing up this 500-foot shaft, slowly cutting a spiral staircase into the side of the clock.
W Daniel Hillis (b. 1956) is an American inventor, scientist, author and engineer. While doing his doctoral work at MIT under artificial intelligence pioneer, Marvin Minsky, he invented the concept of parallel computers, that is now the basis for most supercomputers. He also co-founded the famous parallel computing company, Thinking Machines, in 1983 which marked a new era in computing. In 1996, Hillis left MIT for California, where he spent time leading Disney's Imagineers. He developed new technologies and business strategies for Disney's theme parks, television, motion pictures, Internet and consumer product businesses. More recently, Hillis co-founded an engineering and design company, Applied Minds, and several start-ups, among them Applied Proteomics in San Diego, MetaWeb Technologies (acquired by Google) in San Francisco, and his current passion, Applied Invention in Cambridge, MA, which 'partners with clients to create innovative products and services'. He holds over 100 US patents, covering parallel computers, disk arrays, forgery prevention methods, and various electronic and mechanical devices (including a 10,000-year mechanical clock), and has recently moved into working on problems in medicine. In recognition of his work Hillis has won many awards, including the Dan David Prize.
Title: Jeff Bezos funds the Clock Project
Listeners: Christopher Sykes George Dyson
Christopher Sykes is an independent documentary producer who has made a number of films about science and scientists for BBC TV, Channel Four, and PBS.
Tags: Clock of the Long Now, Jeff Bezos
Duration: 6 minutes, 23 seconds
Date story recorded: October 2016
Date story went live: 05 July 2017