NEXT STORY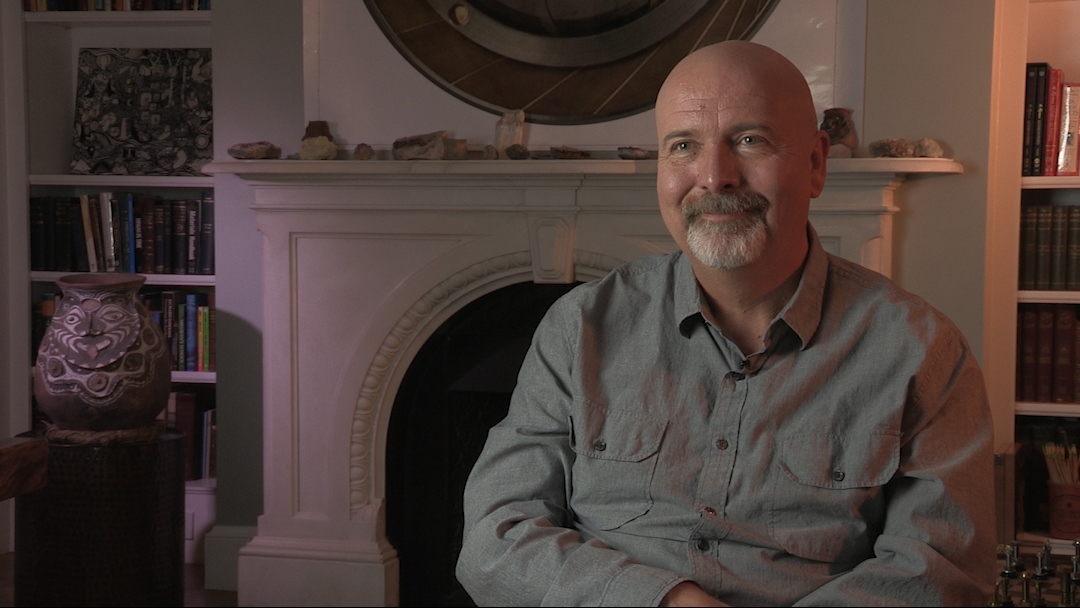 Applied Invention and its three main principles
The idea of the 'other' Internet
W Daniel Hillis
Scientist
1
...
18
19
20
21
22
...
25
Another one, of course, I'm really interested in is making the backup to the Internet, the other network.
[Q] That is really important...
Yes. So I think it's possible to make a network that is fundamentally safe and secure. It has a couple of properties that the Internet doesn't have. One of them is that you and I can have a guaranteed bandwidth and latency for communication between us. Another one is that every packet that I get, I know who it came from and I know it's from somebody that I was willing to accept a packet from. And I'm willing to accept packets at a certain rate from. And just those two things, that guaranteed bandwidth and the non-anonymity of packets would allow much more secure infrastructure to build the Internet of things, to control power utilities and route airplanes and anything we actually depend on really ought to be built on a system like that. And fundamentally, the Internet is not a system like that. Just the basic design principles on which it is built, it can never have those properties. So I think we need to build something to the side that has those properties and at first we'll just use it for special things like big financial transactions or controlling the power grid, but eventually, I think we'll use it as the secure layer for, for instance, saying, 'This piece of email is from me.' We'll use it more and more as a basic piece of infrastructure.
One advantage of it, for instance, is I can safely put a piece of software on it without worrying about breaking the system. So right now, a company or any large organisation has to do this kind of quality assurance. Every time they put a new piece of software on the network, they're risking the entire network for both data integrity but also just for performance. It could interact with other things in a way that broke other things, and so there's a quality assurance problem that is becoming unsolvable. And not only that, but the network can now break in ways that nobody can figure out why it broke and what's wrong with it or is it even broken, whereas this other network that I'm building, you can tell exactly what was happening on. And you could put a piece of software on it and know that it could only affect these pieces of software in this way, just by the way that the network was built. So I think it has to happen, so I'd also like to build that.
[Q] And why aren't we doing this?
So it's an interesting question why we're not doing it, because I think it's so obvious, but there are so many people that have so much stake in the current system. There are lots of people who make lots of money fixing the problems in the current system. There are lots of people who have made huge investments, not just in money, but in also their time and learning how to do things in the current system. So they understand that, so there's a huge force of people that understand that and understand how to work around the problems and there are people whose job it is to do this information assurance, who would not, I don't think, would be that enthusiastic about eliminating the need for that. I think the people that designed this wonderful system have a lot of stake, a lot of pride in the system, and they're very clever people and they can figure out ways around each problem as it comes up. So they don't like the idea that there would be another system that violates all of their principles, that works to the side. And all of these people that I just named are the people that you would go to if you don't know about the network and somebody comes up with an idea and says, 'Well, you should make your network this way', you would go to all those experts to say, 'Should I do this?' And they'll all say, 'No.' But in fact, I think those experts are going to start losing more and more credibility as this other things stops working. And eventually, somebody's going to say, 'Well, I've been listening to you and it's not working', and they're going to listen to somebody else, and that's when we'll build this other network. So that's another thing that I would like to do, is build that other network. And I think I see exactly how to build it.
W Daniel Hillis (b. 1956) is an American inventor, scientist, author and engineer. While doing his doctoral work at MIT under artificial intelligence pioneer, Marvin Minsky, he invented the concept of parallel computers, that is now the basis for most supercomputers. He also co-founded the famous parallel computing company, Thinking Machines, in 1983 which marked a new era in computing. In 1996, Hillis left MIT for California, where he spent time leading Disney's Imagineers. He developed new technologies and business strategies for Disney's theme parks, television, motion pictures, Internet and consumer product businesses. More recently, Hillis co-founded an engineering and design company, Applied Minds, and several start-ups, among them Applied Proteomics in San Diego, MetaWeb Technologies (acquired by Google) in San Francisco, and his current passion, Applied Invention in Cambridge, MA, which 'partners with clients to create innovative products and services'. He holds over 100 US patents, covering parallel computers, disk arrays, forgery prevention methods, and various electronic and mechanical devices (including a 10,000-year mechanical clock), and has recently moved into working on problems in medicine. In recognition of his work Hillis has won many awards, including the Dan David Prize.
Title: The idea of the 'other' Internet
Listeners: Christopher Sykes George Dyson
Christopher Sykes is an independent documentary producer who has made a number of films about science and scientists for BBC TV, Channel Four, and PBS.
Tags: Internet, bandwidth, security, quality assurance, network, system, money, backup, software, breakdown
Duration: 4 minutes, 52 seconds
Date story recorded: October 2016
Date story went live: 05 July 2017