NEXT STORY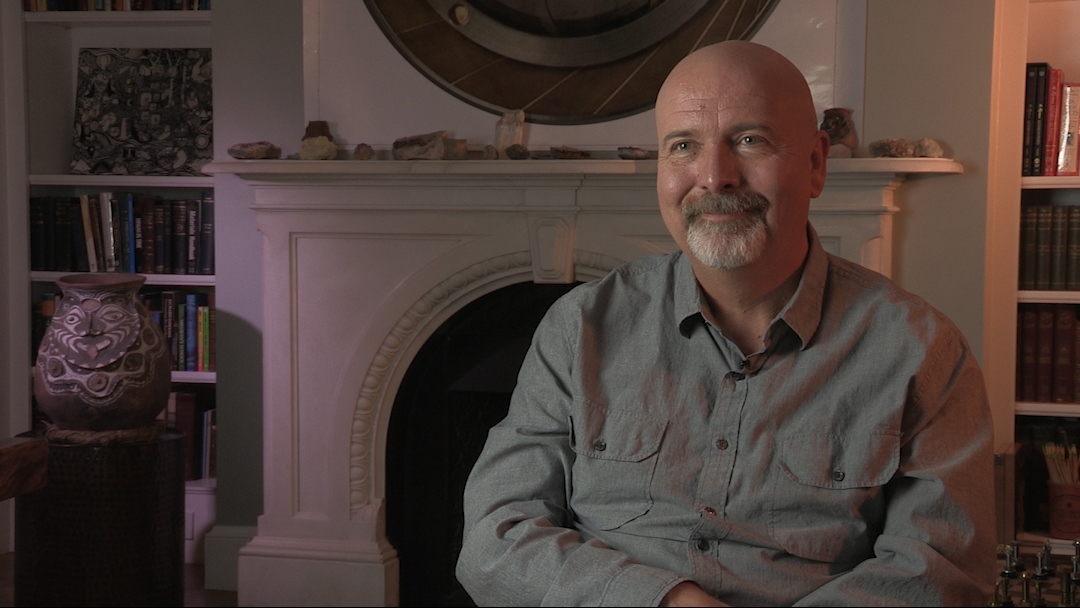 The map of knowledge and the map of ignorance
My visit to Guantanamo Bay
W Daniel Hillis
Scientist
1
...
19
20
21
22
23
...
25
The other thing I got very disappointed is during the W Bush administration: we started breaking the rules. And up till then, for instance, the intelligence agencies had been very, very careful never to spy on American citizens and then they started doing that. I wasn't aware of it, but I could kind of sense the different tone that happened there. That was partly why I quit. Later I found out that we started. And I would say nobody was more shocked by that than the people who worked at those agencies, because it was so built into the culture before then never to do that. And then the other thing that was... it was pretty awful, that I also felt some personal guilt about, because I... it was a problem I failed to stop. But after 9/11, everybody panicked and we captured all those people that went to Guantanamo Bay and, as it turns out, tortured them. And most people... very few people in the government were aware that that was happening. In fact, there were people in Defence that were worried it was happening and tried to see if it was happening. And one of the things I feel bad about is at one point I actually had some senior people at Defence that were kind of worried about what was happening down at Guantanamo Bay and didn't know. And they sent a small group of us down there to look at it. And we went down there and got a very sanitised tour, but in retrospect, they... of course, we had no control over what we saw, so they showed us what they wanted us to see, and they showed us prisoners being treated very well, and kids getting educated, and... They, of course, didn't show us people being tortured or things like that. And I remember not really trusting it very much and not getting along with the guy that ran it, this guy Miller, who I disliked. But not seeing anything that wasn't very reasonable, kind, treatment of prisoners. And going back and reporting on what I'd seen.
But I've always felt like that report ended up being misleading, because I think it assured some people in the Pentagon that things were okay when, in fact, they weren't. And so again, my efforts, I think... in that case, not only didn't do good, but they probably did some harm, because I made them feel like, okay, well, they had looked and it was okay. So that was also partly what got me discouraged about the government work. And so I think the tone of it really, really did change during that administration. People really started breaking the rules in a way that had never been true before. So I hope it's gone back. I sense definitely the leadership at the level of the Presidential level has tried to push it back toward real government by law and following the rules, but it's a fragile thing.
W Daniel Hillis (b. 1956) is an American inventor, scientist, author and engineer. While doing his doctoral work at MIT under artificial intelligence pioneer, Marvin Minsky, he invented the concept of parallel computers, that is now the basis for most supercomputers. He also co-founded the famous parallel computing company, Thinking Machines, in 1983 which marked a new era in computing. In 1996, Hillis left MIT for California, where he spent time leading Disney's Imagineers. He developed new technologies and business strategies for Disney's theme parks, television, motion pictures, Internet and consumer product businesses. More recently, Hillis co-founded an engineering and design company, Applied Minds, and several start-ups, among them Applied Proteomics in San Diego, MetaWeb Technologies (acquired by Google) in San Francisco, and his current passion, Applied Invention in Cambridge, MA, which 'partners with clients to create innovative products and services'. He holds over 100 US patents, covering parallel computers, disk arrays, forgery prevention methods, and various electronic and mechanical devices (including a 10,000-year mechanical clock), and has recently moved into working on problems in medicine. In recognition of his work Hillis has won many awards, including the Dan David Prize.
Title: My visit to Guantanamo Bay
Listeners: Christopher Sykes George Dyson
Christopher Sykes is an independent documentary producer who has made a number of films about science and scientists for BBC TV, Channel Four, and PBS.
Tags: Gulf War, Ministry of Defence, George W Bush
Duration: 3 minutes, 43 seconds
Date story recorded: October 2016
Date story went live: 05 July 2017