NEXT STORY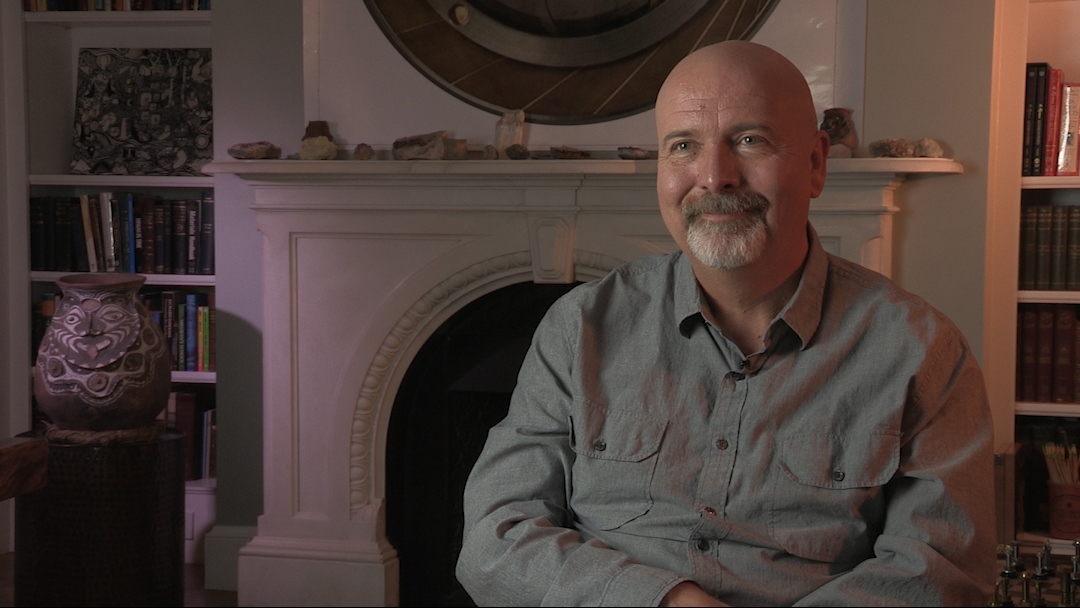 The most fun rocket launch
Building BSSTO – Boosted Single Stage to Orbit
W Daniel Hillis
Scientist
1
...
21
22
23
24
25
When I was a little kid, I told you read Have Space, Will Travel. But there was another Heinlein book called Rocket Ship Galileo, which was about some kids that decided to seriously build a rocket ship. And that was always something that appealed to me, but it actually really sort of, kind of happened, because Jeff Bezos decided to really do it and the same time Jeff called up and told me that he was going to fund the clock, he also said he was going to make a space company, because he thought that was sort of a fundamental piece of human destiny and it was something important to get going on. And so we had a wonderful time. He got... he had Neal Stephenson, we had you, a bunch of very interesting people that were sort of broad thinkers, that we all got together to think about how would you get into space.
And what was wonderful in the beginning is it was no holds barred as to what we thought about. So we thought about, for instance, laser propulsion or nuclear propulsion or firing out of giant cannons, slingatrons and crazy ways of making rocket engines like Gatling guns. But I think maybe my contribution with it was because I had done a lot of work with NASA, modelling engines and I think I'm the one that kept saying, 'Well, you know, chemical rockets actually work.' And so maybe... I feel a little bad about that, because in a way I think it would be much more interesting if we had done other things, but eventually somebody came along with this scheme called BSSTO, Boosted Single Stage to Orbit, that was an evolution of... somebody figured it was just barely possible to make a single stage to orbit rocket, but if you just... a little booster stage that got it going, then it became almost easy, and so we decided that was going to be the concept, was to do the Boosted Single Stage to Orbit. So the first part was to build the first stage, the booster stage, and then once we decided that, then a different set of people was kind of necessary to do it. Because up until then, it had been people like Neal and some machinists and, you know, Neal would make... I remember Neal made this crazy thing which – I forget what he called it – but it was a chain, basically. It threw a chain up into the air and rolled the chain very fast, and weird, really crazy stuff like that. And we bought a bunch of old surplus equipment from a gear-making company that went out of business, and so it was all very much an amateur operation. But once we actually started building rocket ships, we sort of needed to get more serious about it.
W Daniel Hillis (b. 1956) is an American inventor, scientist, author and engineer. While doing his doctoral work at MIT under artificial intelligence pioneer, Marvin Minsky, he invented the concept of parallel computers, that is now the basis for most supercomputers. He also co-founded the famous parallel computing company, Thinking Machines, in 1983 which marked a new era in computing. In 1996, Hillis left MIT for California, where he spent time leading Disney's Imagineers. He developed new technologies and business strategies for Disney's theme parks, television, motion pictures, Internet and consumer product businesses. More recently, Hillis co-founded an engineering and design company, Applied Minds, and several start-ups, among them Applied Proteomics in San Diego, MetaWeb Technologies (acquired by Google) in San Francisco, and his current passion, Applied Invention in Cambridge, MA, which 'partners with clients to create innovative products and services'. He holds over 100 US patents, covering parallel computers, disk arrays, forgery prevention methods, and various electronic and mechanical devices (including a 10,000-year mechanical clock), and has recently moved into working on problems in medicine. In recognition of his work Hillis has won many awards, including the Dan David Prize.
Title: Building BSSTO – Boosted Single Stage to Orbit
Listeners: Christopher Sykes George Dyson
Christopher Sykes is an independent documentary producer who has made a number of films about science and scientists for BBC TV, Channel Four, and PBS.
Tags: Have Space, Will Travel, Rocket Ship Galileo, Jeff Bezos, Neal Stephenson
Duration: 3 minutes, 45 seconds
Date story recorded: October 2016
Date story went live: 05 July 2017