NEXT STORY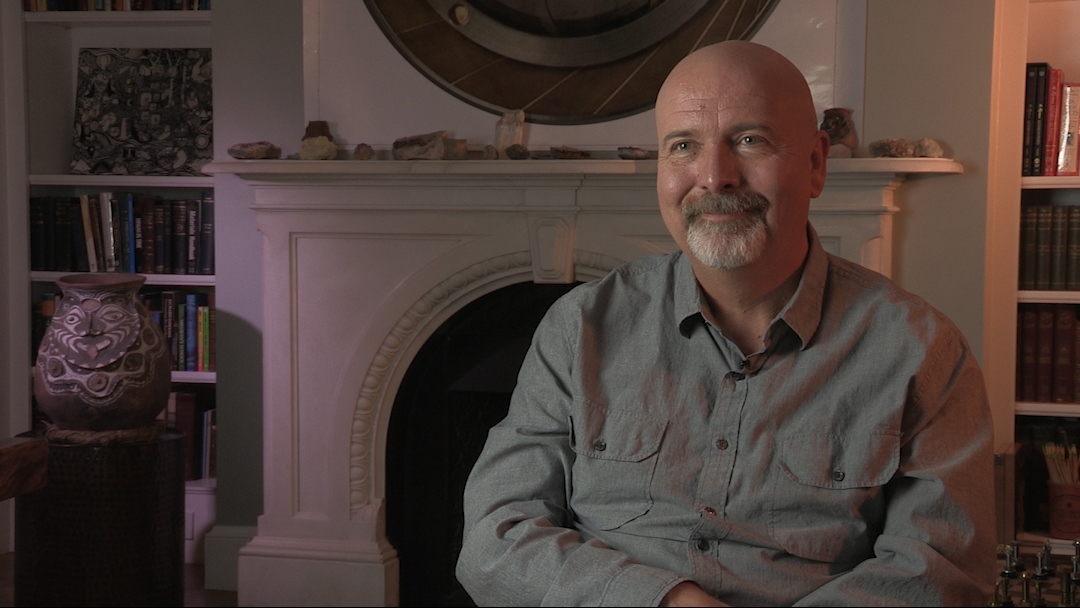 My life list: Things that would matter over the long run
Perils to survive: A car crash
W Daniel Hillis
Scientist
1
...
21
22
23
24
25
I got in trouble. When I was in high school I had a girlfriend who was in college, which was a big deal. And when my parents were out of town once, I took the car and drove her down to her dormitory. And on the way... this is in the days before people wore seatbelts and stuff, and I was sleeping while she was driving, and there was a rainstorm and she drove off the road and smashed the car into a culvert and my body went up and went through the steering wheel and... and apparently I was still conscious, because I got up, I flagged down a truck and got the truck to come and get her out of the car and then the truck driver was putting us in the back of the car and I said, 'Oh, I'm sorry, I'm bleeding all over your car' and I fainted. This I've just been told. I don't remember any of that.
What I remember of the story is that I woke up in a hospital and I looked around and there were all these nurses and doctors. And the last I remembered, I'd been driving in a rainstorm. And so I figured out there must be a car accident. And I realised that my girlfriend, Charlotte, wasn't there, and that maybe she had been hurt. But I was afraid if I jumped up and said something they wouldn't tell me what had happened, so I decided I needed to be very calm. So I said, 'Excuse me, I know there's been an accident. Was anybody hurt?' And everybody just ignored me like they didn't hear me, so I said it again. And it was like the Twilight Zone. All these people were moving around me, but it's like I wasn't talking. And I said it a third time, same thing. And I was like, what... this is weird. Am I dead or something? Am I...? And finally I said, 'What's going on here? Why isn't anybody paying attention to me?' And then they all started paying attention to me.
Well, it turns out I had been in the hospital for three days, and every few hours for the last couple of days I had woken up out of whatever state I was in, apparently gone through this exact same line of thinking, said exactly the same thing, and then fainted. So they were just used to this. But apparently I'm very consistent, because I would go through the same thing. You know, this was my boot-up sequence. But that last... so I only remember the last time, but they remembered all the ones that came before it.
But then I had to tell my parents that I had totalled the car, or actually my girlfriend had totalled the car, which was even worse, because I wasn't really supposed to have a girlfriend that I was going down to her dorm. So I got into the biggest trouble I think I ever got into on that one. And I probably deserved it. But that was a peril to survive.
W Daniel Hillis (b. 1956) is an American inventor, scientist, author and engineer. While doing his doctoral work at MIT under artificial intelligence pioneer, Marvin Minsky, he invented the concept of parallel computers, that is now the basis for most supercomputers. He also co-founded the famous parallel computing company, Thinking Machines, in 1983 which marked a new era in computing. In 1996, Hillis left MIT for California, where he spent time leading Disney's Imagineers. He developed new technologies and business strategies for Disney's theme parks, television, motion pictures, Internet and consumer product businesses. More recently, Hillis co-founded an engineering and design company, Applied Minds, and several start-ups, among them Applied Proteomics in San Diego, MetaWeb Technologies (acquired by Google) in San Francisco, and his current passion, Applied Invention in Cambridge, MA, which 'partners with clients to create innovative products and services'. He holds over 100 US patents, covering parallel computers, disk arrays, forgery prevention methods, and various electronic and mechanical devices (including a 10,000-year mechanical clock), and has recently moved into working on problems in medicine. In recognition of his work Hillis has won many awards, including the Dan David Prize.
Title: Perils to survive: A car crash
Listeners: Christopher Sykes George Dyson
Christopher Sykes is an independent documentary producer who has made a number of films about science and scientists for BBC TV, Channel Four, and PBS.
Tags: car crash, hospital, rainstorm, car accident, hospital, faint, girlfriend
Duration: 3 minutes, 27 seconds
Date story recorded: October 2016
Date story went live: 05 July 2017