NEXT STORY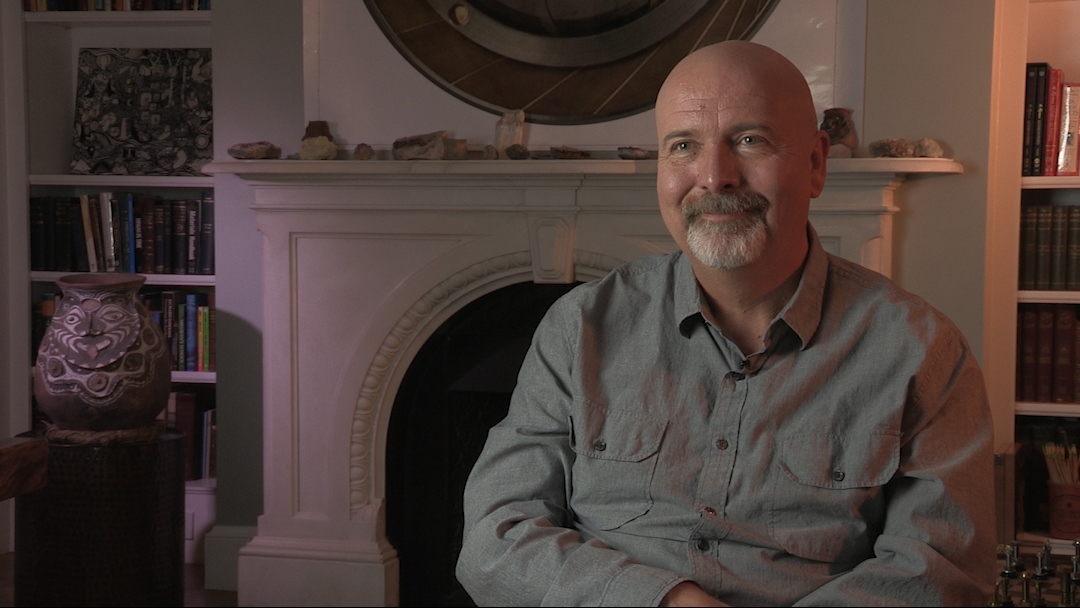 How much does it cost to settle an air strike?
Chasing a plane in a caravan of rickshaws
W Daniel Hillis
Scientist
1
...
3
4
5
6
7
...
25
One of the most wonderful things about living in India was the trains. And so I can go off and go out to the country on the trains. And people would jam into the cars and you would try to get first class tickets but usually those would be sold out so you'd end up having to ride second class, or even third class I think there was where you were just jammed in, packed into open train cars. And of course the trains were always late but they went everywhere. And it was fun to go out to villages.
I remember once my father went to Nepal and he came back and he said, 'We have to go to Nepal.' And so I went with my mother and my brother and my sister. And we got on the train, we figured out that there was a train that went to some city in Northern India that was only a couple of days train ride and then there was a plane that went once a week up to Kathmandu from there. And so we decided to take the train. And being a sort of normal Indian train it ended up being about three days late arriving. But we figured that the train was late, but probably the plane would be late too. So even though it was the day after the plane was supposed to have taken off, we decided to rush to the airport as soon as we arrived.
And so we had it all worked out of who was going to get the bags out of the car and who was, you know, going to get the taxi. And my job was to go and get the taxi cabs to take us to the airport. So we pulled into the city and I jumped out and ran to get the taxi cabs and discovered there was a flaw with the plan which is the city didn't have any taxi cabs, it only had like hand pull rickshaws. So I commandeered a whole line of rickshaws. And my mother showed up with the kids with all the luggage and like, 'Where are the taxi cabs?' And I said, 'I got all these rickshaws.'
So we loaded the rickshaws with the bags and get in this train of I think five rickshaws. And these were the hand pull types, not the... It was before bicycle rickshaws. And I guess there were such things but this city didn't have them. And off to the airport. But rickshaw drivers... and I'd negotiated a price with them, which you do with rickshaw before you get in, but I guess I had paid too much because they decided that they were going to give us a tour of the city. And we sort of realised after a while that they're taking us around, giving us a tour of the city. 'No, no, no, we want to go to the airport, we want to go to the airport.' So we finally convinced them, and they thought they were doing us a big favour, taking us to see all the sights on the way to the airport.
So we finally made it out towards the airport and just as we're getting to the airport we see this DC3 taxiing down the runway. And we realise this must be our plane because there's only one plane that leaves every week. So instead of going to the airport... I'm in the lead rickshaw, I'm like, 'Go to that plane, go to that plane.' And this little argument... So eventually they do what I say, so we go out onto the runway and he's taxiing up, and we go like chasing this plane in our caravan of rickshaws. And so our five rickshaws go chasing out and they see us coming out of the runway. And then they lower the stairway, keeping the engines running. And we get out of our rickshaws and load our luggage in and start climbing up.
But then all these army Jeeps start coming. We'd sort of forgotten that this is an international flight and we had neglected to clear customers or anything like that. So these Jeeps come out and they stop the plane. Make them turn off the engines while we sort of work all this out. I'm sure we paid some special exit fees. Eventually they let us back on the plane and we flew off and we took the rickshaws off the runway. But I still, you know, always have that image of us chasing the DC3 in there, in a parade of rickshaws. That was India.
W Daniel Hillis (b. 1956) is an American inventor, scientist, author and engineer. While doing his doctoral work at MIT under artificial intelligence pioneer, Marvin Minsky, he invented the concept of parallel computers, that is now the basis for most supercomputers. He also co-founded the famous parallel computing company, Thinking Machines, in 1983 which marked a new era in computing. In 1996, Hillis left MIT for California, where he spent time leading Disney's Imagineers. He developed new technologies and business strategies for Disney's theme parks, television, motion pictures, Internet and consumer product businesses. More recently, Hillis co-founded an engineering and design company, Applied Minds, and several start-ups, among them Applied Proteomics in San Diego, MetaWeb Technologies (acquired by Google) in San Francisco, and his current passion, Applied Invention in Cambridge, MA, which 'partners with clients to create innovative products and services'. He holds over 100 US patents, covering parallel computers, disk arrays, forgery prevention methods, and various electronic and mechanical devices (including a 10,000-year mechanical clock), and has recently moved into working on problems in medicine. In recognition of his work Hillis has won many awards, including the Dan David Prize.
Title: Chasing a plane in a caravan of rickshaws
Listeners: Christopher Sykes George Dyson
Christopher Sykes is an independent documentary producer who has made a number of films about science and scientists for BBC TV, Channel Four, and PBS.
Tags: India
Duration: 5 minutes, 29 seconds
Date story recorded: October 2016
Date story went live: 08 August 2017