NEXT STORY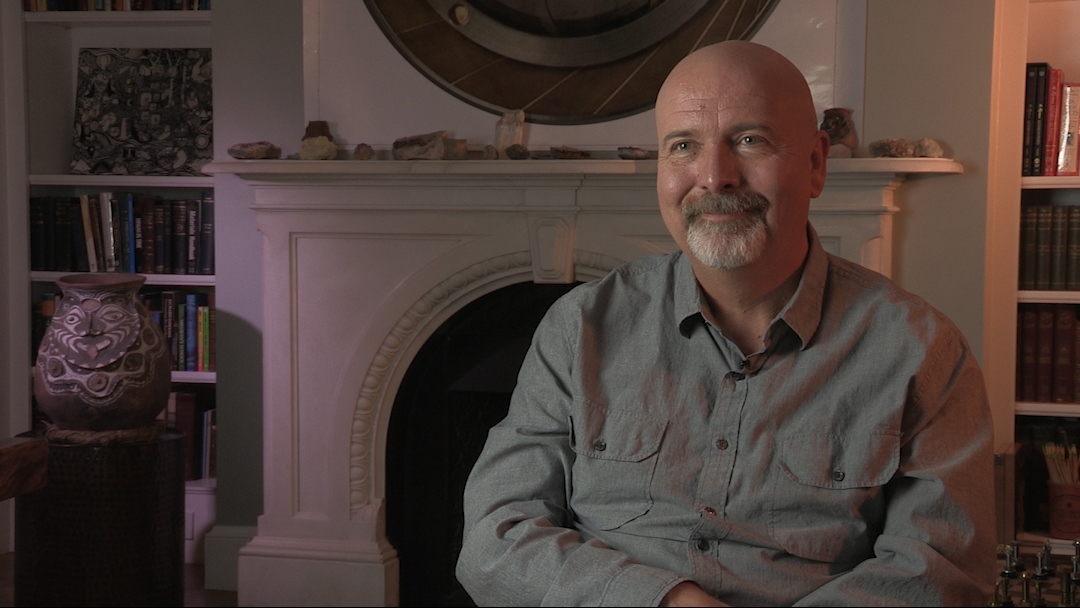 Arrested and wrongfully jailed
How I became a hero in the black neighbourhood
W Daniel Hillis
Scientist
1
...
5
6
7
8
9
...
25
So apparently I guess I must have given him my phone number or something, but that summer, again racial tensions were very high in Baltimore. It's getting hot. The previous summer there had been race riots. I get a call at my work, at Johns Hopkins, from this woman who says, 'You've got to come down, you know, they're trying to arrest Terry.' I'm like, 'Who are you? What...?' And she's like, 'I'm Terry's mother. Don't you remember? You got him out of jail.' Like, 'Well, why are you calling me?' 'Because the police are here, they're tearing everything apart.' And I'm like, 'Yes, but why are you calling me?' She's like, 'You're the only white person we know.' I said, 'Okay, I'll come down.' And I arrive and there's the whole neighbourhood is around looking at this house and there's all these cop cars in front of the house and the police are all white and they're in there, and the door is open, and you can see they're tearing the place apart.
They're dumping out drawers, they're... And so I go and I still had this memory of everything that's gone on and I'm just shaking. I show up, I'm kind of the long-haired hippy and I show up and I go up to the door of the house and a cop comes up and I say, what are doing here. And they say, 'We're arresting...' And I was like, 'Do you have a warrant?' And like all the neighbourhood people say, 'Yeah, yeah.' And so the guy stupidly enough goes back and he gets this warrant and he shows it to me. And I look at it and I remember him handing it to me and I'm just shaking I'm so angry at the sort of injustice of all of this and I take it and I check it and I manage to read it and it's an arrest warrant. And I say, 'This is an arrest warrant, it's not a search warrant. It doesn't give you the right to dump out drawers and...' And like all the people around me are like, 'Yeah, you tell 'em.' And they start shaking the... I'm like a riot is starting. But everybody's behind me and I'm kind of emboldened by this and they're shaking. And so they go in and get the supervisor which probably they should have done in the first place. And the supervisor comes out and by now I'm feeling kind of, you know, I've got the people behind me. Literally. And so the sergeant or whoever the supervisor is comes out and we're doing all this on the front step in front of everybody. And he says, 'Who are you?'
You know, I say, 'Well, I'm Danny Hillis.' He says, 'Well, you know, what do you have to do with this?' And here's where I make my big mistake. I say, 'I live here.' Trying to establish that I have the right to ask for something. And everybody goes silent because everybody knows I don't live there. There's no white person that lives any place near there. So the crowd goes silent and the cops go silent and then there's sort of a pause and then the crowd like goes wild, like, 'Whoa! Hey, brother!' They start shaking the cop cars and everybody just goes wild with this sort of crazy idea that I live there. It's like I feel like I'm Kennedy saying, 'I'm a Berliner', you know? And then... So I'm feeling really high on, you know, the peak of my popularity here in the neighbourhood, and you know, everybody's behind me and they're all cheering that I say I live there and things like that. And the cops do what at the time totally surprised me, I didn't see it coming, but in retrospect it was a brilliant thing. Which is they arrested me. They handcuffed me. I'm like, 'Why are you arresting me?' And they're like, 'Well, you live here. The address says we're supposed to arrest...'
W Daniel Hillis (b. 1956) is an American inventor, scientist, author and engineer. While doing his doctoral work at MIT under artificial intelligence pioneer, Marvin Minsky, he invented the concept of parallel computers, that is now the basis for most supercomputers. He also co-founded the famous parallel computing company, Thinking Machines, in 1983 which marked a new era in computing. In 1996, Hillis left MIT for California, where he spent time leading Disney's Imagineers. He developed new technologies and business strategies for Disney's theme parks, television, motion pictures, Internet and consumer product businesses. More recently, Hillis co-founded an engineering and design company, Applied Minds, and several start-ups, among them Applied Proteomics in San Diego, MetaWeb Technologies (acquired by Google) in San Francisco, and his current passion, Applied Invention in Cambridge, MA, which 'partners with clients to create innovative products and services'. He holds over 100 US patents, covering parallel computers, disk arrays, forgery prevention methods, and various electronic and mechanical devices (including a 10,000-year mechanical clock), and has recently moved into working on problems in medicine. In recognition of his work Hillis has won many awards, including the Dan David Prize.
Title: How I became a hero in the black neighbourhood
Listeners: Christopher Sykes George Dyson
Christopher Sykes is an independent documentary producer who has made a number of films about science and scientists for BBC TV, Channel Four, and PBS.
Tags: racism, summer, riot, arrest, warrant, police
Duration: 4 minutes, 18 seconds
Date story recorded: October 2016
Date story went live: 08 August 2017