NEXT STORY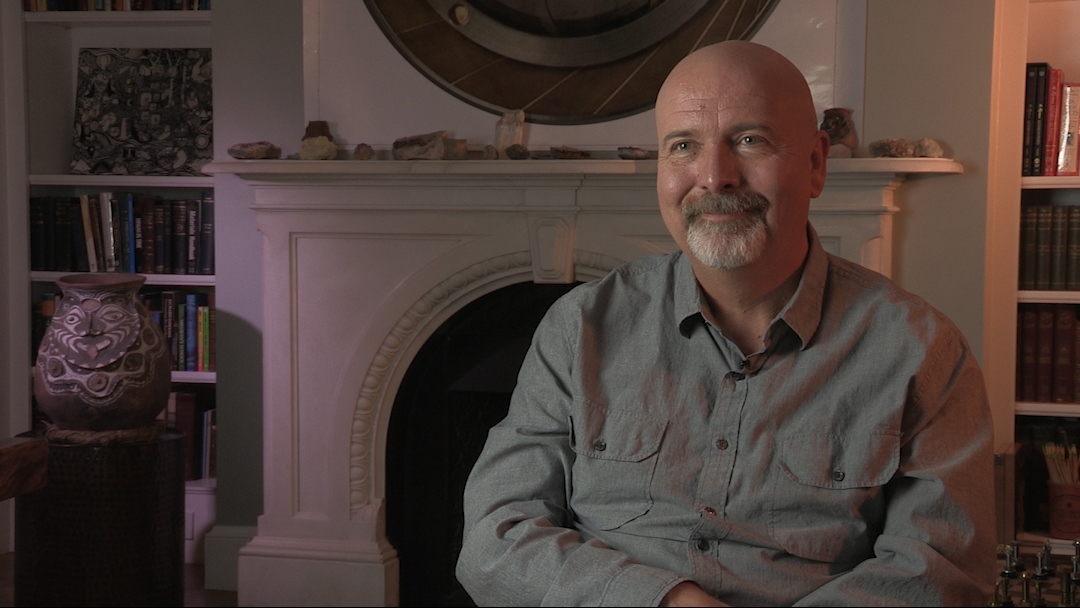 Memories of Africa
Walking to school through the jungle
W Daniel Hillis
Scientist
1
2
3
4
5
...
25
Then we went to Africa. We went to the Congo. And things were a little bit too hot in the Congo so we waited in Kenya while my father went out and my mother was very worried. But eventually we decided things were okay and we went into the Congo and that was one of the most glorious times of my life. I've never felt so close to a place as I did living on Lake Kivu. Really out in the middle of nowhere.
The... I went to a missionary school, a Belgian school. The school was horrible. I had a terrible Belgian teacher name Madame Dujacquier and it was all in French and I didn't speak French, or not very much French. And again, we sat in like double seats that had ink wells in them. For, you know, dipping pens. And... which they still had back in those days. And there was all the kids in the school were African, were Congolese, except for there was one little girl, Rachid, who was Belgian. And she sat right in front of me. And she had long blond braided... And I would just sit there thinking about dipping her hair in the inkwell. Which I never did.
But every time I mispronounced a French word I would have to hold out my hand, and Madame Dujacquier would take a ruler and slap my hand. And so to this day I cringe whenever I try to speak French because I still remember, you know, that slap of mispronouncing a French word. And it's really a block for me. I've lived... I've lived in Paris twice now and I really have difficulty getting a French word out of me because I still get that cringe.
But I spoke French well enough to go to school, and every day I would walk to school through the jungle, our house was about a mile and a half away from the school. And it was... some of it was through kind of woods and fields, and some of it was through little villages. And we'd stop and watch, I remember watching a goat getting born. I remember there was this one area where there were giant spiders between banana trees, that made these huge webs that would actually catch small birds. And, you know, amazing snakes and all kinds of animals and the children that didn't go to school and who I would play with on the way.
And my parents would let me walk to school and I would bring my little brother with me. My little sister was too young to go to school but... And take him through the jungle, I was supposed to take care of my little brother. And I remember a great sense of responsibility, walking through. But you know, this was like a war going on. And they would let me, as an eight year old, take my little brother off there.
And when I looked back at it I couldn't believe this was true. And I always wanted to look to see if the school was really as far away as I thought. But it's an area that was often cloudy, and so when Google Maps came out I would always look for that area but it was one of the last places on earth that they got an uncloudy shot of. And then finally after years of it being up they managed to get an uncloudy shot of that area and I can see my house, I can see the school. And I really... And I saw all the things I walked by and my memory was not exaggerated. It really was a long walk. But in those days that's just what kids did, they walked to school.
W Daniel Hillis (b. 1956) is an American inventor, scientist, author and engineer. While doing his doctoral work at MIT under artificial intelligence pioneer, Marvin Minsky, he invented the concept of parallel computers, that is now the basis for most supercomputers. He also co-founded the famous parallel computing company, Thinking Machines, in 1983 which marked a new era in computing. In 1996, Hillis left MIT for California, where he spent time leading Disney's Imagineers. He developed new technologies and business strategies for Disney's theme parks, television, motion pictures, Internet and consumer product businesses. More recently, Hillis co-founded an engineering and design company, Applied Minds, and several start-ups, among them Applied Proteomics in San Diego, MetaWeb Technologies (acquired by Google) in San Francisco, and his current passion, Applied Invention in Cambridge, MA, which 'partners with clients to create innovative products and services'. He holds over 100 US patents, covering parallel computers, disk arrays, forgery prevention methods, and various electronic and mechanical devices (including a 10,000-year mechanical clock), and has recently moved into working on problems in medicine. In recognition of his work Hillis has won many awards, including the Dan David Prize.
Title: Walking to school through the jungle
Listeners: Christopher Sykes George Dyson
Christopher Sykes is an independent documentary producer who has made a number of films about science and scientists for BBC TV, Channel Four, and PBS.
Tags: Congo, Africa
Duration: 4 minutes, 24 seconds
Date story recorded: October 2016
Date story went live: 08 August 2017