NEXT STORY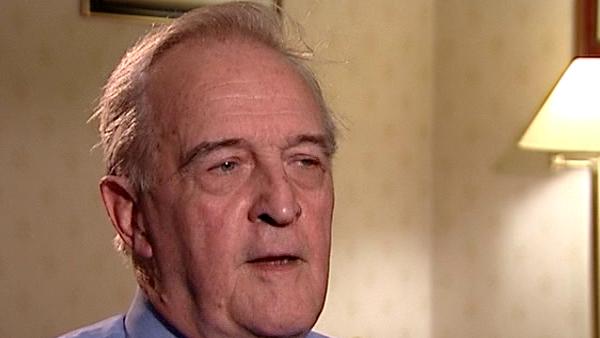 Work at the Department of Medicine at Oxford
David Weatherall
Scientist
1
2
3
4
I think I got a feel for Oxford the very first morning, because I, I don't know whether you know the old Radcliffe infirmary, but there's an enormous long corridor which takes you up to the Department of Medicine, and I was trundling along this, my heart sinking, and before I ever even got into my office, a little old man shot out and said- you must be Weatherall. So you know, again, it was no use denying it, so he said- your predecessor gave me space in the department when I retired, I assume you're not going to take it off me. I hadn't even got in the office. So, so no, I'm sure we can arrange something, good, and he stumped off down the corridor, then turned around and said- oh, I should have introduced myself, my name is Hans Krebs. Well, I discovered later that I'd given away half our available space already, I mean, he was kind of metastasising all over the department, but no, it was great to have him actually. No, it was strange, and because the college life was even stranger to me, my first meetings at Magdalen were really odd, I mean, asking whether I could take my wife in, and the answer being, his exact words which I've never forgotten- we don't have any college regulation which says you may not bring your wife in, but if you're thinking of doing so, some of us would like at least 48 hours notice to make other dining arrangements. Can you imagine, this is 1974? So that side of Oxford, I never actually felt entirely comfortable with, but what was really good about Oxford was the quality of the people in the Department of Medicine and the quality of young people. I mean, in Liverpool we always had a few excellent young people, but it was just enormous numbers of young people, and also the, we had all these other extraneous sources like Rhodes scholars, Commonwealth scholars, and so on, so it was a wonderful place for grooming young people.
British Scientist Sir David Weatherall (1933-2018) was a world renowned expert on blood diseases, in particular thalassaemias, and used his expertise to help control and prevent these diseases in developing countries. He founded the Institute of Molecular Medicine at Oxford in 1989 and was knighted in 1987.
Title: Oxford life
Listeners: Marcus Pembrey
Marcus Pembrey, now Emeritus, was Professor of Paediatric Genetics at the Institute of Child Health, University College London and consultant clinical geneticist at Great Ormond Street Hospital for Children London. He is a visiting Professor at the University of Bristol UK, where he was the Director of Genetics within the Avon Longitudinal Study of Parents and Children until 2006. A past president of the European Society of Human Genetics, he is also the founding Chairman of the Progress Educational Trust.
Duration: 2 minutes, 23 seconds
Date story recorded: July 2007
Date story went live: 02 June 2008