NEXT STORY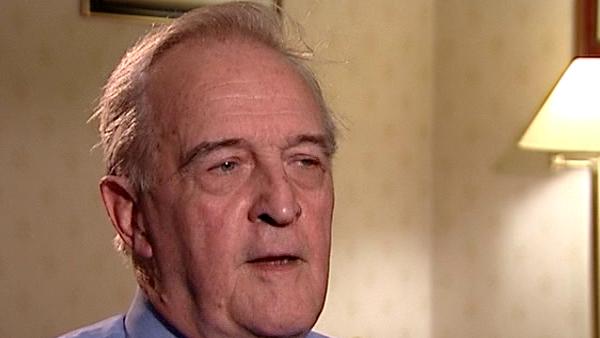 Work in Sri Lanka (Part 1)
Studies on alpha thalassemia in the tropics
David Weatherall
Scientist
1
2
3
4
I took on the Regius Chair of Medicine in 1992, and the groups, obviously people like Higgs, expanded on their own very much, [unclear] had done some really beautiful work right into the kind of molecular era. I think we, John and I focused quite a lot latterly on the population genetics, and again, that started a bit by chance, because a chap called Bowden wrote to me from Vanuatuan Islands, saying that there was an awful lot of hyper-chromic anaemia there, and the WHO are going to come along and fortify the diet with iron, but he didn't think it was iron deficiency, so, and that's how we got started in Vanuatu and Papua New Guinea and that region where there's huge frequencies of alpha thalassemia. And the initial studies, we just ran one, poor old PHD student after another on these studies, because, I mean, I love working in the tropics, but not for a long time. I like to get back into a bath and so Adrian Hill and later Jonathan Flint and others went out and they did that very nice study showing that there was a kind of cline, a fall in distribution in alpha thalassemia from the very high frequencies in, in, in Papua New Guinea, and down to places like the Solomon Islands, where there's virtually none. And that there was excellent malaria demography data in that region, and it coincided with the fall in malaria. Very nice, but doesn't prove it, just says that there's an association, so, but you could have, the little man could have come down from the Asian mainland, brought the thalassamia genes with him, got in their boats, sailed across, and diluted them out as they went across. But then another group of our students found that the mutations in Vanuatu, the alpha thalassemias were totally different to he Asian mainland, and then John's students did some very nice studies. The other problem was, there were lots of thalassemia out in the Pacific Islands, where there'd never been malaria. Anyway, that turned out to be a very nice story, because the exact- the type of alpha thalassemia in those islands was precisely the Vanuatuan form, the Vanuatuan haplotype. So they wanted to, and it was very varied levels of carriers on those islands, so obviously the story was that the little chaps got in their boats again and as John nicely put it, they left alpha thalassemia on the islands like a visiting card, and it caused deep- and a lot of that work was linked up with the anthropologists view of the peopling of the Pacific islands, and in the end it came together as a very nice story. More recently the, that whole field's broken wide open, as you know.
British Scientist Sir David Weatherall (1933-2018) was a world renowned expert on blood diseases, in particular thalassaemias, and used his expertise to help control and prevent these diseases in developing countries. He founded the Institute of Molecular Medicine at Oxford in 1989 and was knighted in 1987.
Title: Studies on alpha thalassemia in the tropics
Listeners: Marcus Pembrey
Marcus Pembrey, now Emeritus, was Professor of Paediatric Genetics at the Institute of Child Health, University College London and consultant clinical geneticist at Great Ormond Street Hospital for Children London. He is a visiting Professor at the University of Bristol UK, where he was the Director of Genetics within the Avon Longitudinal Study of Parents and Children until 2006. A past president of the European Society of Human Genetics, he is also the founding Chairman of the Progress Educational Trust.
Duration: 3 minutes, 28 seconds
Date story recorded: July 2007
Date story went live: 02 June 2008