NEXT STORY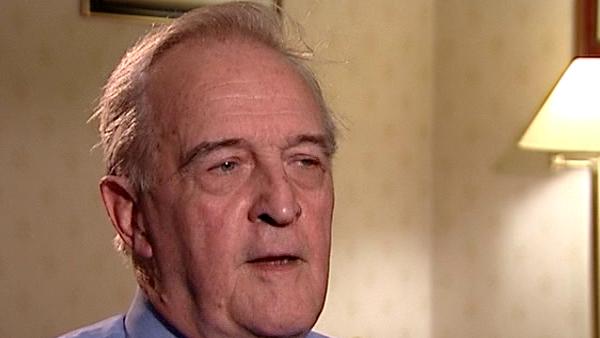 Age-dependent erythropoietin response and work in Papua New Guinea
Work in Sri Lanka (Part 2)
David Weatherall
Scientist
1
2
3
4
One needed to think a little bit more broadly about, okay, some of it could be genetic, but what about, we've really totally ignored the environment. I'm sure you haven't in your genetic practice, but in that field it's been totally ignored, so we did the obvious things and found that some of the obvious modifiers were active in Sri Lanka, like alpha thalassemia, and foetal haemoglobin, but then it's becoming clear in the thalassemia field, that the complications themselves may be modified by other sets of genes, and there was one beautiful example in Sri Lanka, because I saw a thing there I'd not seen anywhere else in the world, and that was that a lot of these patients with moderately severe thalassemia were deep yellow I mean, when I say deep yellow, I mean green, with jaundice, without liver disease or obstruction. And couldn't understand this at all, but then just wondered, could it be genetic and could they have anything of a similar kind of polymorphism that people with Gilbert's have, UGTA1A, and it was a bit of a long shot, but we analysed that UGTA1A, promoter polymorphism and much to our surprise, I mean, not normally as you know, a, there's a, the repeat in that polymorphism, most of us have six repeats. If you have, if you're homozygous for seven, you may have something like very mild Gilbert's. Turned out that about quarter of the population of Sri Lanka are homozygous for seven, and that these children with this intense jaundice, were nearly all seven homozygotes and of course, they have a very much increased propensity to get gall stones, but even worse, the older ones, the girls, were completely socially ostracised. They walked around in dark glasses, they don't share their kind of eyes to anybody, they're not getting jobs, they couldn't go out, so I remembered one valuable thing about doing the membership, is you have to learn a lot of stuff which will never be of any value to you. But I did remember this old paper by Sheila Sherlock, way back years ago, saying that if you could give people with Gilbert's tiny, very small doses of Phenobarbitone, and for some reason they'd clear. And there's a Phenobarbital responsive motif in that gene cluster, the UGTA1A, so we gave sub-drowsy-making dosage of phenobarb to these kids, and many of them bilirubin came down quite dramatically, actually, and it was nice, because the girls could get out again, and get jobs, and things like that, so there's a lot, there's a lot of kind of noisy genetic polymorphism in the, in the complications of the disease. The bone disease, as you know, there are a lot of different, the actual genetic variation as a basis for osteoporosis has been a bit of a mess actually, hasn't it, but there is obviously some effect in thalassemia, and iron metabolism as well. But when you've said all that, you still don't account for these extraordinary changes in, and instability.
British Scientist Sir David Weatherall (1933-2018) was a world renowned expert on blood diseases, in particular thalassaemias, and used his expertise to help control and prevent these diseases in developing countries. He founded the Institute of Molecular Medicine at Oxford in 1989 and was knighted in 1987.
Title: Work in Sri Lanka (Part 2)
Listeners: Marcus Pembrey
Marcus Pembrey, now Emeritus, was Professor of Paediatric Genetics at the Institute of Child Health, University College London and consultant clinical geneticist at Great Ormond Street Hospital for Children London. He is a visiting Professor at the University of Bristol UK, where he was the Director of Genetics within the Avon Longitudinal Study of Parents and Children until 2006. A past president of the European Society of Human Genetics, he is also the founding Chairman of the Progress Educational Trust.
Duration: 4 minutes
Date story recorded: July 2007
Date story went live: 02 June 2008