NEXT STORY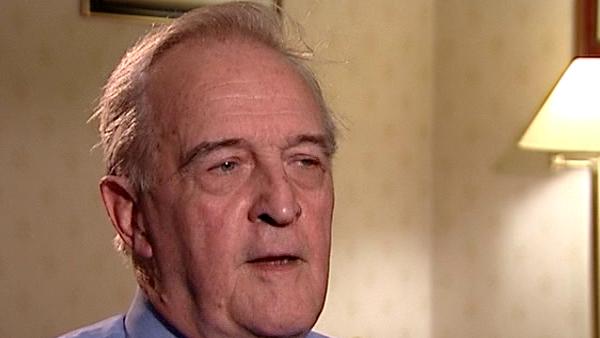 Prenatal diagnosis of thalassemia
Investigating a link between thalassemia and malaria
David Weatherall
Scientist
1
2
3
4
The obvious thing when you're thinking of environment, of course, is malaria in these countries, and we've been so obsessed with seeing whether carriers are protected against malaria, nobody's every bothered to look what happens to the more severe forms. Because a lot of the E thalassemics... I mean, the rates their spleen went down was extraordinary, and...There has been a drop in malaria transmission in Sri Lanka, it disappeared completely, of course, with the WHO training programmes, but then the... when the war started there it came back... because there were big problems after the tsunami up in the north, but by and large there's been a kind of declining, but steady rate of transmission, both vivax and falciparum. So, we decided to look at the E thalassemics with age-matched controls, both for whether they had PCR evidence of parasites in the blood, or whether they had... and we did anti... lgG antibodies, which is a useful life story of your exposure, and fascinatingly, the E thalassemics seem to be much more prone to malaria than the normal children in the population. There are a lot of reasons why that might be the case, particularly vivax because plasmodium vivax uses a receptor which is really on the red cell surfaces, related to the duffy blood group, which is only expressed on young red cells. So if you're sitting... living with a constant rapidly turning over cell population, you might well be more prone to vivax. So, I think that is data fairly secure, and what I think we're going to have to do now is to do a prospective malaria control trial, and really ask the question, what effect does this have on these children's phenotypes over the first five years. Because if this is right, and if you can do a transient transfusion period as well, then the saving for... kind of management of these children in Asia will be enormous, actually.
British Scientist Sir David Weatherall (1933-2018) was a world renowned expert on blood diseases, in particular thalassaemias, and used his expertise to help control and prevent these diseases in developing countries. He founded the Institute of Molecular Medicine at Oxford in 1989 and was knighted in 1987.
Title: Investigating a link between thalassemia and malaria
Listeners: Marcus Pembrey
Marcus Pembrey, now Emeritus, was Professor of Paediatric Genetics at the Institute of Child Health, University College London and consultant clinical geneticist at Great Ormond Street Hospital for Children London. He is a visiting Professor at the University of Bristol UK, where he was the Director of Genetics within the Avon Longitudinal Study of Parents and Children until 2006. A past president of the European Society of Human Genetics, he is also the founding Chairman of the Progress Educational Trust.
Duration: 2 minutes, 36 seconds
Date story recorded: July 2007
Date story went live: 02 June 2008