NEXT STORY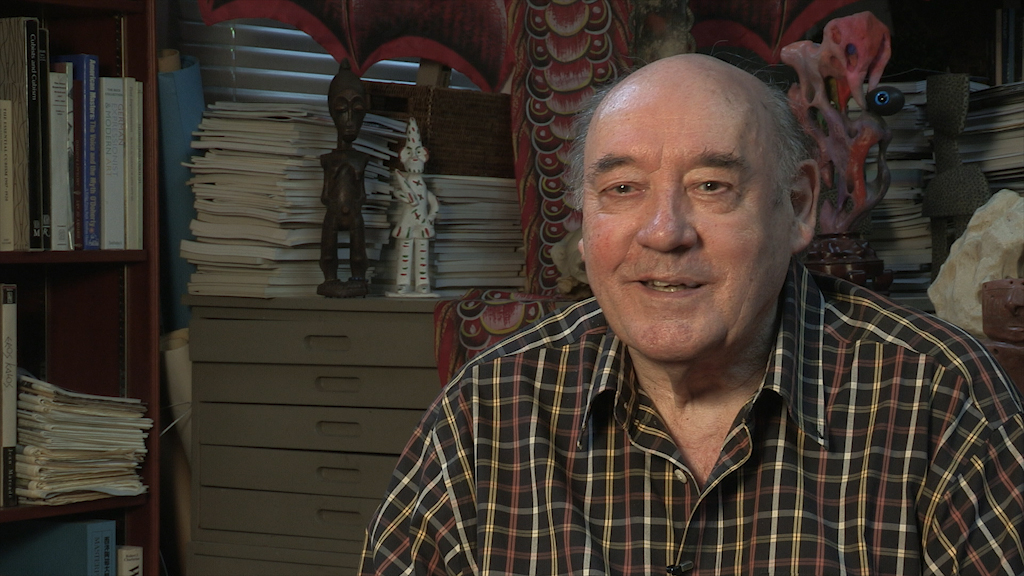 Avoiding death for the second time
1
2
3
4
I should just... before I go on, I should say something about what I think are the really disproportionate influences on one's life. There are two of them really. One is the experiences you have in childhood, which is what I've started talking about, and will go on to in a moment. But there is another one and that is lucky timing. Lucky timing is so important in life because you just walk through a door and something happens and it changes your life. Now, at the age of 86, I've been alive for over 30,000 evenings. And on three of those 30,000 evenings, something happened that changed my life dramatically.
The first one was when I walked through a door and saw a beautiful young girl and fell in love with her instantly – and two years ago we celebrated our diamond wedding. So that worked and that had a huge impact on my life because her brain was better than my brain, if I'm honest, and she has been a powerhouse in my life ever since. And a year later, I was an undergraduate and I was taken by my professor to hear a speech by a professor who was visiting from Holland, and that speech was like a religious conversion for me because his scientific method was so much what I wanted to do that it changed my whole scientific life, and for the rest of my scientific life, I followed his particular discipline. And the third one was in 1960 when I was at a dinner party with a young publisher who was there and I mentioned to him an idea I had for a book and he pursued me for it for seven years because I was too frightened to write it. And eventually I wrote it and it was called The Naked Ape, and that changed my life too.
So those three evenings – just lucky timing. If I hadn't been to that party, if I hadn't been to that lecture, if I hadn't been to that dinner party, my life would've been totally different. And all the other 30,000 evenings in my life, none... if you put the whole lot together – they don't add up to the importance of those three. So one's life, one's whole... the shape of one's life is determined by these lucky moments and one has to be alert to them and respond to them. And you never know when they're going to happen. There'll only be a few in your life and they will change your whole life.
Born in Wiltshire, UK in 1928, Desmond Morris had a strong interest in natural history from his boyhood. Later, as an undergraduate, he studied zoology, and after obtaining a First Class Honours Degree from the University of Birmingham, he moved to the Oxford University Zoology Department where he began his research into animal behaviour for his doctorate thesis. In 1957, having moved to London, Morris famously organised an exhibition at the ICA of art work created by Congo the chimpanzee. Morris's engagement with the visual arts remains strong and he has often exhibited many of his own paintings since 1950 when his paintings went on show alongside those of the surrealist painter, Jean Miró. 1950 was also the year when Morris began his career in TV creating and presenting Zootime and Life in the Animal World. Soon after this, he began work on a book that has proved a huge best-seller, The Naked Ape. Focusing on human behaviour, it was the first in a series of books in which the author observes humans primarily as a species of animal. Today, Desmond Morris has lost none of his inquisitiveness and continues to observe and write about what he sees in the world around him.
Title: Lucky timing
Listeners: Christopher Sykes
Christopher Sykes is an independent documentary producer who has made a number of films about science and scientists for BBC TV, Channel Four, and PBS.
Tags: The Naked Ape
Duration: 2 minutes, 39 seconds
Date story recorded: June 2014
Date story went live: 06 November 2014