NEXT STORY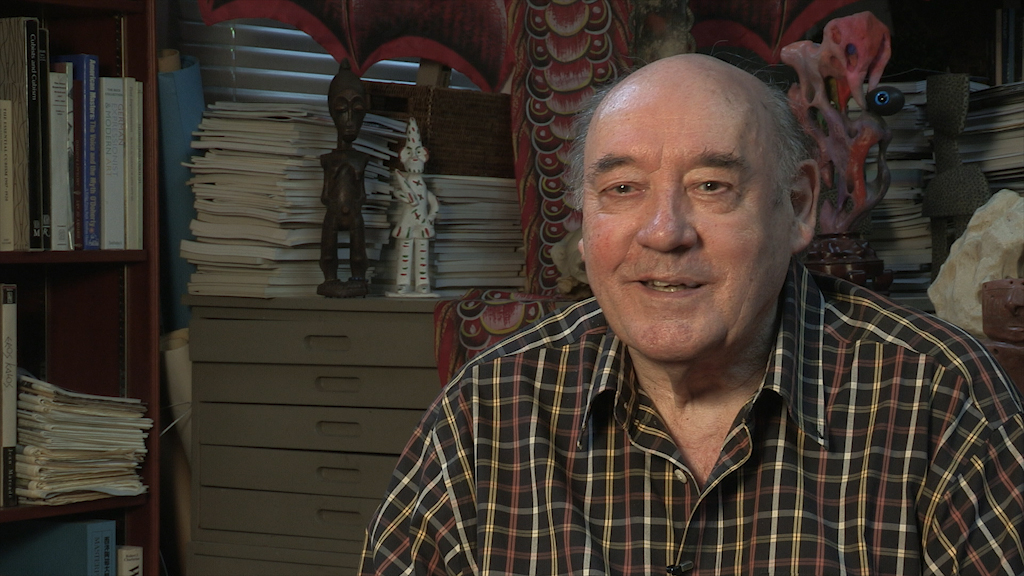 Competition and cooperation – vital for human survival
Even a space ape must urinate
1
2
3
4
Gravity, incidentally, is one of the greatest mysteries of this universe. I mean, why don't you and I float off into space? I mean, you're not made of iron, I'm not made of iron. Why don't we just float off into space when we walk outside? It's weird because there's no metal in us to keep us... and yet we are... the earth attracts us. And people say yes, well, that's force of gravity. It's... that's not an explanation. And what we have to do is to try and understand that so that we can then control it. And once we can control it, then we can float off in the air instead of having to sit in traffic jams all day long. And just as the motor car changed everything, so the anti-gravity machine will change everything and there'll be a whole new phase. That's just one possibility. But there are other things that, of course, one can't even dream about at the moment that can happen. And when they do, our species will move onto another stage.
But – and this is a big but – it's happening so quickly. In my lifetime, television and the... and the computer have happened. And who knows what will happen in the next 50 years? But we are still tribal animals, we are still dragging with us that genetic inheritance that we have. And, as I said somewhere, I wrote somewhere, that even a space ape must urinate. We are still animals and because we're such extraordinary animals, such incredible animals, we tend to forget that and we have to remember that we have these tribal instincts, we have these deep emotions to form pairs, to love our children, to be aggressive towards our enemies, and all these basic emotions are going... simmering away underneath the surface of all this inventiveness and are constantly going to cause problems unless we respect them. And it's going to be a fascinating struggle. And the one thing that makes me really cross is that at the age of 86, I'm not going to see it. I'd love to be able to watch what happens. I don't mind if I'm not part of it, I'd just like to be able to watch what happens over the next century because it's going to be a fascinating time and I shan't be here to enjoy it. But I've had a very exciting 86 years and I wouldn't change one minute of it.
Born in Wiltshire, UK in 1928, Desmond Morris had a strong interest in natural history from his boyhood. Later, as an undergraduate, he studied zoology, and after obtaining a First Class Honours Degree from the University of Birmingham, he moved to the Oxford University Zoology Department where he began his research into animal behaviour for his doctorate thesis. In 1957, having moved to London, Morris famously organised an exhibition at the ICA of art work created by Congo the chimpanzee. Morris's engagement with the visual arts remains strong and he has often exhibited many of his own paintings since 1950 when his paintings went on show alongside those of the surrealist painter, Jean Miró. 1950 was also the year when Morris began his career in TV creating and presenting Zootime and Life in the Animal World. Soon after this, he began work on a book that has proved a huge best-seller, The Naked Ape. Focusing on human behaviour, it was the first in a series of books in which the author observes humans primarily as a species of animal. Today, Desmond Morris has lost none of his inquisitiveness and continues to observe and write about what he sees in the world around him.
Title: Even a space ape must urinate
Listeners: Christopher Sykes
Christopher Sykes is an independent documentary producer who has made a number of films about science and scientists for BBC TV, Channel Four, and PBS.
Tags: gravity, anti-gravity, television, computers, genetic inheritance, tribal instincts
Duration: 2 minutes, 59 seconds
Date story recorded: June 2014
Date story went live: 06 November 2014