NEXT STORY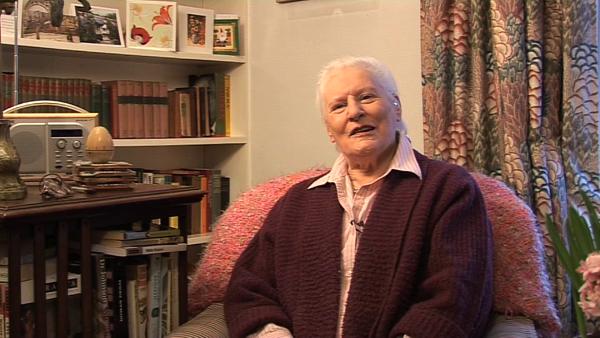 What was that sexual revolution about, anyway?
Unnecessary 'which' and 'then'
1
...
4
5
6
7
8
The best winters Sonia gave her were in the Portobello Hotel, which was fairly sort of early in its career then. Very French, lots of people from France came to stay there. And it was then being run by this lovely fat girl. Very, very dramatic, wore the most extraordinary clothes and gave special terms to Jean because she thought she was such a wonderful writer. I think, as a consequence of these generous sort of gestures she made, that was why she didn't last as a manager for very long. So she was there for two years. And on the reception desk, there was the most delightful figure. He was tiny, a faun-like being who usually wore a pink T-shirt which had a little bit of swansdown round the top, and it had two little slits with dips over each nipple, which were kept open. And when I first saw him, I thought, oh perhaps even for Jean, this might be a bit much. But it wasn't. She loved him dearly. And he was perfectly sweet. He used to bring her in cups of cocoa. So nice. And she was really happy in that hotel. Suited her down to the ground.
[Q] So this sounds funny to ask you, but did you like her?
Did I like Jean? Oh yes, one liked Jean. I mean, she was a headache and a worry, but one liked her, because she was funny, and she was very… she was helpless. And if someone… there's a great power in being genuinely, completely helpless, because people really can't let you go out and die in side… in the gutter, which is what you will do. And really, to ask Jean to be competent about life, you might just as well say to a child of eight, 'Do my tax returns for me'. She couldn't do it.
But she was all… you know, she was… she was a genius, anyway. This extraordinary creature, because when she was talking about her books, she was absolutely different. She was completely in control of her writing.
[Q] Hence knowing that she needed to change two sentences.
Yes. And this, I've told people so often that it's a sort of cliché, but it might go in here. She once said to me, 'Why did you let me publish that book?' It was the Wide Sargasso Sea. I said, 'What do you mean, Jean?' She said, 'It wasn't finished'. I said, 'Jean, what do you mean?' There were two unnecessary words in it. One was 'which', and one, I think, was 'then'. And I had not pointed these out to her and made her cut them. And I was being given a pretty nasty, cold, icy look about that.
Diana Athill (1917-2019) was a British literary editor whose publishing career began when she helped André Deutsch establish his company. She worked with many notable writers, namely Philip Roth, Simone de Beauvoir, Jean Rhys and VS Naipaul. Following the publication of her memoirs, she came to be hailed as an author in her own right.
Title: Unnecessary 'which' and 'then'
Listeners: Christopher Sykes
Christopher Sykes is a London-based television producer and director who has made a number of documentary films for BBC TV, Channel 4 and PBS.
Tags: Wide Saragosso Sea, Jean Rhys
Duration: 3 minutes, 16 seconds
Date story recorded: January 2008
Date story went live: 28 April 2010