NEXT STORY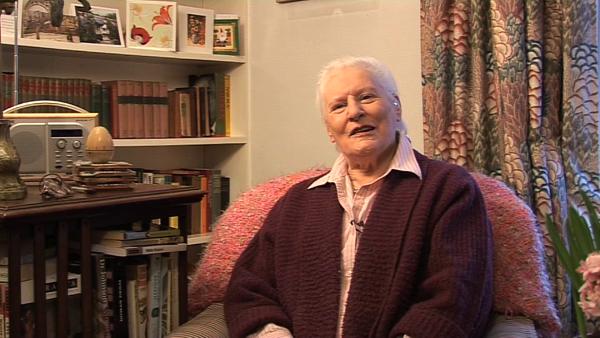 Having an abortion
The best and the worst moments of my life
1
...
4
5
6
7
8
Well, I think that all lives could be said to have a point, in that all lives have some sort of effect. I mean, either they have begot new lives, because basically, of course, what we exist to do is to procreate the species. Well, either they've done that and they've made other people to follow in their footsteps, or they have achieved something, or they have done something horrible. You know, they may have planted a very nice garden or they may have cut down an important forest. There's… you know, they have done something which contributes to how life is. Even the merest person has done something that contributes to how life is, in a general way. It builds up. It's like little grains of sand, building up. So I think that's… I mean one… all lives, each life contributes something to life in general, so it's… we can't say they're pointless, we can't say they're… that there's no reason for them to be there. I think they're worth examining because of that.
[Q] And perhaps, if you had to pick the… the lowest moment of your life, and the highest moment, would it be easy to identify those two, do you think?
It would. The lowest moment of my life, I know quite well, was when my mother came into my room and gave me a letter which told me that Tony was dead. This was the man who had left me and had married somebody else, and he'd been killed in the war. And so I thought to myself, well, at least that's the end of that. And then I thought, oh my God, it isn't, because I had an awful image in my head of a bridge going out, and one of the things that held up the other end had been knocked away, and the bridge was still sticking out there, into space. It didn't mean that I was going to stop being heartbroken by the bloody man. I still was. And that was the lowest moment of my life.
And I think the best moment of my life… in fact, I'm sure the best moment of my life, I had started writing before I wrote my book. I had started writing stories, and they came out of the blue. And I hadn't… hadn't taken them really very seriously, but I was enjoying writing them a great deal. And I had sent one of them off to The Observer, who was having a short story competition. And this was early in the spring. And you had to send it in and you had to send in with a… you had to do it under a pseudonym. And I had just won a small sum of money on the horse who'd won the Grand National, who was called either Mr Who or Mr What, I can't remember which. And so I called… I used his name. And I think it was Mr What. And then, the year went by and I really didn't remember doing this at all, it had gone completely out of my head. And on December 21st that year, which is my birthday, the literary editor of The Observer telephoned me in the office, and said, 'Diana, I think I've got good news for you', and I was very pleased, because I had just been going to write to him to say, 'Look, did you get a copy of this book of ours? I mean, are you not reviewing it because you don't like it, or did you not get a copy?' Which one didn't often allow oneself to, sort of, bully a literary editor in that way, but I wanted to, because I minded about this book. And so I thought he was going to say, 'We're reviewing that book next week'. And I said, 'Oh good, what is it'? And he said, 'Are you Mr What, by any chance'? I said, 'Yes', and I quickly said to myself, 'The consolation prize is, the consolation prize is', because there were consolation prizes of £25 each. And he said, 'You've won it'. And that was so wonderful. That was the most tremendously wonderful moment. £500, which in those days seemed like a most wonderfully large amount of money, and just the fact that… I didn't know until he told me later, 2000 stories had been entered for that prize. And my story had won it. That was terrific. Pure, pure joy.
[Q] That's fantastic. That's really very good. And was that the beginning of your writing, then, really?
That was the beginning of my writing, and I then… the stories ran out and there was a longish pause. And I started one which didn't come to anything, put it away. And after a year's gap, took it out and thought, I wonder if I could do something with this? Fetched out the typewriter and put some paper in the typewriter and began to write. And I didn't finish that story, I began to write Instead of a Letter. Most extraordinary.
Diana Athill (1917-2019) was a British literary editor whose publishing career began when she helped André Deutsch establish his company. She worked with many notable writers, namely Philip Roth, Simone de Beauvoir, Jean Rhys and VS Naipaul. Following the publication of her memoirs, she came to be hailed as an author in her own right.
Title: The best and the worst moments of my life
Listeners: Christopher Sykes
Christopher Sykes is a London-based television producer and director who has made a number of documentary films for BBC TV, Channel 4 and PBS.
Tags: The Observer, Instead of a Letter, André Deutsch
Duration: 6 minutes, 3 seconds
Date story recorded: January 2008
Date story went live: 23 December 2008