NEXT STORY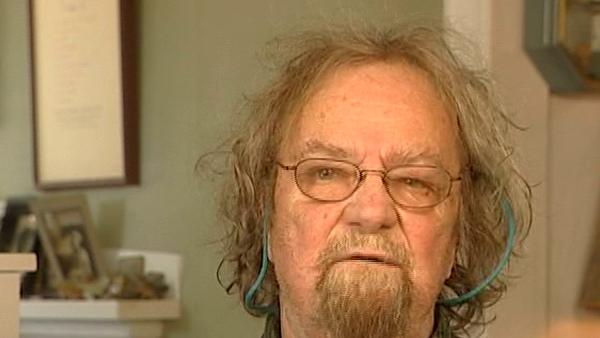 Exeter, poems and publication
1
2
3
4
5
...
12
My father going to prep school was everything in his life, and he'd always plotted to do the same thing for me. I would go four years to public high school, as he did, and then I'd go off for a postgraduate year at a prep school before going to college. But when I was about to be a junior in high school it was 1944, and we all knew.. we didn't know the war was going to end soon, and I would be drafted after high school. I would have to postpone college and he wanted me to get the prep school in sooner, so during my Sophomore year he started to look around at prep schools. And Cushing is quite a good prep school but its not known to be one of the best, and the ones that he'd heard of that were the best were the big middle class school, not old family, but good schools were Exeter and Andover. And he always spoke of them in that order - Exeter and Andover - people tend to for some reason. Andover is just as good. But he got around to applying me for Exeter - he never got around to Andover. And we had... I had to take entrance exams to get in, and we had a sense that my schooling wasn't very good at Hamden High, and I had to be examined in, I think, math and English, which was easy because I was fluent, and Latin. I took tutorial from a high school teacher, from a neighboring town in Latin, and I think the only reason I was allowed into Exeter at all is that he had worked through a particular passage of Caesar with me, which had turned up on the Exeter exam, and I don't think there was anything crooked but I recognized it, and I was able, more or less, to translate it, so I did get into Exeter. And then Exeter, when I went there, I just turned 16 when I got there, was the hardest and most difficult time of my life, for... in many ways it was, but certainly for study and work... I had no idea how to read a book or take an exam or anything, so that I felt.. I was put in the slowest math class possible, and I kept flunking it, and I finally passed with a D- and I thought it was only a 48, which should have been an E+, but my math teacher may have been better at math than I was. I took that course. I took... in English I was put in the slow section and I was advanced up to higher sections quickly, although my first papers got C's and so on. Exeter was very difficult in grading, I mean it was grade deflation, so that one realized that a B was a good grade, and so on, but I certainly didn't get any B's at the very beginning of that class, and I was in... in perpetual fear of flunking out, being... going home in disgrace. The first term I flunked, there were two sort of mid-terms, and I was flunking for both of them, and got through with D-'s and C's by the end of the term, and so on. I went out for track. I was trying to remake my life. My father, when he went to Cushing and remade his life, ran track, and I had never been any good but I studied it, I went out for cross country which I didn't like, but I learned I could run fairly quickly so I made the team in the winter, not as a particularly good runner, but as somebody passable, maybe third or fourth in... in a given distance, and that was a moderate triumph for me. All the time I was writing poetry and I suppose the people who saw much of me knew that, but it wasn't generally known, and that math class I was... math was a matter of total anxiety for me, and the teacher was a very nice guy who was the football coach, and every time... I kept doing things like forgetting to bring my book, or forgetting my homework because I was anxious about it, and he had a punishment that he would inflict on people who made mistakes and the punishment was... I suppose the worst thing he thought he could ask an adolescent boy to do, was to write a poem. So he kept making me write poems all that fall and I'd bring them in and he'd read them and laugh and so on, and then the Exeter Literary Magazine came out and it was full of my poems, and he could've been angry, I suppose, but he thought that was the funniest thing in the world. I think that's one of the reasons why he passed me - I gave him a story to tell.
The 14th US Poet Laureate Donald Hall (1928-2018) was educated at Phillips Exeter Academy, then earned a bachelor's degree from Harvard in 1951 and a BLitt, from Oxford in 1953. He published many essays and anthologies of both poetry and prose including String too Short to be Saved: Recollections of Summers on a New England Farm, White Apples and the Taste of Stone, Without: Poems, and Ox-Cart Man, a children's book which won the Caldecott Medal. Hall was editor of the magazine Oxford Poetry, literary editor of Isis, editor of New Poems, and poetry editor of The Paris Review. He won many awards, including two Guggenheim Fellowships and a Robert Frost Medal. At the end of his first Oxford year, he also won the university's Newdigate Prize, awarded for his poem Exile.
Title: Philips Exeter Academy
Listeners: Kendel Currier
Kendel Currier started working for Donald Hall in August of 1994 as his correspondence typist. Later she took on his manuscript typing as well, and in October of 1998 moved 100 meters down the road from Donald and became his personal assistant, adding many various new tasks to her work. As well as working for Donald for the last 10 and-a-half years, Donald Hall and Kendel Currier share a set of great (or for Kendel great-great) grandparents, making them distant cousins and part of a similar New Hampshire heritage.
Tags: Cushing Academy, Phillips Exeter Academy, Andover College, Hamden High, Julius Caesar
Duration: 5 minutes, 26 seconds
Date story recorded: January 2005
Date story went live: 24 January 2008