NEXT STORY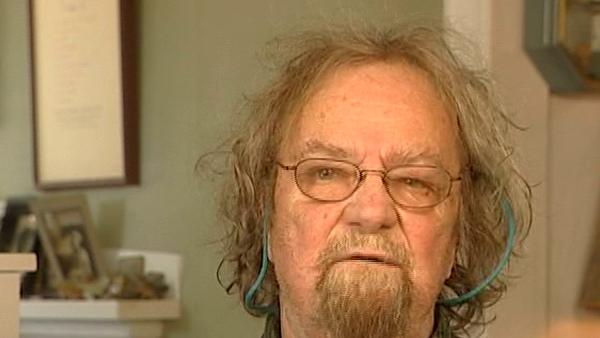 Going to Christ Church College, Oxford
Planning what to do next; applying for the Henry Fellowship
1
2
3
4
5
...
12
By the time I was a junior... senior... I began to get more ambitious academically, or... I was ambitious from an early age to write poems and that didn't get any less. It got more if anything. But the poets that I paid attention to were changing. I'd fallen in love with Hart Crane while I was still at Exeter I think, and he followed me to Harvard, but in gentle... I went from one poet to another, like a fickle suitor, falling in love, imitating, and... not purposely imitating, but necessarily imitating, and then finding somebody else. And while I was at college, there were a couple of living poets for the first time, especially Robert Lowell and Richard Wilbur, who were older than me, but not that older than me, who took over... but also Yeats. I wrote my senior thesis on Yeats, and I... when I became a teacher, I taught Yeats all the time. I still read him. I still love him, but I'm no longer so concentrated on him at this point. But he took over a great deal at that point, and as a result, in my first book, you can find traces of an Irish brogue from time to time... I can... I can hear him. But when... I sort of took over The Advocate, and ran it, and other things... publications, and so on... I began to get ambitious for what I would do next. At some point, when I decided that I could not support myself as a novelist, I thought, oh, I'll be a teacher. It was a time when poets were just beginning to be teachers. Now, it's... oh for many decades now, it's assumed that that's how you're going to make your living, as a teacher, but that was beginning at that time. And I thought I would do a PhD in English, and become a teacher, and that would give me time by, oh, the variety and the schedule, you can... you can work on poetry now, and then attend to teaching otherwise. It's ... it's not 9 to 5, not in college teaching which is what I wanted to do. And so I... I had that, but then I began to get more ambitious, and I thought maybe I can get a fellowship after Harvard. And I was... didn't get the idea until it was too late to apply for a Rhodes to Oxford, and I applied for only one that might take me to Oxford... something called a Henry Fellowship. It's English money, and at that time it paid for four students from anywhere in England to go to Harvard and or Yale, and four students from the United States to go to Cambridge or Oxford So I applied for the Henry, although my grades... there were sort of straight A kids who were applying for these things, and I was mostly A's by this time, but my record as a whole wasn't that good, but they didn't just go for grades either. I was interviewed for the Henry, and I think I was interviewed because one teacher on the board of interviewers had been my teacher in a class where I had done very well, and so he said, 'Let's interview him'. And I came into the interview feeling competitive and fresh, and happy, and just talked as I would talk to undergraduates probably - competitively, and so on. I remember saying that... the question was about the reception of poetry at the moment. Time magazine had just put Eliot on the cover, and I said, 'Well that is a nice sign'. It was because of The Cocktail Party, but, at any rate, it was nice to see old Eliot on the cover of the Time, and then I said- but then they ruined it all by putting Christopher Fry on the cover later. Christopher Fry at that time was an English playwright who wrote in verse, and was very popular- you don't hear much about him now- he wrote a play called, The Lady's Not for Burning, and so on. I didn't like his work at all, and when I said this about him being on the cover of Time, ruining the Eliot cover, somebody said, are you a snob about Christopher Fry?, and I said, no, and I quoted lines, and bad metaphors. I could go on and on, arguing as I would at The Advocate or at the dining room table, and I was perfectly forthright about it. I came out of the interview, and was walking around and thinking, oh, I was too fresh, I talked to much, and I ran into a guy who has become a professor of English since, who was junior 8 Phi-Bet, which meant all A's for every course he took, and he had been interviewed after me, and I said, what'd they ask you about?, and he said, Christopher Fry, and oh, well that was because I'd just talked about him, and I said, what did you say about him?, and the guy said, well I said that I thought that he was a promising talent who might indeed develop into a considerable figure of contemporary literature. You know, I thought, that's what they wanted to hear, not what I said, but I was wrong- what they wanted to hear was what I said. I got the Henry and he didn't.
The 14th US Poet Laureate Donald Hall (1928-2018) was educated at Phillips Exeter Academy, then earned a bachelor's degree from Harvard in 1951 and a BLitt, from Oxford in 1953. He published many essays and anthologies of both poetry and prose including String too Short to be Saved: Recollections of Summers on a New England Farm, White Apples and the Taste of Stone, Without: Poems, and Ox-Cart Man, a children's book which won the Caldecott Medal. Hall was editor of the magazine Oxford Poetry, literary editor of Isis, editor of New Poems, and poetry editor of The Paris Review. He won many awards, including two Guggenheim Fellowships and a Robert Frost Medal. At the end of his first Oxford year, he also won the university's Newdigate Prize, awarded for his poem Exile.
Title: Planning what to do next; applying for the Henry Fellowship
Listeners: Kendel Currier
Kendel Currier started working for Donald Hall in August of 1994 as his correspondence typist. Later she took on his manuscript typing as well, and in October of 1998 moved 100 meters down the road from Donald and became his personal assistant, adding many various new tasks to her work. As well as working for Donald for the last 10 and-a-half years, Donald Hall and Kendel Currier share a set of great (or for Kendel great-great) grandparents, making them distant cousins and part of a similar New Hampshire heritage.
Tags: Phillips Exeter Academy, Harvard University, The Harvard Advocate, Rhodes Scholarships, University of Oxford, Henry Fellowship, Yale University, University of Cambridge, Time, The Cocktail Party, The Lady's Not for Burning, Hart Crane, Robert Lowell, Richard Wilbur, WB Yeats, TS Eliot, Christopher Fry
Duration: 5 minutes, 54 seconds
Date story recorded: January 2005
Date story went live: 24 January 2008