NEXT STORY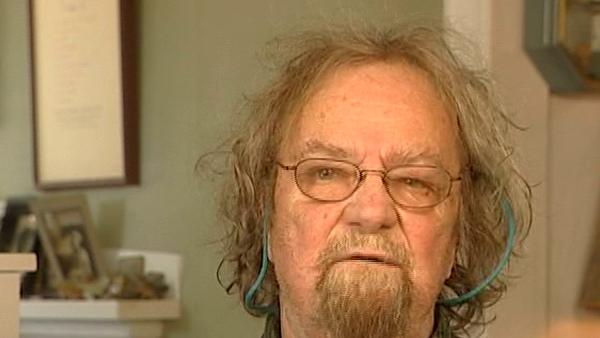 My second year at Oxford
The poetic scene at Oxford
1
2
3
4
5
...
12
I was a little older than the other undergraduates, or than the undergraduates, and I eventually felt very confident and I came to be sort of dominant in the poetic scene at Oxford. I became literary editor of The Isis, the weekly magazine, and editor of a quarterly magazine that the Poetry Society put out, and head of the Poetry Society, and I edited the annual Oxford poetry anthology, and so on. I was... I was doing it all, and enjoying every moment of it. There were lots of poets at Oxford. For most of them, poetry was when they were young. Oh, there was a statement... To be a poet when you are 20 is to be a poet, to be a poet when you are 30 is to be a poet, oh... is to be 20... sorry... To be a poet when you are 20, is to be 20, to be a poet when you are 30, is to be a poet. Well, you know, from the age of 14, I wanted to be a poet. I wasn't being 14, and there was a lot of attitude toward poetry which was very goopy at that time... they hated the notion of technique, and therefore I exaggerated everything about technique, being very American. And Christopher Ricks, who's a very good critic... who... later a Don at Oxford, he was an undergraduate then. I never knew him - he came up after me - but he heard what people were saying and apparently I was quoted as saying... 'You gotta fake it, but you gotta fake it good'. Tough guy... you know that sounds like imitation Theodore Roethke actually who played the tough guy a lot, and so on. And I don't deny that I may have said something like that, just to shock them, you know. They were all so flowery about poetry in the spirit, and not revising and all that stuff. Elizabeth Jennings was there then. She was a little older. She'd graduated and was living in town, and she was publishing and doing some good stuff. But the poet I met there whom I continue to admire enormously who is younger than me, is Geoffrey Hill. I think he's the best English poet alive. He's a marvelous poet - he's very difficult - and just... he lives in Boston now, teaches at Boston University and... he has an intense following but not a very broad one. He's published now, I don't know how many - at least a dozen books or so. He's very, very good, and I met him at the end of my first year. He was a policeman's son, and I published him in The Isis, and invited him to a Poetry Society sherry party at my digs... no my rooms, I still had rooms then. And, when I told him that I admired his poem, he sort of shuffled his feet, and bobbed his head, and sort of figuratively touched his cap. I thought he was mocking me, but he wasn't at all. It was as if he was meeting Prince Philip and getting praised or something. But then, my second year there, I saw a great deal of him. We saw each other almost every day... talked poetry all the time. I had a car then and I drove him to his 21st birthday at his parent's house in a little town in Worcestershire called Bromsgrove, where his father was the constable in the town. That friendship with Geoffrey was enormously rewarding, and he was just wonderful. I became editor of a series that was rather important - The Fantasy Poets. It had started the first year I got there, and I was printed in the series, but the editor of it was de facto the head of the Poetry Society. So I took over the editorship, and I asked Geoffrey, before I really knew him, that time when I first met him, if he had enough poems to send me. You had to have six poems, I think, for the little tiny pamphlet, and I was back here in the summer, at this house, when his... an envelope arrived from him, which included a wonderful and famous poem called Genesis, and other excellent early poems. He was 20 years old, and I read those poems, I could not believe it, and I... I remember waking up in the middle of the night, turning on the light to read them again - I could not believe that they were so good. So I printed him in The Fantasy Poets series, and other people. And eventually all of these little books got... little pamphlets got reviewed, and so on, and Todd [sic] printed Thom Gunn, and... not Ted Hughes. Ted had not yet dawned at that point. I can't remember whom else I printed.
The 14th US Poet Laureate Donald Hall (1928-2018) was educated at Phillips Exeter Academy, then earned a bachelor's degree from Harvard in 1951 and a BLitt, from Oxford in 1953. He published many essays and anthologies of both poetry and prose including String too Short to be Saved: Recollections of Summers on a New England Farm, White Apples and the Taste of Stone, Without: Poems, and Ox-Cart Man, a children's book which won the Caldecott Medal. Hall was editor of the magazine Oxford Poetry, literary editor of Isis, editor of New Poems, and poetry editor of The Paris Review. He won many awards, including two Guggenheim Fellowships and a Robert Frost Medal. At the end of his first Oxford year, he also won the university's Newdigate Prize, awarded for his poem Exile.
Title: The poetic scene at Oxford
Listeners: Kendel Currier
Kendel Currier started working for Donald Hall in August of 1994 as his correspondence typist. Later she took on his manuscript typing as well, and in October of 1998 moved 100 meters down the road from Donald and became his personal assistant, adding many various new tasks to her work. As well as working for Donald for the last 10 and-a-half years, Donald Hall and Kendel Currier share a set of great (or for Kendel great-great) grandparents, making them distant cousins and part of a similar New Hampshire heritage.
Tags: University of Oxford, The Isis, Poetry Society, Oxford poetry anthology, American, English, Boston, Boston University, Worcestershire, Bromsgrove, Fantasy Poets, Genesis, Christopher Ricks, Theodore Roethke, Elizabeth Jennings, Geoffrey Hill, Prince Philip, Thom Gunn, Ted Hughes
Duration: 5 minutes, 9 seconds
Date story recorded: January 2005
Date story went live: 24 January 2008