NEXT STORY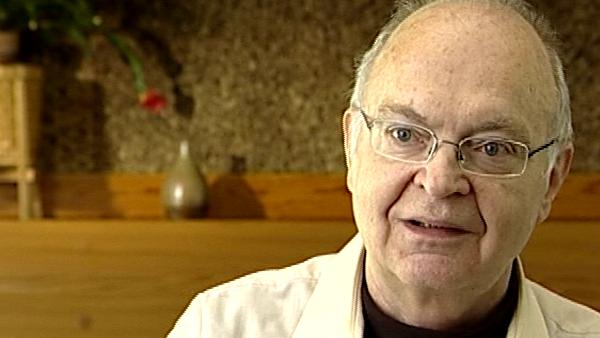 Giving the Gibbs lecture on my typography work
Writing a users' manual for TeX
1
...
4
5
6
7
8
...
10
However, the AI lab is a very open place, there's... there were dozens of... of people and lots of visitors, and... and no doors closed, and so people are... are looking and saying, 'What are you doing, Don?' And they... they see this interesting stuff coming out of the printing machine, and so, pretty soon it became known that I had a system that would typeset something that looked almost like a... a real book. And... and one of the visitors was Guy Steele from MIT, and he said, 'Don, I want to port... you know, I want to port this system, I want to... I want to modify it so we can use... we can use it also at MIT'. I thought, oh my goodness, should I have other users, you know, but then... but by this time I... I could see that other, you know, that there were enough people expressing interest in it, that, that... that I had better write a manual, and expand that. It wasn't going to be just Phyllis and me using... using it. So I. so then during the summer of '78, I wrote a users'... users' manual and it was a little bit interesting that the... our computer was extremely unreliable up there. The people... the people... we had four really brilliant computer scientists improving the operating system every day, but... but because they were improving it every day, it would, every day it was also crashing because they would make mistakes. And so... so I wrote the entire user manual during computer downtime. I'd go up, you know, I'd go up there and... anf the computer, you know, at 9 o'clock in the morning and the computer would crash at 09:30, so I... I opened my tablet and I'd write another chapter. The computer comes up 10 or 11 o'clock, and I can, you know, do... do a little more work until... until it's ready to write another chapter. So... so, I learnt another lesson there and that is, if you have a system that's always improving, nobody gets to use it. And I... and I'll talk a little more about stability of... of software later on. The... the budget for... for operating system work ran out the... the next year, and so... and so three of these four people went to... to Livermore to work on another system... another project, and the... the fourth guy, Marty Frost stayed and his job was not to make any more improvements, but just to make sure that it was stable... the system was stable and reliable. And so... so that was the greatest thing that the system wasn't improving any more after... after '78. And I dedicated a book to Marty also.
Born in 1938, American computing pioneer Donald Knuth is known for his greatly influential multi-volume work, 'The Art of Computer Programming', his novel 'Surreal Numbers', his invention of TeX and METAFONT electronic publishing tools and his quirky sense of humor.
Title: Writing a users' manual for TeX
Listeners: Dikran Karagueuzian
Trained as a journalist, Dikran Karagueuzian is the director of CSLI Publications, publisher of seven books by Donald Knuth. He has known Knuth since the late seventies when Knuth was developing TeX and Metafont, the typesetting and type designing computer programs, respectively.
Tags: AI-Lab, Stanford University, Massachusetts Institute of Technology, Lawrence Livermore National Laboratory (LLNL), Guy Steele, Marty Frost
Duration: 2 minutes, 57 seconds
Date story recorded: April 2006
Date story went live: 24 January 2008