NEXT STORY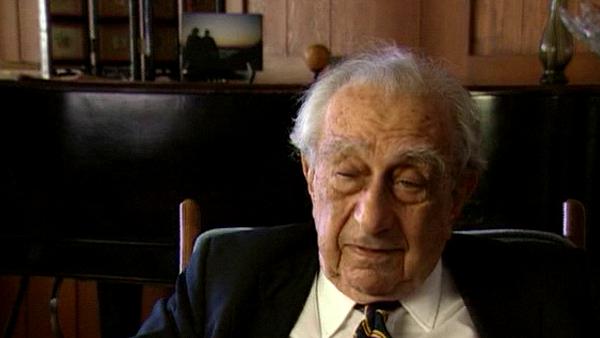 Useful size of nuclear weapons
The first major success at Livermore (Part 2)
1
...
11
12
13
14
15
'And you Dr Mark, what do you think?' Here Mark, from the point of view of a debate, made I believe a mistake. He did not say that my statements was… were complete nonsense. He merely mentioned a little longer time, a little higher expense, a little lower yield, maybe by a factor or 2. The consequence was unavoidable – Livermore got the contract. And then on the way home Harold Brown, whose technical job it was to turn my promises into reality, looked at me without any amount of approval that could be even approximately proper. 'I can't possibly do what you have said'.
Well there was a problem, and the problem was solved by the same Harold Brown. He managed in a shorter time, at a lesser amount of money, and with a higher yield. That was our first success and the nature of it depended on the hydrogen bomb. The hydrogen bomb in a new context. The original discussions on the hydrogen bomb were concerned with the point that with the hydrogen bomb very, very large explosions had become possible. We were looking into using the same methods to produce yields, maybe 10 times a much as Hiroshima. Still limited. And using it in an inexpensive, light, effective, easily carried fashion. It turned out that what started as a super weapon, turned out to be relatively useless as a super weapon and extremely useful in a practical scaled-down version.
The late Hungarian-American physicist Edward Teller helped to develop the atomic bomb and provided the theoretical framework for the hydrogen bomb. During his long and sometimes controversial career he was a staunch advocate of nuclear power and also of a strong defence policy, calling for the development of advanced thermonuclear weapons.
Title: The first major success at Livermore (Part 2)
Listeners: John H. Nuckolls
John H. Nuckolls was Director of the Lawrence Livermore National Laboratory from 1988 to 1994. He joined the Laboratory in 1955, 3 years after its establishment, with a masters degree in physics from Columbia. He rose to become the Laboratory's Associate Director for Physics before his appointment as Director in 1988.

Nuckolls, a laser fusion and nuclear weapons physicist, helped pioneer the use of computers to understand and simulate physics phenomena at extremes of temperature, density and short time scales. He is internationally recognised for his work in the development and control of nuclear explosions and as a pioneer in the development of laser fusion.
Duration: 3 minutes
Date story recorded: June 1996
Date story went live: 29 September 2010