NEXT STORY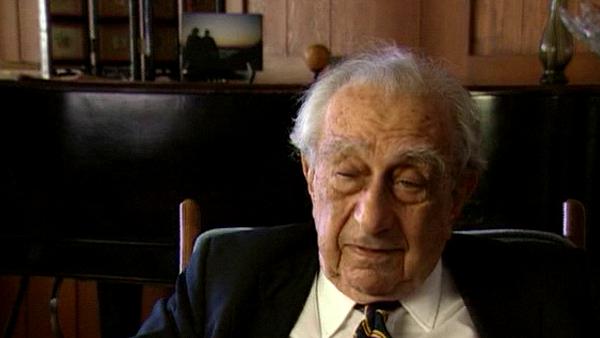 The meteorite that killed the dinosaurs
Other suggestions of damage meteorites can do
1
...
11
12
13
14
15
Something that is much more likely to happen and is very dangerous, is for such a sizeable meteorite not to hit a populated city, but hit an appropriately deep part of the ocean, hundred or even more miles from shore. That would give rise to a big tidal wave, tens of feet high, that could sweep inland and do a lot of damage, could happen on the long ocean shores of the United States or, let us say, of Japan. Something of that kind might well happen, not just a hit of meteorite, but a hit of meteorite that costs very many lives, might well happen once in a few thousand years. An unlikely event but its unlikely nature, I believe, is really cancelled by the size of the trouble which may occur with a small probability, and it is probably known by everyone that these things are now known to happen in remarkable places. It happened recently on Jupiter where fragments of a comet have hit and disturbed regions of the size of the Earth. Of course Jupiter with its bigger surface and mass is a much better collector of such dangerous objects, but on Earth itself we have definite knowledge of a catastrophic event of this kind.
The late Hungarian-American physicist Edward Teller helped to develop the atomic bomb and provided the theoretical framework for the hydrogen bomb. During his long and sometimes controversial career he was a staunch advocate of nuclear power and also of a strong defence policy, calling for the development of advanced thermonuclear weapons.
Title: Other suggestions of damage meteorites can do
Listeners: John H. Nuckolls
John H. Nuckolls was Director of the Lawrence Livermore National Laboratory from 1988 to 1994. He joined the Laboratory in 1955, 3 years after its establishment, with a masters degree in physics from Columbia. He rose to become the Laboratory's Associate Director for Physics before his appointment as Director in 1988.

Nuckolls, a laser fusion and nuclear weapons physicist, helped pioneer the use of computers to understand and simulate physics phenomena at extremes of temperature, density and short time scales. He is internationally recognised for his work in the development and control of nuclear explosions and as a pioneer in the development of laser fusion.
Duration: 2 minutes, 45 seconds
Date story recorded: June 1996
Date story went live: 29 September 2010