NEXT STORY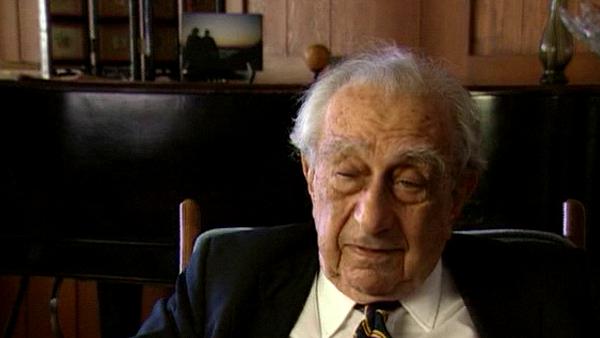 Beliefs
Prevention of such a catastrophe
1
...
11
12
13
14
15
Well, I don't know, I hope you will agree with me, that for this happening in the past, particularly if it leads to such wonderful things as humans was quite all right; but for us to be subject to extermination as the dinosaurs have been, that is a less wonderful prospect. Of course, who cares about it? It will take 100 million years before it happens. It might happen, it's a small probability, sooner. And here is the very remarkable thing. This rare catastrophe, an immense catastrophe, will practically certainly be predictable by careful observation and probably preventable. We may find ways, I'm sure we will find ways, either to break up or slightly to deflect such big objects and a slight deflection is abs- suffice to cause such an object to change its orbit from one hitting the Earth to one avoiding the Earth, at least by a few Earth radii. I believe that early attempts to accomplish this could be performed by careful observation, careful calculation, and impact of the object- on the object from fast- by fast, relatively small missiles shot up from the Earth. In the end for the bigger object it is apt to be true that the deflection will require the energy carried in a nuclear explosive. That might be the only way to do it for the big objects and it might be in any case the least expensive. But initially we don't need to talk about it. What is apt to happen in the next few thousand years, that is, that may happen with a probability of one-tenth of a percent or 1% even, in the life time of those who listen to my talk, these smaller objects probably can be dissuaded from hitting the earth, or else broken up and thus not producing any harmful effect. That probably can be done with the expenditure of $100 million worldwide or less; the preparation not much more than a few years.
The late Hungarian-American physicist Edward Teller helped to develop the atomic bomb and provided the theoretical framework for the hydrogen bomb. During his long and sometimes controversial career he was a staunch advocate of nuclear power and also of a strong defence policy, calling for the development of advanced thermonuclear weapons.
Title: Prevention of such a catastrophe
Listeners: John H. Nuckolls
John H. Nuckolls was Director of the Lawrence Livermore National Laboratory from 1988 to 1994. He joined the Laboratory in 1955, 3 years after its establishment, with a masters degree in physics from Columbia. He rose to become the Laboratory's Associate Director for Physics before his appointment as Director in 1988.

Nuckolls, a laser fusion and nuclear weapons physicist, helped pioneer the use of computers to understand and simulate physics phenomena at extremes of temperature, density and short time scales. He is internationally recognised for his work in the development and control of nuclear explosions and as a pioneer in the development of laser fusion.
Duration: 4 minutes, 34 seconds
Date story recorded: June 1996
Date story went live: 29 September 2010