NEXT STORY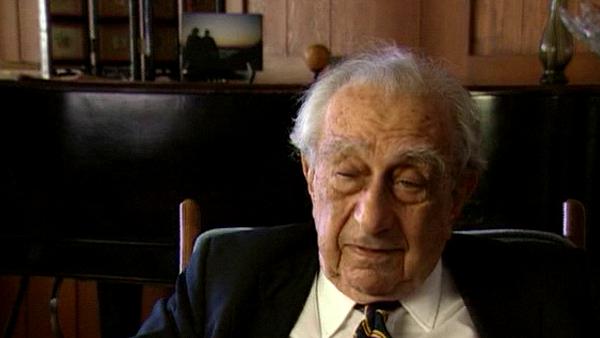 Discussing the atomic bomb with Leó Szilárd
A previous dismissal of fission because of inaccurate measurements
1
...
5
6
7
8
9
...
15
I tell you what happened at our conference. Bohr gave this talk and somebody came to me toward the end of the talk- Better not discuss that in detail. It may have all kinds of funny consequences. And for some reason or other, we did not discuss it. But instead, one laboratory in Washington reproduced the fission experiment on that very same evening. And we saw the thing actually in action, a very remarkable discovery. I already talked to you about it. Fermi saw it. For years it was not understood. Eve the suggestion of this fission came up and Fermi disproved it. The point is that this fission cannot occur except in a way in which radioactivities emitting heavy particles occur according to Gamow. Heavy particles, relatively heavy particles have to go into regions where they are not supposed to be, according to classical mechanics; not enough energy. But in wave mechanics, they can do it. Well known to all of us. The suggestion was made to Fermi long before this conference and he calculated whether this could happen and found conclusively and clearly that it can not happen. The reason: the energy released in fission depends on measurements of energy. And energy is connected with mass, according to Einstein's E=mc?. The masses and therefore the energies have been measured. And it turned out not measured quite rightly. Measured years earlier by Aston. Fermi used slightly wrong energy figures and the little diss- difference in mass or energy makes a lot of difference in the possibility of fission. Here fission - that was suggested, discarded - had suddenly become a fact. And that fact was, of course, at the basis of everything that we now know about atomic energy, about atomic bombs.
The late Hungarian-American physicist Edward Teller helped to develop the atomic bomb and provided the theoretical framework for the hydrogen bomb. During his long and sometimes controversial career he was a staunch advocate of nuclear power and also of a strong defence policy, calling for the development of advanced thermonuclear weapons.
Title: A previous dismissal of fission because of inaccurate measurements
Listeners: John H. Nuckolls
John H. Nuckolls was Director of the Lawrence Livermore National Laboratory from 1988 to 1994. He joined the Laboratory in 1955, 3 years after its establishment, with a masters degree in physics from Columbia. He rose to become the Laboratory's Associate Director for Physics before his appointment as Director in 1988.

Nuckolls, a laser fusion and nuclear weapons physicist, helped pioneer the use of computers to understand and simulate physics phenomena at extremes of temperature, density and short time scales. He is internationally recognised for his work in the development and control of nuclear explosions and as a pioneer in the development of laser fusion.
Duration: 3 minutes, 37 seconds
Date story recorded: June 1996
Date story went live: 24 January 2008