NEXT STORY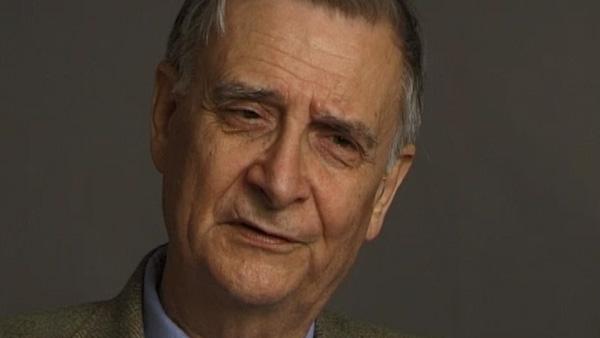 My recurring dream
Devastation of the tropical rainforests
1
2
The downside of working in the tropics is to see the devastation occurring close up and first-hand. When I first started going to the tropics, the West Indies and Mexico, in 1953, I was exhilarated by the prospects of visiting these rich... biologically rich places. But then I was shocked to see how little was left. A typical situation was one when you're travelling in a country like Southern Mexico, to have to travel very far to get anywhere near an intact piece of rainforest. And then typically you have to get out of your vehicle and cross an extensive cane field or cow pasture or wade across a stream and climb up a steep slope to get into the forest. And that's true in many parts of the world, probably most parts of the world. And it's becoming more true as we go along. It was only later with this in my mind that I became engaged... aware and engaged in the devastation, particularly of the tropical rainforest. And by the late 1970s we had the first measurements on just how fast they were going. By that time, about half of the tropical rainforest of the world had been destroyed. That's consequential because most experts on biodiversity agree that more than half of the plant and animal species in the world are found in those forests, even though today they only cover 6%, approximately, of the land surface of the world.
The removal rate, as it finally turned out from careful surveys, in the late '70s, and it's still the case, is roughly 1% per year. That's very fast destruction. Where at the present time the amount of remaining rainforest here, there, a bit, you know, a chunk in Borneo, a lot in the Amazon, Orinoco, little pieces in New Caledonia or in Madagascar and so on. All of that together has about the same aggregate area as the lower 48 states of the United States. And it's being removed at the rate of about the area of the state of Florida every year. So it's going fast. And knowing this in the back of my mind, from I guess my early 30s when I stopped making trips to the tropics for various reasons, I was now a faculty member at Harvard and I had a family, so it's not so easy to take off for a long journey into the right places, I started having a recurring dream which... it's an anxiety dream. I mean, most dreams are anxiety dreams and we form them around our current basic anxieties. And the dream was this. I would end up in the dream on an island in the South Pacific.
EO Wilson (1929-2021) was an American biologist, researcher (sociobiology, biodiversity), theorist (consilience, biophilia), naturalist (conservationist) and author (two Pulitzer Prizes). His biological specialty was myrmecology, the study of ants.
Title: Devastation of the tropical rainforests
Listeners: Christopher Sykes
Christopher Sykes is a London-based television producer and director who has made a number of documentary films for BBC TV, Channel 4 and PBS.
Tags: West Indies, Mexico, Borneo, Amazon, Orinoco, New Caledonia, Madagascar, Harvard University, South Pacific, anxiety, dream
Duration: 3 minutes, 40 seconds
Date story recorded: 2000
Date story went live: 22 May 2018