NEXT STORY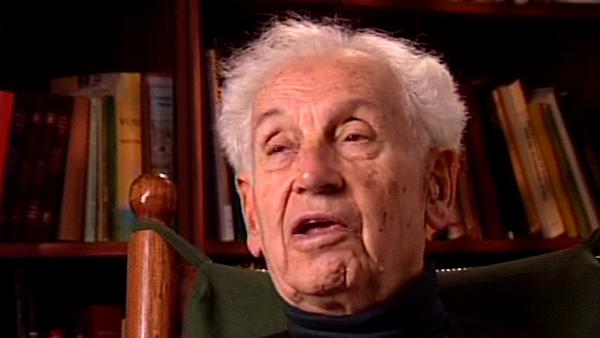 Working on classifying species and subspecies
1
2
3
4
5
6
...
15
Every kind of bird has its own capacity to colonize other areas. Some are very poor colonizers, some are fantastically good colonizers. For instance, when you take New Guinea. New Guinea has something like 64 families of birds, but then when you got into Polynesia, which was… was colonized from New Guinea, only 16 of the 64 families have contributed species and genera to the Polynesian fauna, and the same you find in other areas of the world. In the Caribbean, for instance, of the mainland families and genera and species, a certain percentage gets over to the Caribbean, to the… Caribbean islands, while others are unable to do so. And Jared Diamond found, for New Guinea, that there are about 30% of the New Guinea species, and I'm talking now only about lowland species, that do not settle on any island around New Guinea that is more than one mile away from the mainland coast. In other words, dispersal facility is a very important characteristic of bird species and bird genera.
The late German-American biologist Ernst Mayr (1904-2005) was a leading light in the field of evolutionary biology, gaining a PhD at the age of 21. He was also a tropical explorer and ornithologist who undertook an expedition to New Guinea and collected several thousand bird skins. In 1931 he accepted a curatorial position at the American Museum of Natural History. During his time at the museum, aged 37, he published his seminal work 'Systematics and Origin of the Species' which integrated the theories of Darwin and Mendel and is considered one of his greatest works.
Title: Bird colonization
Listeners: Walter J. Bock
Walter J. Bock is Professor of Evolutionary Biology at Columbia University. He received his B.Sc. from Cornell and his M.A. and Ph.D. from Harvard. His research lies in the areas of organismal and evolutionary biology, with a special emphasis on functional and evolutionary morphology of the skeleto-muscular system, specifically the feeding apparatus of birds.
Tags: New Guinea, Polynesia, Caribbean, Jared Diamond
Duration: 1 minute, 22 seconds
Date story recorded: October 1997
Date story went live: 24 January 2008