NEXT STORY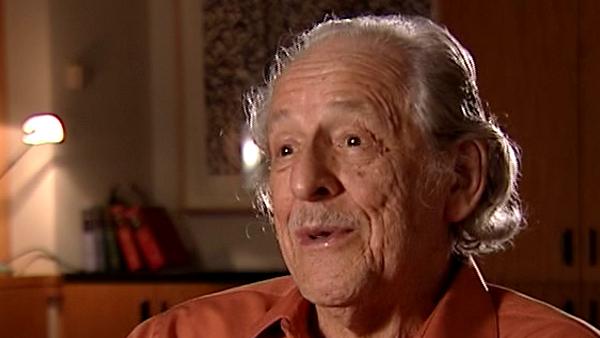 'As a documentalist, you make a great career'
Starting Contents in Advance and getting sacked
Eugene Garfield
Scientist
1
2
3
4
5
...
9
What happened was that he didn't tell me, but San Larkey had been told that the project was going to be terminated in June of that year. Somewhere in the second year of the project I decided that in order for me to do research properly I needed to have a current awareness system. So, I decided to produce what I called Contents in Advance, okay, and what I did was I wrote to all these library journals and documentation journals and said, send me the, you know, just send me your contents page and I'll put them together as a... publication, and that's how I started Contents in Advance. This made Larkey very unhappy. Why, I don't know, but he just didn't like the idea that I was doing this. Now, he was a man who liked to be in control. So I... at first... it used to be that, you know, everything he ever told me I ignored him because, you know, the hours, you know, during the day he would have one thought and then he'd go home and he'd drink himself to... blind and then he'd come in the next day and start all over again. You know, it was like he'd forget whatever he said to me. And, then one day he says to me, 'Well, you, you ignored my'... I kept on producing current, it was called Contents in Advance, he said, 'You, you didn't, you ignored me so basically I'm terminating you, okay'. So, without even giving me my vacation time, he cut me off without my vacation pay and whatever, my job was terminated and the project ended.
Eugene Garfield (1925-2017) was an American scientist and publisher. In 1960 Garfield set up the Institute for Scientific Information which produced, among many other things, the Science Citation Index and fulfilled his dream of a multidisciplinary citation index. The impact of this is incalculable: without Garfield's pioneering work, the field of scientometrics would have a very different landscape, and the study of scholarly communication would be considerably poorer.
Title: Starting "Contents in Advance" and getting sacked
Listeners: Henry Small
Henry Small is currently serving part-time as a research scientist at Thomson Reuters. He was formerly the director of research services and chief scientist. He received a joint PhD in chemistry and the history of science from the University of Wisconsin. He began his career as a historian of science at the American Institute of Physics' Center for History and Philosophy of Physics where he served as interim director until joining ISI (now Thomson Reuters) in 1972. He has published over 100 papers and book chapters on topics in citation analysis and the mapping of science. Dr Small is a Fellow of the American Association for the Advancement of Science, an Honorary Fellow of the National Federation of Abstracting and Information Services, and past president of the International Society for Scientometrics and Infometrics. His current research interests include the use of co-citation contexts to understand the nature of inter-disciplinary versus intra-disciplinary science as revealed by science mapping.
Duration: 2 minutes, 17 seconds
Date story recorded: September 2007
Date story went live: 23 June 2009