NEXT STORY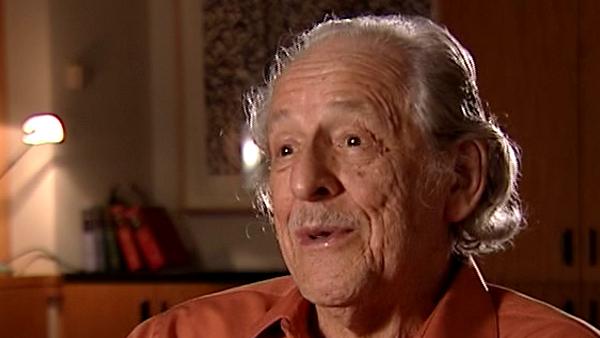 The indexing project
A proposal for the Genetic Citation Index
Eugene Garfield
Scientist
1
2
3
4
5
6
...
9
We had already been working on the Genetics Citation Index at the same time I was also doing my doctorate and the Index Chemicus. It's amazing when you think back how many different things we were doing, back in those days.
[Q] After your '55 paper, what was the next big impetus?
Well, I think one of the key events was the fact that Dr Lederberg wrote to us, he wrote this classic letter in which he said, and I paraphrase, for lack of an access to a science citation index, I don't know what happened to your paper of 1955 in Science. And as a result of that, I wrote him this long letter saying how difficult it had been for us to find any support for the idea amongst the granting agencies, for a variety of reasons. And he thought that... and frankly I had never really heard much about the NIH in those days although I guess I must have known a little bit and it wasn't till a little later, I discovered such a thing as... that NIH grantees had funds that they could, they could buy subscriptions to Current Contents if they thought it was considered relevant to their grant. That was a major marketing coup when we were able to write on a brochure, these, you can charge this to your grant, and it made a big difference. But anyhow, Dr Lederberg wrote to us about '59, I think it was, it was in the year, so, after he got the Nobel Prize. And we met, he came down to Philadelphia and we met here and he and I had a long talk. We were walking, we walked, he was staying at the hotel at, there was a hotel called the Penn or something like that, at 40th and Chestnut or, I think it doesn't exist anymore. But we walked around the block several times and he said, why don't I write up a grant proposal to the NIH and that would be submitted to the genetics study section,and that was when we created this proposal to do the Genetics Citation Index.
Eugene Garfield (1925-2017) was an American scientist and publisher. In 1960 Garfield set up the Institute for Scientific Information which produced, among many other things, the Science Citation Index and fulfilled his dream of a multidisciplinary citation index. The impact of this is incalculable: without Garfield's pioneering work, the field of scientometrics would have a very different landscape, and the study of scholarly communication would be considerably poorer.
Title: A proposal for the "Genetic Citation Index"
Listeners: Henry Small
Henry Small is currently serving part-time as a research scientist at Thomson Reuters. He was formerly the director of research services and chief scientist. He received a joint PhD in chemistry and the history of science from the University of Wisconsin. He began his career as a historian of science at the American Institute of Physics' Center for History and Philosophy of Physics where he served as interim director until joining ISI (now Thomson Reuters) in 1972. He has published over 100 papers and book chapters on topics in citation analysis and the mapping of science. Dr Small is a Fellow of the American Association for the Advancement of Science, an Honorary Fellow of the National Federation of Abstracting and Information Services, and past president of the International Society for Scientometrics and Infometrics. His current research interests include the use of co-citation contexts to understand the nature of inter-disciplinary versus intra-disciplinary science as revealed by science mapping.
Duration: 3 minutes
Date story recorded: September 2007
Date story went live: 23 June 2009