NEXT STORY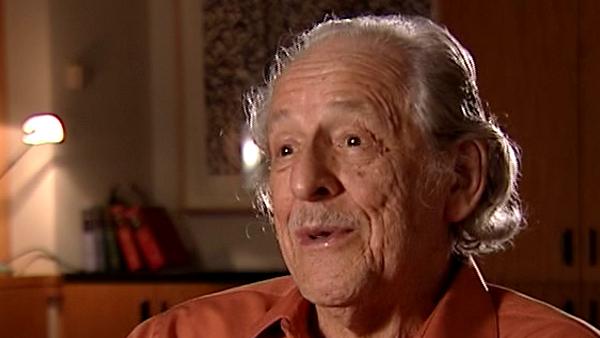 The impact of scientific information systems on scientific progress
The ups and downs of the business and the office atmosphere
Eugene Garfield
Scientist
1
2
3
4
5
6
...
9
You know, people think it was always, always easy to get where we were but it's a lot of ups and downs in this company. We had a lot of successes, we had a lot of failures too, you know, nothing ventured, nothing gained. We've, at some point after a while I just felt, I just felt being a manager was not what I was cut out to be and the company got so big there were personnel problems to deal with and very hard. So, now it's always been very intellectually stimulating to be, you know, working with scientists and providing a good service and I think the people in the company enjoyed working here because we, we tried to have a, you know, pretty open, kind of, collegial atmosphere. I just think we were always, we managed to get... most people worked hard without having to be, you know, watched day and night and I think that's generally paid off. I mean, it's not the typical corporate way of doing things, but I think we've had a very good family life here.
Eugene Garfield (1925-2017) was an American scientist and publisher. In 1960 Garfield set up the Institute for Scientific Information which produced, among many other things, the Science Citation Index and fulfilled his dream of a multidisciplinary citation index. The impact of this is incalculable: without Garfield's pioneering work, the field of scientometrics would have a very different landscape, and the study of scholarly communication would be considerably poorer.
Title: The ups and downs of the business and the office atmosphere
Listeners: Henry Small
Henry Small is currently serving part-time as a research scientist at Thomson Reuters. He was formerly the director of research services and chief scientist. He received a joint PhD in chemistry and the history of science from the University of Wisconsin. He began his career as a historian of science at the American Institute of Physics' Center for History and Philosophy of Physics where he served as interim director until joining ISI (now Thomson Reuters) in 1972. He has published over 100 papers and book chapters on topics in citation analysis and the mapping of science. Dr Small is a Fellow of the American Association for the Advancement of Science, an Honorary Fellow of the National Federation of Abstracting and Information Services, and past president of the International Society for Scientometrics and Infometrics. His current research interests include the use of co-citation contexts to understand the nature of inter-disciplinary versus intra-disciplinary science as revealed by science mapping.
Duration: 1 minute, 16 seconds
Date story recorded: September 2007
Date story went live: 23 June 2009