NEXT STORY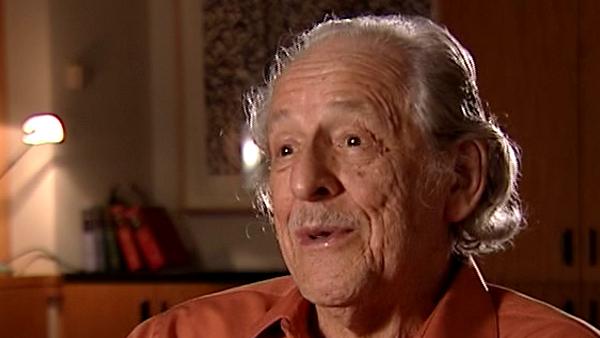 My son Stefan
People at Smith, Kline & French and paying back taxes
Eugene Garfield
Scientist
1
...
3
4
5
6
7
...
9
They had a group which included a fellow by the name of Leo Stevens. I mention Leo Stevens because he was an Austrian who had been in the ski troops, in the same 10th Mountain Division that I was in, but he was one of the original people who were brought over as ski experts. And also he was a refugee from the Nazis, I guess. The reason I remember Leo so well is because later, after he retired from Smith Kline, he came to work for ISI, and he and I went on lecture tours where he would take over answering, giving lectures in German and answering questions in German and so forth. He was in the translation part of the literature section of Smith Kline, so his knowledge of languages was very helpful. He was a very, very nice and funny man, who was extremely Germanic in his ways. I mean he was so disciplined. When we went travelling he had a routine that he followed to the letter: as soon as he hit the hotel room he was on the phone telling the laundry or the housekeeper to come up and get his laundry and that, and we would have that taken care of right way and then he'd take care of other things. So, anyhow, he was in the literature section but also was a doctor in organic chemistry, I think. They had a group that was doing structure function analysis, that were hoping to... it was really early on, and there was a fellow by the name of, who had been an academic, by the name of Heger, George Heger, I think his name was, doing that kind of work. That's how I sort of got into coding of compounds. We had pretty primitive coding systems then. We weren't using any kind of line notation or anything like that, or not even attempting to search structural diagrams or... what do we call those things? Molecular formulas? There's a term for the basic coding structure. Anyhow they also had in that group a natural products division. I think they talk about going out and looking for plants, a fellow by the name of Bob Raffauf, I remember. He later on went to work as a professor at New England University, was in charge of going out throughout the world, looking for exotic plants that could be turned into potential natural products. And they called it the natural products section of the literature department. So, there were a lot of interesting things going on. Also when I first came there I was living alone, and I'll never forget when I stayed at the Broadwood Hotel, and when I filed my income tax return I claimed my hotel expenses, you know, as a deduction. Several years later, while I was on a trip to Paris, I get a cable or telegram from my wife telling me the IRS says you owe them $500, something like that. It turns out that the tax accountant, the CPA in New Jersey, had filed my return and it turned out he illegally claimed my hotel expenses as a legitimate expense. I said well, I lived in New York. And the IRS said you are spending 4 nights a week in Philadelphia, therefore that is your residence, and whether you keep your apartment in New York is none of our business. So, I had to pay them all these back taxes plus penalties. And I found out that you can't use your accountant's stupidity as an excuse. It was pretty traumatic at the time, because that's when I first encountered having to borrow money to pay off debts.
Eugene Garfield (1925-2017) was an American scientist and publisher. In 1960 Garfield set up the Institute for Scientific Information which produced, among many other things, the Science Citation Index and fulfilled his dream of a multidisciplinary citation index. The impact of this is incalculable: without Garfield's pioneering work, the field of scientometrics would have a very different landscape, and the study of scholarly communication would be considerably poorer.
Title: People at Smith, Kline & French and paying back taxes
Listeners: Henry Small
Henry Small is currently serving part-time as a research scientist at Thomson Reuters. He was formerly the director of research services and chief scientist. He received a joint PhD in chemistry and the history of science from the University of Wisconsin. He began his career as a historian of science at the American Institute of Physics' Center for History and Philosophy of Physics where he served as interim director until joining ISI (now Thomson Reuters) in 1972. He has published over 100 papers and book chapters on topics in citation analysis and the mapping of science. Dr Small is a Fellow of the American Association for the Advancement of Science, an Honorary Fellow of the National Federation of Abstracting and Information Services, and past president of the International Society for Scientometrics and Infometrics. His current research interests include the use of co-citation contexts to understand the nature of inter-disciplinary versus intra-disciplinary science as revealed by science mapping.
Duration: 4 minutes, 34 seconds
Date story recorded: September 2007
Date story went live: 23 June 2009