NEXT STORY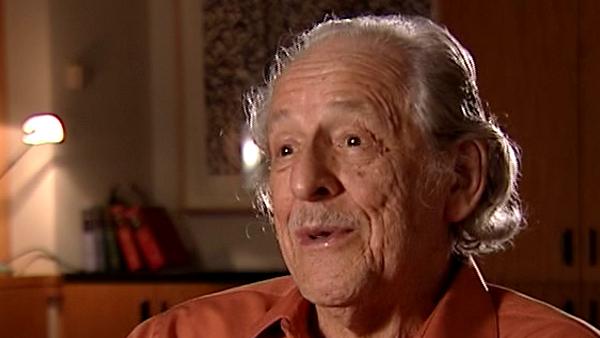 Working with the patent office and the start of Index Chemicus
Using abstracts and changes in the company
Eugene Garfield
Scientist
1
...
3
4
5
6
7
...
9
In hindsight, if it hadn't been for JPT we might never have done abstracts, because I tried to get Irv... I said, 'Irv, there's a reason we can't compete with BA and CA and all these other abstracting services on an equal plane, it's because we don't use the abstracts'. Now, in the early days we used to think well, you'd have to create the abstracts, you couldn't just take them, but the author abstracts were available; it turns out nobody ever cared if you used the author abstracts. And he said you don't need the abstract to retrieve the information. He would not see the importance of that. I think it was only, it was within 3 months or 6 months when Paul Neuthaler came here that they added abstracts, and Irv figured out of course how to do it. Once you told him, once you told him to do something it was done. He would fight, he would fight, but if you said, 'Irv, I'm overruling you, forget it', once that happened... but he was just that way. But he would fight and fight and make life so miserable for you until you'd convinced him. That was the sort of thing he did. The same thing with the... we couldn't convince him about getting rid of the damn truncation. When we started out,we had a punch card and we were limited to it, but he kept on delaying the inevitable change so that you could accommodate the whole name. So, when you look at it there were still records with those damn truncation marks. Similarly in some way I regret that we used to have this non-journal code. How many times have I regretted that we don't have that still? If that had been left there it would have been a hell of a lot easier to do various kinds of bibliometric studies in the records. Because in the early days we had no trouble differentiating the book citations and journal citations. But those kinds of compromises were eventually made. The same thing with, I don't know whether I regret that we didn't keep on doing patents. When we first started the SCI we did 2 years complete US patents. Nobody saw the value of it, say well think of all the journals we could do, so we dropped the patents. Eventually somebody else picked up the patent citation index. That's a story all on itself.
Eugene Garfield (1925-2017) was an American scientist and publisher. In 1960 Garfield set up the Institute for Scientific Information which produced, among many other things, the Science Citation Index and fulfilled his dream of a multidisciplinary citation index. The impact of this is incalculable: without Garfield's pioneering work, the field of scientometrics would have a very different landscape, and the study of scholarly communication would be considerably poorer.
Title: Using abstracts and changes in the company
Listeners: Henry Small
Henry Small is currently serving part-time as a research scientist at Thomson Reuters. He was formerly the director of research services and chief scientist. He received a joint PhD in chemistry and the history of science from the University of Wisconsin. He began his career as a historian of science at the American Institute of Physics' Center for History and Philosophy of Physics where he served as interim director until joining ISI (now Thomson Reuters) in 1972. He has published over 100 papers and book chapters on topics in citation analysis and the mapping of science. Dr Small is a Fellow of the American Association for the Advancement of Science, an Honorary Fellow of the National Federation of Abstracting and Information Services, and past president of the International Society for Scientometrics and Infometrics. His current research interests include the use of co-citation contexts to understand the nature of inter-disciplinary versus intra-disciplinary science as revealed by science mapping.
Duration: 2 minutes, 49 seconds
Date story recorded: September 2007
Date story went live: 23 June 2009