NEXT STORY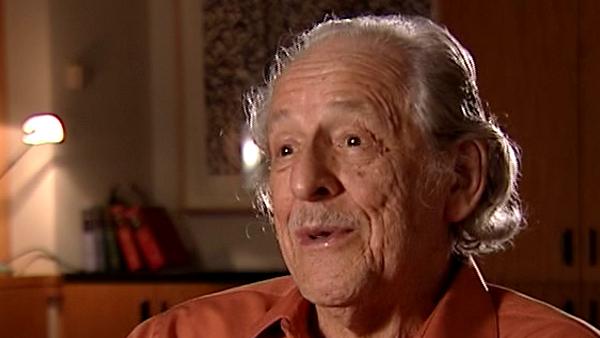 The Atlas of Science as a dynamic projection
The Atlas of Science
Eugene Garfield
Scientist
1
...
5
6
7
8
9
When I made the move, when I decided to go with JPT, I did realise what their game plan was going to be. When they came in The Atlas of Science was jus being launched more or less as Research Reviews. Sandy Grimwade was the editor and we were getting these reviews written. And if we had held out for 5 years I think it would have been a very useful, profitable set of review articles that would be issued based on the concept that we'd evolved of identifying the emerging fields and disciplines of science through co-citation analysis. Well, naturally in the first year or two... it wasn't an instant success, nor was SCI. If they had been here when the SCI started they would have killed it before it got off the ground. So, they killed that product as they then killed The Scientist. In the case of The Scientist they may have made a wise financial decision, but that was an entirely different kind of a story, because of the difficulty we had that time when we had that FBI problem with the guy that planted the... was it Microsoft stuff where they said?
Word Perfect.
Word Perfect? I didn't even know how to use this stuff! I probably paid the largest price for Word Perfect than anybody in the world just to get them off our backs. So anyhow, The Atlas of Science, now you hear people talking about it like it's a natural thing to do, but... especially when I saw the work that they were doing down at Oak Ridge on it with this huge mapping thing. You ought to go down there and see that sometime, that control, command and control map... unbelievable. That thing... it's bigger than this wall, huge thing, I don't suppose the average user is going to be able to afford that, even with HD TV. it's probably like a 30 foot HD TV screen. But I guess people buy them. They have them outside the tennis matches, they have these huge screens, I don't know if they are HD, but they have them.
Eugene Garfield (1925-2017) was an American scientist and publisher. In 1960 Garfield set up the Institute for Scientific Information which produced, among many other things, the Science Citation Index and fulfilled his dream of a multidisciplinary citation index. The impact of this is incalculable: without Garfield's pioneering work, the field of scientometrics would have a very different landscape, and the study of scholarly communication would be considerably poorer.
Title: "The Atlas of Science"
Listeners: Henry Small
Henry Small is currently serving part-time as a research scientist at Thomson Reuters. He was formerly the director of research services and chief scientist. He received a joint PhD in chemistry and the history of science from the University of Wisconsin. He began his career as a historian of science at the American Institute of Physics' Center for History and Philosophy of Physics where he served as interim director until joining ISI (now Thomson Reuters) in 1972. He has published over 100 papers and book chapters on topics in citation analysis and the mapping of science. Dr Small is a Fellow of the American Association for the Advancement of Science, an Honorary Fellow of the National Federation of Abstracting and Information Services, and past president of the International Society for Scientometrics and Infometrics. His current research interests include the use of co-citation contexts to understand the nature of inter-disciplinary versus intra-disciplinary science as revealed by science mapping.
Duration: 2 minutes, 59 seconds
Date story recorded: September 2007
Date story went live: 23 June 2009