NEXT STORY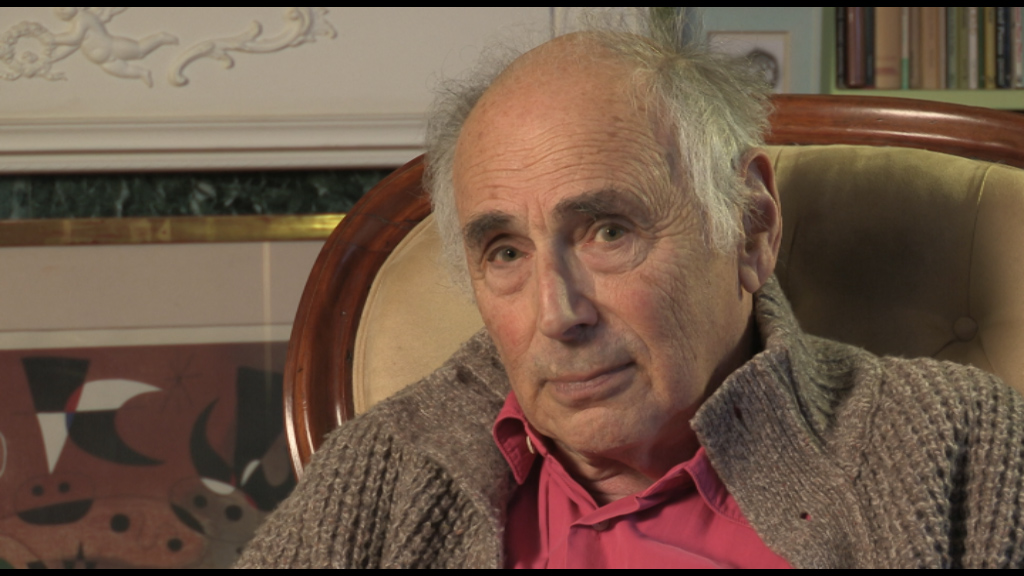 Why a bit of self-deprecation is a good thing
Putting Harold Pinter in his place
1
...
9
10
11
12
13
...
15
Anyway, we did The Glittering Prizes and then Mark Shivas, the producer, asked me whether I would do a screenplay of Rogue Male. Because if I would do it, BBC would do not only that one but two others ones that he wanted to do. I don't know why and I don't really care. So I said, well, I'll do it for you, but I have to choose the director. And they... and they... he said, okay. When you have power, you have power and when you don't, you don't. You better know when it's one and when it's the other. But anyway. So I actually got Clive Donner a job which he hadn't had for a very long time, since doing Nothing But the Best, because things had not gone well with a movie called What's New Pussycat? which resolved Woody Allen never to let anybody else direct one of his... one of his screenplays. And I fear nobody ever has. Anyway.
I wrote... I wrote the Rogue Male script in six days. Really good fun. I've always loved the book. And we... we had Peter O'Toole and we had, in particular... and John Standing, Peter's pal. A very nice man, very, very nice sort of slightly toffy actor who played the villain. And I wrote a little part for a sort of Jewish solicitor called – I can't remember what his name was – anyway, Jewish solicitor. And Clive Donner had directed Harold Pinter in a... in a version of... I can't remember what actually. Anyway, some... one of his movies – The Caretaker, I think it was. In a little room they shot it and Noel Coward came in and said, 'Very good for groping'. Of course, you're not allowed to say that now because people grope you and they go to jail. I mean, oh, for Christ's sake.
Anyway. We all met to read the screenplay and sat round the table. It's [unclear] in television and you first read the script. So we read the script, read the script, read the script and read the script. And eventually we came to the little scene where Peter O'Toole, having had his nails pulled out by the Gestapo, having crawled through the sewers of Europe and all the rest of it, has arrived back in London pursued by the Fascists who are trying to get him because he tried to kill Hitler. And Peter O'Toole is supposed to walk into the room and Harold then looks up from his desk and says, 'Harold?' And Harold leant down the table and he said to me, 'Freddie, you've written here, "Robert, what is the matter?" Would you mind very much if I said, "Robert, what's the matter?"' So I gave it a beat or two and then I said, 'Are you going to rewrite the whole fucking script?' So he said, 'Seriously'. And I said, 'Seriously, Harold, if that's what you want to say, why don't you say that?' So Peter came to the door. Harold said, 'Robert, what...what's the matter?' And the read-through continued.
And then, the next stage, of course, was that you get up from the table and you, as they say, walk through a piece. Tape's on the floor, there's the room, there's your office, there's the window and everything else. So we go all the way through, and now Harold is sitting at a little desk in his office and Peter O'Toole does appear in the doorway and Harold looks up and he says, 'Robert, what is the matter?' The cast did notice and we were not greatly intimidated by Harold Pinter and he didn't give us any more trouble. But there are lessons to be learned from this. One of them is, when you're full of shit, you're full of shit. The others are, of course, to do with veneration and its excesses.
Born in America in 1931, Frederic Raphael is a writer who moved to England as a boy. He was educated at Charterhouse School and was a Major Scholar in Classics at St John's College, Cambridge. His articles and book reviews appear in a number of newspapers and magazines, including the Los Angeles Times and The Sunday Times. He has published more than twenty novels, the best-known being the semi-autobiographical The Glittering Prizes (1976). In 1965 Raphael won an Oscar for the screenplay for the movie Darling, and two years later received an Oscar nomination for his screenplay for Two for the Road. In 1999, he published Eyes Wide Open, a memoir of his collaboration with the director Stanley Kubrick on the screenplay of Eyes Wide Shut, Kubrick's final movie. Raphael lives in France and England and became a Fellow of the Royal Society of Literature in 1964.
Title: Putting Harold Pinter in his place
Listeners: Christopher Sykes
Christopher Sykes is an independent documentary producer who has made a number of films about science and scientists for BBC TV, Channel Four, and PBS.
Tags: Rogue Male, Peter O'Toole, Harold Pinter
Duration: 4 minutes, 21 seconds
Date story recorded: March 2014
Date story went live: 10 September 2014