NEXT STORY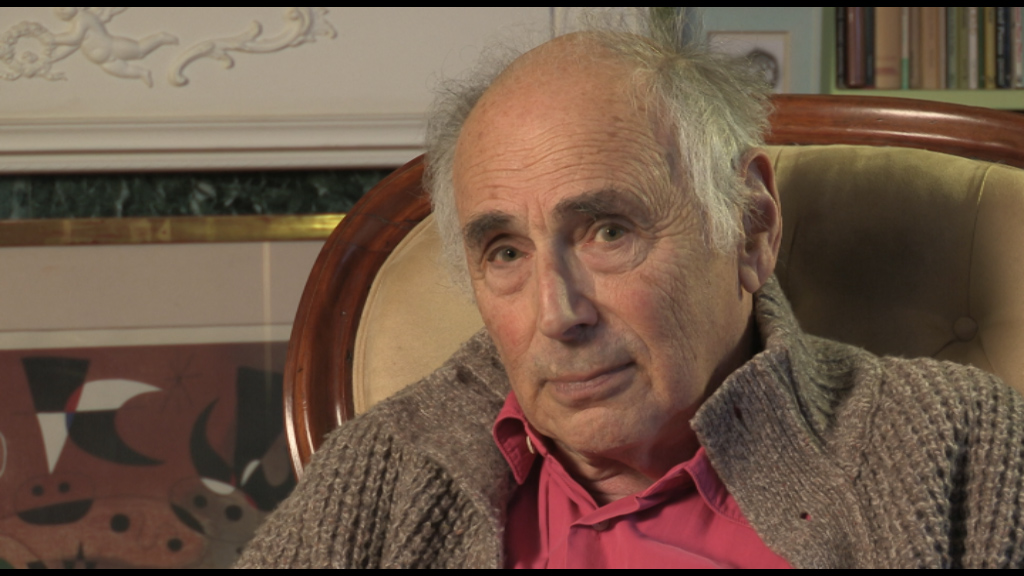 Outbreak of World War II seals our fate
In England, you can grow up to be an English gentleman
1
2
3
4
5
...
15
In 1938, we had to pack up and leave Central Park West and our very nice apartment and my grandfather Max, who at that time was living with us. Max was then in his fifties but he had no job and he was parted from Fanny, who had disappeared from New York and was replaced by Max who lived in our spare room in a not very big apartment. And my father, with his strange kind of resigned stoicism, never seemed to make any fuss about the fact that this unemployed man lived and ate and slept under his roof. Max was a very sweet man. You couldn't help liking him and he couldn't help liking other people even when they swindled him, which they frequently did. He invented things, but if it was a good invention they stole it and if it wasn't, he lost money so it didn't go very well.
Anyway, we left Max behind, and I don't suppose my father was all that upset, and set sail, I think, for Liverpool, I can't remember now, anyway on the Britannic, the motor vessel Britannic. And I arrived in London, and it was 1938. Soon after we arrived, the Munich Crisis took place and I began to become aware in a very childish way, I was still... I was not quite seven, that something bad was happening in Europe which was certainly not the case in the US. And I was sent to a little school in Putney, where my parents found a flat. It was typical of them that they should find a flat in Putney because Putney was not North London and North London was Jews. It wasn't again a question of my father being in any way ashamed, but he did not wish to be a Jew. He didn't think of himself as one. And on the boat, as we were coming over he said to me, 'There's one thing about living in England, Freddy boy, and that is, if we do that, you can grow up to be an English gentleman, not an American Jew'. There was no great competition between these two things and which one was preferable. This was 1938, the British were still ruling the waves or, at least, they thought they were, and so on.
Born in America in 1931, Frederic Raphael is a writer who moved to England as a boy. He was educated at Charterhouse School and was a Major Scholar in Classics at St John's College, Cambridge. His articles and book reviews appear in a number of newspapers and magazines, including the Los Angeles Times and The Sunday Times. He has published more than twenty novels, the best-known being the semi-autobiographical The Glittering Prizes (1976). In 1965 Raphael won an Oscar for the screenplay for the movie Darling, and two years later received an Oscar nomination for his screenplay for Two for the Road. In 1999, he published Eyes Wide Open, a memoir of his collaboration with the director Stanley Kubrick on the screenplay of Eyes Wide Shut, Kubrick's final movie. Raphael lives in France and England and became a Fellow of the Royal Society of Literature in 1964.
Title: In England, you can grow up to be an English gentleman
Listeners: Christopher Sykes
Christopher Sykes is an independent documentary producer who has made a number of films about science and scientists for BBC TV, Channel Four, and PBS.
Tags: 1938
Duration: 2 minutes, 21 seconds
Date story recorded: March 2014
Date story went live: 13 August 2014