NEXT STORY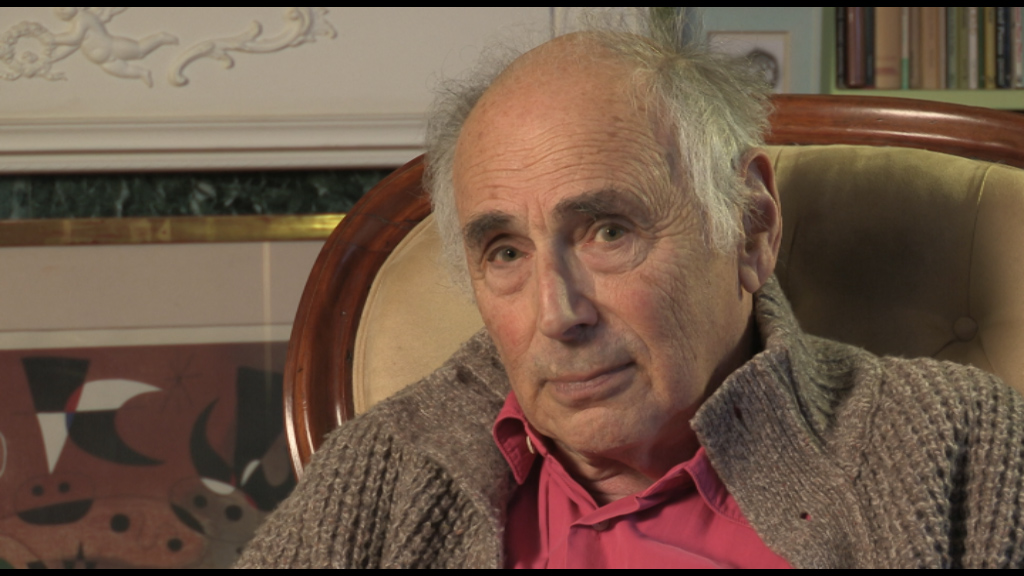 Why writing is an imperative for me
The question without answer and the answer without question
1
...
10
11
12
13
14
15
So the Jews. What are we going to do about them? What makes you think you've got to do something about them? And, who the fuck are you? Would be the question that would occur to me, of course without the expletives. A lot of people that I know and like and respect share the view that the Israelis should be cold-shouldered until they give back the occupied territories. Well, I honestly don't know what the Israelis should or shouldn't do but I'll tell you something for absolutely certain. They are not going to do what the Ukrainians did and give up their nuclear weapons and give up their capacity to defend themselves and then rely upon signed documents by all kinds of noble people in the so-called international community. Because depend upon it, of all the people in the world that the international community will allow to be destroyed, the Israelis and Israel is the number one choice. In fact, I can imagine – and of course I must never say so because it's a sign of paranoia and we know what that unfortunate movement leads to – nevertheless I can well imagine Barack Obama, who sat for 20 years in a church listening to an anti-Semitic black preacher and apparently found nothing to disagree with him, what he said, I can imagine him for the sake of a quiet life – and oh my goodness don't we all want a quiet life – I can imagine the powers saying if, in order no longer to have mad people on airliners and no longer have people stabbed in the streets and various other things which Muslims with their good-heartedness and desire for peace do their... a lot of, mainly because of course the Israelis have upset them so much... I mean there was actually an Arab invasion of Egypt in the sixth century in which they burnt all the books in the library in Alexandria except, of course, the book which they regard as holy which probably wasn't in that library. The Moors have a great reputation for brave cavalry charges of one kind and another.
But only the Jews apparently are to be systematically barred because they have dared, can you imagine – after 2000 years of being little crawlers – they've actually decided to grow muscles and defend themselves. And this is a deeply disturbing phenomenon, not only politically but also metaphysically. Why did the Vatican not recognise the State of Israel for a great many years? Because the resuscitation of Jerusalem as a single capital of a Jewish state confounded centuries of Christian propaganda which proved that Jesus was the Son of God and that the Jews had killed him culpably and were deicides. And it said so in the Missal until Vatican II. If they got Jerusalem back, perhaps God wasn't as angry with them as they thought. And a Jesuit priest in Rome in 1943 wrote a piece saying, perhaps, perhaps the survival of the Jews is evidence that... I'm not quite sure what of, but I better go and have a pray.
The human race has done astonishing things. It keeps doing them very unevenly. There are shitty Jews, of course. I was sold a car which was in two pieces and put together by a Jewish friend of mine. Actually, the car worked fine, but he knew it was a fake and I didn't. All kinds of things have happened. And believe me, I've been sold a few pups by people who didn't happen to be of Semitic nature. I don't know what the answer is, and the answer, of course is, there isn't one. Because, as Wittgenstein said, you know, when there is no question, there's no answer. And when there's no answer, there's no question because there has to be an answer. So maybe Wittgenstein didn't say that, but you find out where he didn't say it. I think he said it. He certainly said something close to it. What is to be done? Not a lot. What are you going to do? Write.
Born in America in 1931, Frederic Raphael is a writer who moved to England as a boy. He was educated at Charterhouse School and was a Major Scholar in Classics at St John's College, Cambridge. His articles and book reviews appear in a number of newspapers and magazines, including the Los Angeles Times and The Sunday Times. He has published more than twenty novels, the best-known being the semi-autobiographical The Glittering Prizes (1976). In 1965 Raphael won an Oscar for the screenplay for the movie Darling, and two years later received an Oscar nomination for his screenplay for Two for the Road. In 1999, he published Eyes Wide Open, a memoir of his collaboration with the director Stanley Kubrick on the screenplay of Eyes Wide Shut, Kubrick's final movie. Raphael lives in France and England and became a Fellow of the Royal Society of Literature in 1964.
Title: The question without answer and the answer without question
Listeners: Christopher Sykes
Christopher Sykes is an independent documentary producer who has made a number of films about science and scientists for BBC TV, Channel Four, and PBS.
Tags: Israel, Jerusalem, Wittgenstein
Duration: 4 minutes, 25 seconds
Date story recorded: March 2014
Date story went live: 10 September 2014