NEXT STORY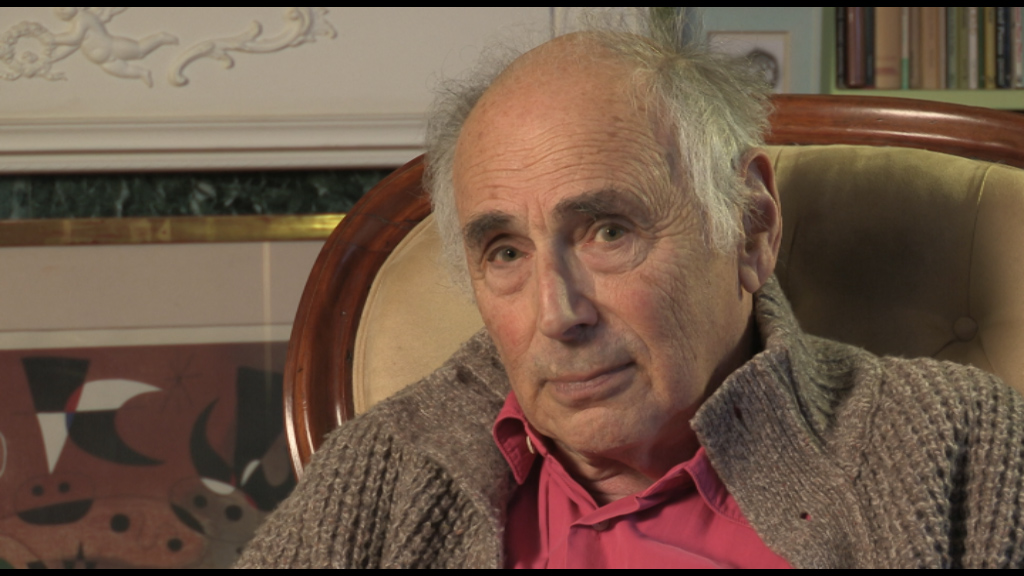 Saved from the Count of Monte Cristo by Stanley Kubrick
After-dinner games with Stanley Kubrick
1
...
10
11
12
13
14
15
Well, my experience with Kubrick started actually a long time before my experience with Kubrick. Because I think it was in 1958 – a very sort of drear period really – I went to a movie once on my own in the afternoon. I don't know why, perhaps Beetle was looking after Paul who was a baby. I can't remember. Anyway, the two films on the screen were The Killing followed by Paths of Glory. I hadn't ever heard of the director before. And I was considerably knocked out by both of them and sort of really thought of him as a master. And I thought of him as a master all through his subsequent career when his mastery became generally recognised.
I met him with Stanley Donen in Stanley Donen's house once, in Montpelier Square. We all had dinner. And Stanley seemed okay and his wife was rather a brisk little smartass lady. And we all played a game after dinner, not a game, a sort of game – rather desperation game for supposed grown-ups in which we each had to say something we'd never done. And if we had done what the other people had never done, then we had to throw a matchstick into the pool. I mean, it was a completely silly kind of thing. We were there... I was there with Stanley Donen and his then lady and with the Kubricks and with a man called Lord Goodman who was a very large, in those days very famous, lawyer-advisor to Harold Wilson. And the game was to say that. So I don't... I don't remember what I said. I think I said, 'I've never slept with a movie star'. At which point Stanley threw several matchsticks into the pool and I don't know whether... I don't know whether – I mean Stanley Donen – whether Stanley Kubrick did, I don't know. And Lord Goodman didn't. I... he threw one in because he hadn't done it, and Stanley Donen said, 'I've never been in the Underground'. So we all threw in... so we all had to throw matchsticks. Yes, I think even Stanley Kubrick had been in the Underground. And I don't know whether Lord Goodman had. Possibly not, possibly not. Anyway. Then Stanley Kubrick said, 'I've never had a suit of clothes made to measure'. Which was interesting and we all, again, threw matchsticks in. And then Lord Goodman capped it all by saying, 'I've never taken legal advice'. Never taken dietetic advice either, but let it pass.
Born in America in 1931, Frederic Raphael is a writer who moved to England as a boy. He was educated at Charterhouse School and was a Major Scholar in Classics at St John's College, Cambridge. His articles and book reviews appear in a number of newspapers and magazines, including the Los Angeles Times and The Sunday Times. He has published more than twenty novels, the best-known being the semi-autobiographical The Glittering Prizes (1976). In 1965 Raphael won an Oscar for the screenplay for the movie Darling, and two years later received an Oscar nomination for his screenplay for Two for the Road. In 1999, he published Eyes Wide Open, a memoir of his collaboration with the director Stanley Kubrick on the screenplay of Eyes Wide Shut, Kubrick's final movie. Raphael lives in France and England and became a Fellow of the Royal Society of Literature in 1964.
Title: After-dinner games with Stanley Kubrick
Listeners: Christopher Sykes
Christopher Sykes is an independent documentary producer who has made a number of films about science and scientists for BBC TV, Channel Four, and PBS.
Tags: Stanley Kubrick, Stanley Donen
Duration: 2 minutes, 40 seconds
Date story recorded: March 2014
Date story went live: 10 September 2014