NEXT STORY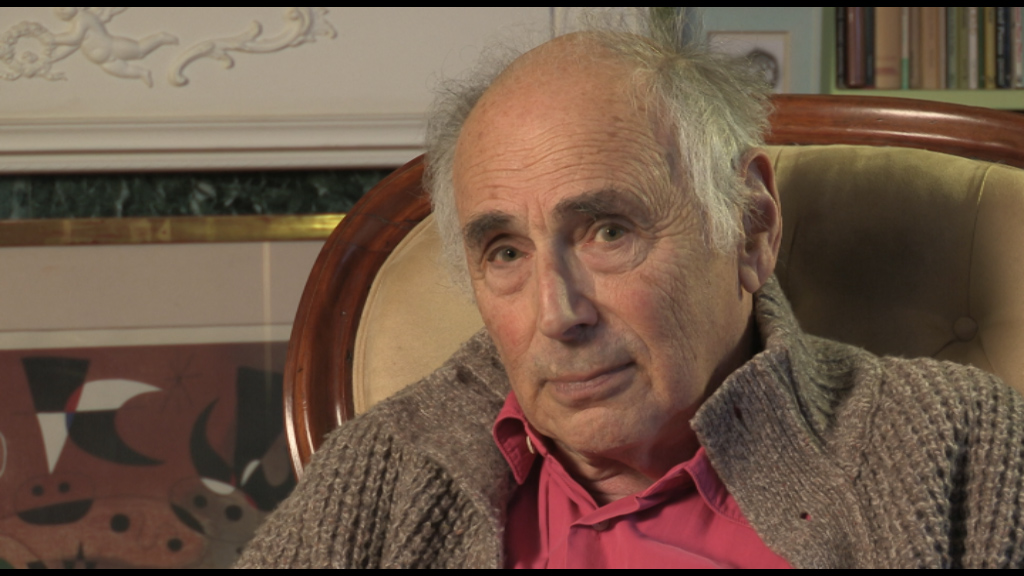 Importance of being taken seriously as a writer
Eyes Wide Shut – not the best of films
1
...
11
12
13
14
15
The end of that thing, I remember – the end of that day – he was really kind of ready to start preparing the movie. And he took me out to the cab, where the cab was waiting, and he was not a demonstrative man, as they say, but in a sort of very awkward way he put his arm behind my shoulder and said, 'Well, thanks'. That was a kind of... actually, the last time I ever saw him. Because he was going to ask me to come out to see the rough cut or whatever it was. And I read... saw on the French television, Stanley Kubrick est mort.
After that, the movie was edited by... indeed by Sydney Pollack, who was in the piece. Not, I think, to its best advantage but I wouldn't wish to be the... you know, the man who does the mortician's job on somebody else's script. I didn't like the movie hugely. The public... the critics didn't like it hugely because, of course, the worst thing that could happen with your movie is you should die. Curiously enough, it's become a sort of posthumous, famous film. Particularly in France and Italy. Probably because, as with the French and the Italians with Byron, they didn't fully understand what it had to say but what they read into it, they liked. Fine. I get, you know, 20p quite regularly in terms of DVD royalties which even the furious Kubrick family couldn't deprive me from happening... having. Why were they furious? Because I wrote a book which was absolutely truthful and honest about my association with him, but it was not an act of piety. I don't do piety. I do accuracy, if I can. And irony is part of accuracy because that's the way I look at the world. Not at my wife. Not at my children. The world.
Frankly, Eyes Wide Shut... reminded of the thing that Mastroianni said to me, Cinema non é gran cosa – cinema is not a very big deal. It wouldn't really matter to me now whether I had done Eyes Wide Shut or not. And if you don't like it and think you're going to hurt me by telling me you don't like it, you're not. And if you did like it, I'm really glad to hear that. I had other things to do and I did them. I was sorry that Stanley died. And he actually treated me, in his strange, domineering way, with a certain kind of domineering deference. Did I like him? I... yes, kind of. Because I like Americans. I find Americans more fun, even to be annoyed with than I do English people. I don't mean I don't like English people. I don't mean I... anything. It's just that's how it is with me. The thing about Americans with me is that I don't have to be the guy who went to Charterhouse, the guy who went to Cambridge, the Jew who does or doesn't assimilate or... no. You're just, You're the guy that's working with the movie. And that, actually, is a very enjoyable arrangement and I like it. I also like American dialogue because it's, as they used to say, peppy. And I like the snappy comeback. I like the American style of joke. I can do Oscar Wilde to a degree, although Oscar Wilde wouldn't say so. But I can also do Ben Hecht, although Ben Hecht wouldn't say so.
The movie was a kind of holiday and happened to be, in my fortunate experience for 40 years or so, a very well-paid holiday. And you can't beat that with a stick, as they say on the coast. The Kubrick family took great exception to the book. As I say, mainly because it stopped short of veneration. It's rather like Jesus' family might object to a book which told you about what nice times He'd had at the wedding at Cana in Galilee, but omitted to say that He was the Son of God. It's one of those things.
Born in America in 1931, Frederic Raphael is a writer who moved to England as a boy. He was educated at Charterhouse School and was a Major Scholar in Classics at St John's College, Cambridge. His articles and book reviews appear in a number of newspapers and magazines, including the Los Angeles Times and The Sunday Times. He has published more than twenty novels, the best-known being the semi-autobiographical The Glittering Prizes (1976). In 1965 Raphael won an Oscar for the screenplay for the movie Darling, and two years later received an Oscar nomination for his screenplay for Two for the Road. In 1999, he published Eyes Wide Open, a memoir of his collaboration with the director Stanley Kubrick on the screenplay of Eyes Wide Shut, Kubrick's final movie. Raphael lives in France and England and became a Fellow of the Royal Society of Literature in 1964.
Title: "Eyes Wide Shut" – not the best of films
Listeners: Christopher Sykes
Christopher Sykes is an independent documentary producer who has made a number of films about science and scientists for BBC TV, Channel Four, and PBS.
Tags: Eyes Wide Shut, Stanley Kubrick
Duration: 4 minutes, 6 seconds
Date story recorded: March 2014
Date story went live: 10 September 2014