NEXT STORY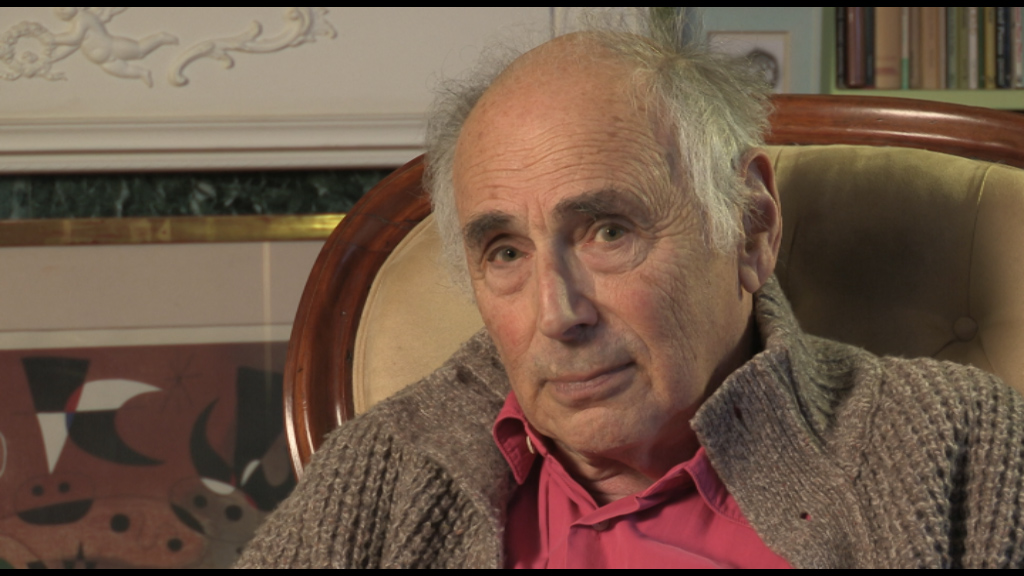 Writing – the best fun you can have with your clothes on
How Somerset Maugham has influenced my writing
1
...
11
12
13
14
15
There's a thing that André Malraux once said – he said a lot of things actually and many of them were slightly dotty and certainly self-advancing to the nth degree, but he was a smart fellow. And one of the things he said... I think it was in that book of his about the imaginary museum which he talked about where each of us has an imaginary museum in which are hung the pieces of work that we admire and somehow have changed our lives, and one could extend that into a library and I will in a minute, perhaps. But... André Malraux said: one doesn't become an artist by looking at life, one becomes an artist by looking at art. And that is both true and a bit untrue in my view because, of course, Malraux was to some extent an ideologically driven person. First of all, by Marxism and the... and the communist party, and then, eventually, by this Gaullist French nationalism, you might say, which also articulated his style.
Because of my Anglo-American provenance, I don't feel any specific allegiance to... certainly to national allegiances of any kind. But American writers have influenced me a lot more than, I suspect, English writers have... English writers have been influenced by English writers. However, the main influence, as I've said often enough to be boring, was Somerset Maugham whose Of Human Bondage I picked up when I was 15 and who seemed, as they say, to speak to my case – that's what certain kinds of writers manage to do, whatever your case is. I don't think that Willie Maugham was a great writer, a great writer of English, I mean. In fact, to open one of his books is often to be slightly shocked by the number of clichés and all the rest of it. I think there are reasons for that which is that he was French, his first language was French, and he tended all through his life to think that clichés were in English rather what they are in French, but they're not quite the same. The French use standard phrases to describe standard things because their language is like that. The English, because of the wealth of words and terms available, tend to deprecate the repetition of tired phrases.
But Maugham first of all taught me that you... well, a very clever thing he said once about how, if you have to choose between having dinner with a diplomat and a vet, you should have dinner with the vet. The diplomat will tell you the things which you... he thinks you want to hear or what he would like you to believe are typical of him, but the vet will tell you, if you're lucky, one or two very interesting stories because he won't have the wit or the guile to conceal himself. And on the whole, this is a good... good advice. The thing about Willie Maugham is that he is generally deprecated by all the smart, critical folk, and they have good reasons and I've just explained what some of them are. But the odd thing about him is that rare among English writers of his time – that is to say, of the turn of the century and of the 20th century – he doesn't actually have any violent prejudices against anybody. His prejudices are, to some extent, evenly distributed in the tone of his prose, that is to say that he is ironical about many people, including Jews and, of course, the English. He wrote, I think, in the 1890s, when he was a young man: the English abroad imagine that they are... they are admired for their sterling moral qualities. Just wait until they lose their money – that's when they'll find out what people really think of them. And that is, of course, exactly what the English today have absolutely refused to admit about themselves in the world. As Cavafy said to EM Forster, 'Above all, my dear Forster, don't lose your capital'. Well, the English have not lost all their capital but they've lost a lot. And certainly, they lost their capital ships. Nevertheless, they posture about the place as if their opinions matter to people like Master Putin, who actually doesn't give a shit about the English.
Willie Maugham taught me to work hard, and also, I suppose, to be a professional. Not only in the vulgar sense that Virginia Woolf attached to him of doing things for money. Because that's what you have to do if you don't have any. Funny that, particularly if you have a family, but also in terms of a certain detachment. And my work, I think, doesn't belong to any particularly national shelf in any particular library, which may be one of the reasons that it makes people rather uneasy. I thought I was just going to be a routine English writer. But when I think of the work, I realise that it doesn't subscribe to any of the usual patterns of English writers. I don't say that out of any pride. It's just what the Frogs call a constatation – that's how it is.
Born in America in 1931, Frederic Raphael is a writer who moved to England as a boy. He was educated at Charterhouse School and was a Major Scholar in Classics at St John's College, Cambridge. His articles and book reviews appear in a number of newspapers and magazines, including the Los Angeles Times and The Sunday Times. He has published more than twenty novels, the best-known being the semi-autobiographical The Glittering Prizes (1976). In 1965 Raphael won an Oscar for the screenplay for the movie Darling, and two years later received an Oscar nomination for his screenplay for Two for the Road. In 1999, he published Eyes Wide Open, a memoir of his collaboration with the director Stanley Kubrick on the screenplay of Eyes Wide Shut, Kubrick's final movie. Raphael lives in France and England and became a Fellow of the Royal Society of Literature in 1964.
Title: How Somerset Maugham has influenced my writing
Listeners: Christopher Sykes
Christopher Sykes is an independent documentary producer who has made a number of films about science and scientists for BBC TV, Channel Four, and PBS.
Tags: André Malraux, William Somerset Maugham
Duration: 4 minutes, 51 seconds
Date story recorded: March 2014
Date story went live: 10 September 2014