NEXT STORY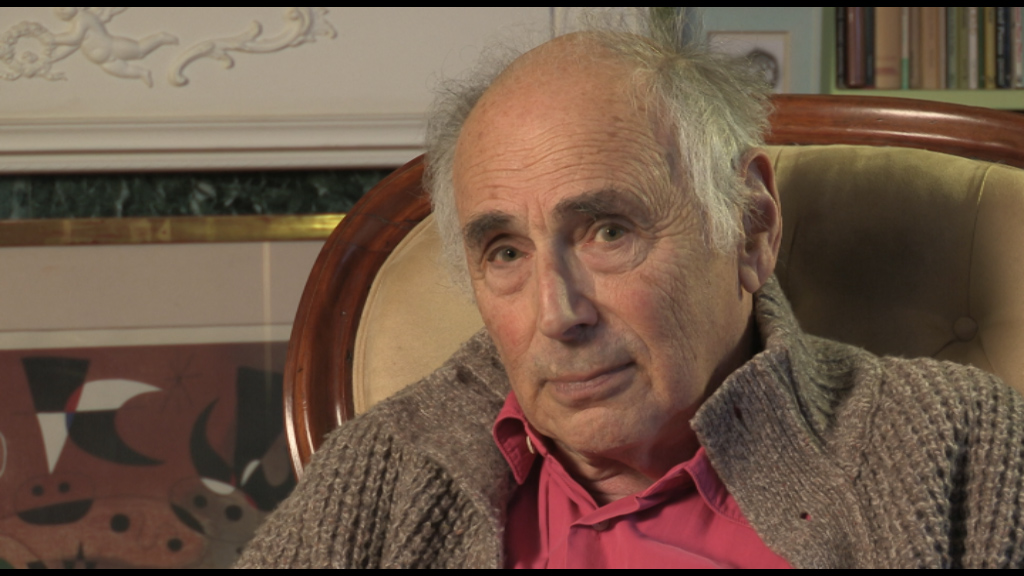 Life's peculiarities reflected in art
An erotic novella inspired by Elizabeth Jane Howard
1
...
11
12
13
14
15
So I look at the work, even the letter that I've just written to my friend Joe Epstein which we're... we write to each other weekly – with a view to publication, I admit, but not only with a view to publication, also to entertain each other – and I read the thing and I change a word and then I change something else and then I put something in it. Actually, I could just as well have sent the letter to him, but I want him to be delighted. The great line that... when Cocteau said to Diaghilev, what kind of sets do you want me to design for whatever opera or ballet he was going to do, Diaghilev said, 'Étonne moi'. And I would like to be able to go on astonishing people. I've just written a little novella which I think is quite shocking and I wouldn't be surprised if it wasn't published. And the thing I like about it is that all of the eroticism which the reader will read into it – perverse, disgraceful, I don't know what the hell they'll read into it – all that, or most of it, is contained in the spaces between the chapters. So by the time you think you've read a really, really naughty book which should be burned by the public hangman and have to go back and point out which bits shock you, you will find that it's the spaces between the chapters. It's what's implied in the dialogue but never said. In other words, the naughty one is you, not me. Or... however.
The genesis of books is very strange. That particular book came about because a long time ago – I don't think it's very scandalous to tell this story; if it is, then it is – a long time ago, when I published my first book actually, or my first book was published... I always thought it was funny talking about writers publishing books whereas there's the publisher doing the publishing. Later one gets grand enough to say, 'I publish.' Anyway, 1956, before Suez, a kind of strange period of refurbished British ruling the waviness, and Ken Tynan brought Jane Howard to a party we gave. And it was an interesting conjunction in terms of sexual activity, though I didn't know it at the time. There was Ken, a famous young person who'd agreed to come to my party... our party, and there was Jane Howard, a very good-looking young woman in her early 30s who came with him. And that was that. They came, they went. I knew Ken vaguely for a while and all of that. And then, a long time later, I got to know Michael Ayrton, the sculptor and painter and draughtsman and writer. He did too many things for the British quite to feel he was British. And did them in a particularly kind of arrogant way, which also offended people. He... I mean, I think he was a very bright man. A dangerous man in some respects, particularly to other people's wives, but by the time we met him, he was not very well so I did not feel this danger very acutely though I did notice that he was interested in Beetle.
Anyway. He talked a bit about the many women that he'd had. Not with any great lack of discretion, but he did. And one of them was Elizabeth Jane Howard. And he told me that he had been rather shocked by her sexual tastes, which is quite comic because Michael was not actually immensely given to prudery in that way. And the fact was that Jane Howard, for whatever reasons – and they're nothing to do with us and nothing to do with anything that we need to get excited about – liked people to do certain... liked men to do certain things to her. In other words, she liked to be whipped or beaten or whatever it was that she liked. And that's what you were for. And Michael, being quite an egotist, was somewhat offended to be appointed to an activity which anybody could have as well exercised. And it sort of disturbed him quite a bit. Not very much, but a bit. Anyway, that all broke up eventually... and we met Jane again because she was married to Kingsley Amis and they came to visit us on... well, they came to visit a Greek Island on Ios, where we had a house and... called Ios, where we had a house. And we had dinner and Jane pissed in our field in a rather kind of grown up way on our way to dinner. She wrote books. She was okay. I didn't really care about Jane one way or the other. Later she became a friend of our daughter, Sarah's, who came not to like her at all. I used to see her occasionally at the Ivy or wherever it was.
And I wrote a book, a short story, back in the 80s which was sort of based on that thing about the woman who... to be perfectly simple, the woman who is loved by somebody, who can't do to her what she wants done. And therefore, although they have the perfect love, it's imperfect. It was quite a short story. And then, just... I had a month before Christmas when I was free and I thought, I'd... I'd like, really, to do what Nabokov did when he wrote Lolita, which was to take a small story which he'd written many years earlier and have another run at it, as they say. So that's what I did. And I did and this is the story I'm talking to you about. Which is pretty funny actually. And I mean, because it's got some good dialogue and it's set in the 1970s and I finished it on, I think, New Year's day and the day after that, I saw in the paper that Jane Howard had died. What do you make of that? I don't make anything of it at all, actually. But it is curious.
Born in America in 1931, Frederic Raphael is a writer who moved to England as a boy. He was educated at Charterhouse School and was a Major Scholar in Classics at St John's College, Cambridge. His articles and book reviews appear in a number of newspapers and magazines, including the Los Angeles Times and The Sunday Times. He has published more than twenty novels, the best-known being the semi-autobiographical The Glittering Prizes (1976). In 1965 Raphael won an Oscar for the screenplay for the movie Darling, and two years later received an Oscar nomination for his screenplay for Two for the Road. In 1999, he published Eyes Wide Open, a memoir of his collaboration with the director Stanley Kubrick on the screenplay of Eyes Wide Shut, Kubrick's final movie. Raphael lives in France and England and became a Fellow of the Royal Society of Literature in 1964.
Title: An erotic novella inspired by Elizabeth Jane Howard
Listeners: Christopher Sykes
Christopher Sykes is an independent documentary producer who has made a number of films about science and scientists for BBC TV, Channel Four, and PBS.
Tags: Michael Ayrton, Elizabeth Jane Howard
Duration: 5 minutes, 40 seconds
Date story recorded: March 2014
Date story went live: 10 September 2014