NEXT STORY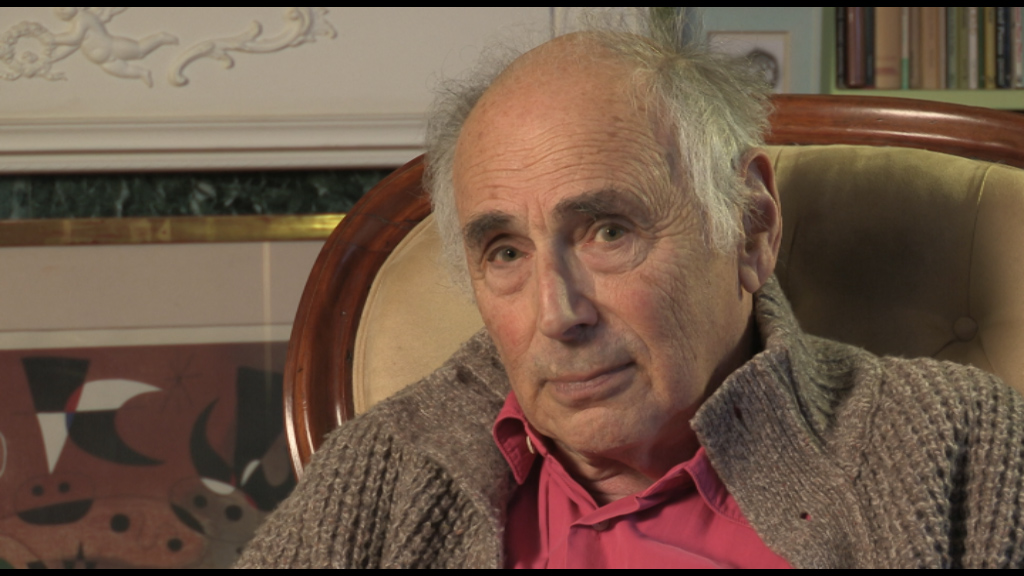 Worrying about the future
How to cope with thoughts of one's own death
1
...
11
12
13
14
15
I once met David Garnett when he was quite an old man, living in a cottage in the... in the Lot, down in South Western France. A man who was sort of an artist, a Bloomsbury man. Screwed a lot of people and had quite a good time. Wrote one or two books which are not very good, which are very famous. I don't know why. One of the first novels I... no, the first novel I ever reviewed for The Cambridge Review actually was a thing called...God, what was it called? Of Love... I keep thinking of the André Maurois book, Climats, which it isn't. Aspects of Love is what the Garnett was called. I thought very little of it and I was right. It was made into a dreadful show by Lloyd Webber who has a kind of unerring eye for the marshmallows of all time. I went to see David Garnett and he was a very unassuming man. He had his garden, he had his cottage with no... with an earth floor. He was quite a bad man in certain respects which we needn't get into; his treatment of his second wife was bad. Anyway. Talking about death, I said to him, don't you find that the prospect of death sort of renders writing books sort of rather useless? I mean, after all. And he said, no, that's really the reason why it's worth doing. Now, it's a bit glib but it's not stupid. Here we are. I don't know who put us here. I'm pretty sure nobody put us here and nobody's going to take us out. We're just going to die, aren't we? We're not going to... as Noël Coward once said, we're not going to pass over, we're not going to pass on, we're not going to go to sleep; we're going to die. I'm saying that now because I'm in very good health. Don't come and tell me that when I'm on my deathbed. Well, I remember you saying... no, no, it'll be okay if you just say, 'Hello Freddie, I hope you're going to feel better soon, and when you do, I've got a very interesting project I want you to do'. That is what people should say at deathbeds.
Born in America in 1931, Frederic Raphael is a writer who moved to England as a boy. He was educated at Charterhouse School and was a Major Scholar in Classics at St John's College, Cambridge. His articles and book reviews appear in a number of newspapers and magazines, including the Los Angeles Times and The Sunday Times. He has published more than twenty novels, the best-known being the semi-autobiographical The Glittering Prizes (1976). In 1965 Raphael won an Oscar for the screenplay for the movie Darling, and two years later received an Oscar nomination for his screenplay for Two for the Road. In 1999, he published Eyes Wide Open, a memoir of his collaboration with the director Stanley Kubrick on the screenplay of Eyes Wide Shut, Kubrick's final movie. Raphael lives in France and England and became a Fellow of the Royal Society of Literature in 1964.
Title: How to cope with thoughts of one's own death
Listeners: Christopher Sykes
Christopher Sykes is an independent documentary producer who has made a number of films about science and scientists for BBC TV, Channel Four, and PBS.
Tags: Aspects of Love, David Garnett, Noel Coward
Duration: 2 minutes, 4 seconds
Date story recorded: March 2014
Date story went live: 10 September 2014