NEXT STORY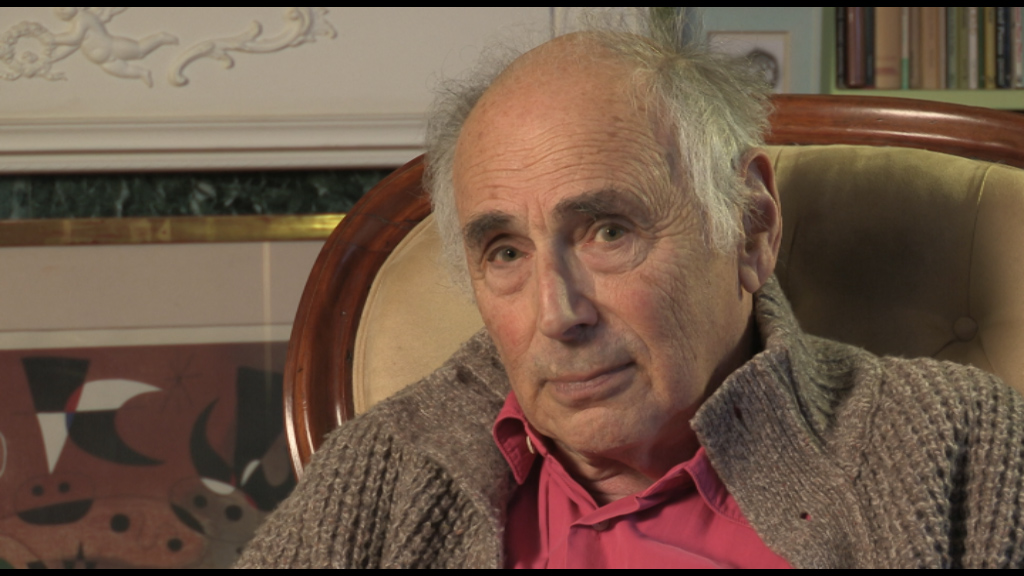 A Cambridge scholar in-waiting
My debt of gratitude to Turgenev
1
2
3
4
5
...
15
[Q] So more than 60 years after this, you're still emotional about the award of the scholarship.
Well, I... I was going to say, first of all the main thing was that I had not only got a scholarship to Cambridge, I had got a scholarship which enabled me to write to George Turner saying, that I did not need a Closed scholarship, I had got a Major Open scholarship. The main reason that I am emotional about it is that it was... well, I mean, that it was an opportunity to stuff it right up where Charterhouse hurt. Incidentally, I had not done very well at my Latin verses, my Greek was not particularly special, but my English essay, which I had prepared entirely on my own, was really what got me the scholarship. And I had prepared it on the... I had noticed among the old Charter... all the old papers to Oxford, there was always a question about the Arts in the general paper. It was put one way, it was put another way, but the Arts. And I was actually extremely keen on painting and I had won the third prize in the House painting competition at Charterhouse. I liked to paint, and I had a daughter as you know, I think, who was a great painter. Anyway, I loved to paint, and I collected all those Penguin books of [Victor] Pasmore and [William] Coldstream and... who all else. I knew a lot about art, I read a lot. But I also, once I saw that this was in the paper, I... you know, I boned up a great deal. So when the paper came, when I was at Emmanuel – the general paper – one of the questions was: the Arts and their relation to life. A good question. And I wrote, this happens to you in life – doesn't it? – I wrote at the top of the page, the first page, 'Art is one of the four things that unite men – Turgenev'. And as I wrote that down, I thought – and I've thought on other occasions in different ways, and I'm sure everybody has according to the kind of things they do: it's done. I mean, if ever there was a winning number that was it, and I then wrote about Japanese painting, I mean I knew a lot of stuff, I knew all the names, I knew the dates, I'd taken trouble.
If there had been vivas at Cambridge, which there weren't, unlike Oxford, some surly shit would have said to me: Turgenev – tell me about him. Because the truth was, I didn't know anything about Turgenev, I didn't know what the other four things... or three things that united men were; one of them, you may depend on it, is anti-Semitism, but we can come to that later. However, I did not get quizzed and I did get the scholarship. I was told by my excellent Howland, that I ought to work very hard during the period between now, which was the end of December, and coming up to Cambridge in October – scholars didn't have to do national service before they went to Cambridge, they wanted to have them while they were still good. So I then decided that I would leave Charterhouse and pursue Hilary Phillips or somebody else if I couldn't get her, in a rather more urgent way than I had before.
So, I left Charterhouse. And I wasn't given a leaving scholarship of books, which every other scholar, Major scholar in Oxford... Oxford and Cambridge, was given almost automatically. And off I went.
Born in America in 1931, Frederic Raphael is a writer who moved to England as a boy. He was educated at Charterhouse School and was a Major Scholar in Classics at St John's College, Cambridge. His articles and book reviews appear in a number of newspapers and magazines, including the Los Angeles Times and The Sunday Times. He has published more than twenty novels, the best-known being the semi-autobiographical The Glittering Prizes (1976). In 1965 Raphael won an Oscar for the screenplay for the movie Darling, and two years later received an Oscar nomination for his screenplay for Two for the Road. In 1999, he published Eyes Wide Open, a memoir of his collaboration with the director Stanley Kubrick on the screenplay of Eyes Wide Shut, Kubrick's final movie. Raphael lives in France and England and became a Fellow of the Royal Society of Literature in 1964.
Title: My debt of gratitude to Turgenev
Listeners: Christopher Sykes
Christopher Sykes is an independent documentary producer who has made a number of films about science and scientists for BBC TV, Channel Four, and PBS.
Tags: Charterhouse, Ivan Turgenev
Duration: 3 minutes, 43 seconds
Date story recorded: March 2014
Date story went live: 13 August 2014