NEXT STORY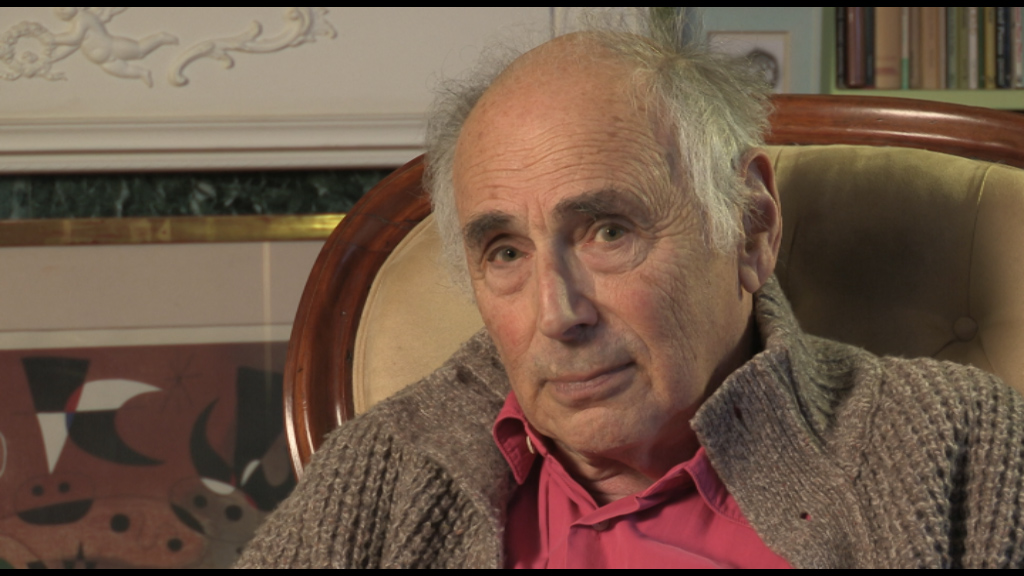 Summer idyll in France
If you want to win the lottery buy a ticket
1
2
3
4
5
6
...
15
To go quickly through my first year, I... I didn't meet all the brilliant people I expected to meet. I didn't know quite what to do. As usual with people who are somewhat vain, I thought the standard, for instance, of the amateur dramatic club, which was the posh drama club in Cambridge – you know that – the amateur dramatic club, I thought that the audition would be too difficult or me to take. Quite ludicrous by the way, because I was quite good at doing stuff, but I was very timid and, above all, a lifelong failing: I was more afraid of not winning than I was willing to commit myself actually to enter the competition.
There's an old Jewish story about the man who kept complaining that he didn't win the lottery. And eventually one day, he's moaning and moaning and moaning, and the heavens opened and God's voice comes out and He says, 'Jacob, you want to win the lottery, buy a ticket!' I, on the whole, have not bought tickets in that way, and oddly enough I haven't won many lotteries. I've won a few, and it ain't gone that badly, but it's still true.
So – I really had quite a good time. I played some bridge because I was quite good at bridge. Guy Ramsey was the bridge correspondent at the end of the Daily Telegraph, and I'd play with my father and all the rest of it. I was quite a good bridge player. Not quite good enough but pretty good. The... the senior member of the university ran the bridge club, he was a man called Peter Swinnerton-Dyer. He was a baronet and an Etonian and a very good mathematician, a Fellow of Trinity. And he divided the incoming players into three categories: probables, possibles, and awful warnings.
I was lucky enough to feature as a probable, but I was never actually better than being a probable, but I did play for Cambridge and all the rest of it. And I played with Richard Bird, the guy who'd got the scholarship that I didn't get at Winchester, and I met again, and he was... by that time a Scholar of Clare. And I had tea with Richard, and I smooched about and I joined a second-rate drama club, and by the end of the year I hadn't really done anything much and I didn't even get a First in the first part of the Classical tripos – whatever they're called – preparatories, I think... prelims – probably because I wasn't taking enough trouble. But the college was very nice, and didn't seem to bother about it, and the great thing was that Beetle and I were going to go abroad together.
And I arranged with John Sullivan, who'd become a mate of mine and who was a very dedicated Liverpudlian scholar, because he was the son of a docker. And the son of a Liverpudlian docker is not going to go back to Liverpool if he can bloody well help it, and certainly not to the docks. So Sullivan John Patrick had his eyes firmly on a First Class degree or better, and the academic ladder which lead out of Liverpool and possibly, and in fact, out of England.
I wasn't going to be an academic; I was going to be a writer. It was in my notebook. I wrote about him. I wrote about Becher. I wrote about everything. I wrote about poor Tony Becher who'd said to me, somebody told me that piss is a spermicide, so perhaps you should piss up the woman first. I made a note of this. It didn't seem to be a particularly gallant form of making love but never mind about that, it was worth noting. I noted lots of things, not all disagreeable, but strange. Strange.
Anyway, John Sullivan agreed to say that he was going to come abroad with me on a trip to the continent, my father was going to give me a small amount of money. My father was actually very generous in that regard, he didn't have much, but he did give me money. Strangely enough at Cambridge he paid my Buttery bill, that is to say, for any extras like wine and cigarettes and all the rest of it, but he wouldn't pay my book bill. Very Oxford, I think, probably. First things first. Odd. Anyway, there were libraries. I did buy books, actually. I don't know how, but I did.
And I read a lot of novels. I went to the union, and I joined the union and I... they had a very good library, and I read stacks of novels. That's what I was going to do. I read foreign authors as well, but I never thought of reading them in their own languages for some reason, I don't know why. Perhaps I wasn't... I just wasn't very good at them. I've become better since.
Born in America in 1931, Frederic Raphael is a writer who moved to England as a boy. He was educated at Charterhouse School and was a Major Scholar in Classics at St John's College, Cambridge. His articles and book reviews appear in a number of newspapers and magazines, including the Los Angeles Times and The Sunday Times. He has published more than twenty novels, the best-known being the semi-autobiographical The Glittering Prizes (1976). In 1965 Raphael won an Oscar for the screenplay for the movie Darling, and two years later received an Oscar nomination for his screenplay for Two for the Road. In 1999, he published Eyes Wide Open, a memoir of his collaboration with the director Stanley Kubrick on the screenplay of Eyes Wide Shut, Kubrick's final movie. Raphael lives in France and England and became a Fellow of the Royal Society of Literature in 1964.
Title: If you want to win the lottery buy a ticket
Listeners: Christopher Sykes
Christopher Sykes is an independent documentary producer who has made a number of films about science and scientists for BBC TV, Channel Four, and PBS.
Tags: Cambridge University, Peter Swinnerton-Dyer, Richard Bird, John Sullivan, Tony Becher
Duration: 4 minutes, 42 seconds
Date story recorded: March 2014
Date story went live: 13 August 2014