NEXT STORY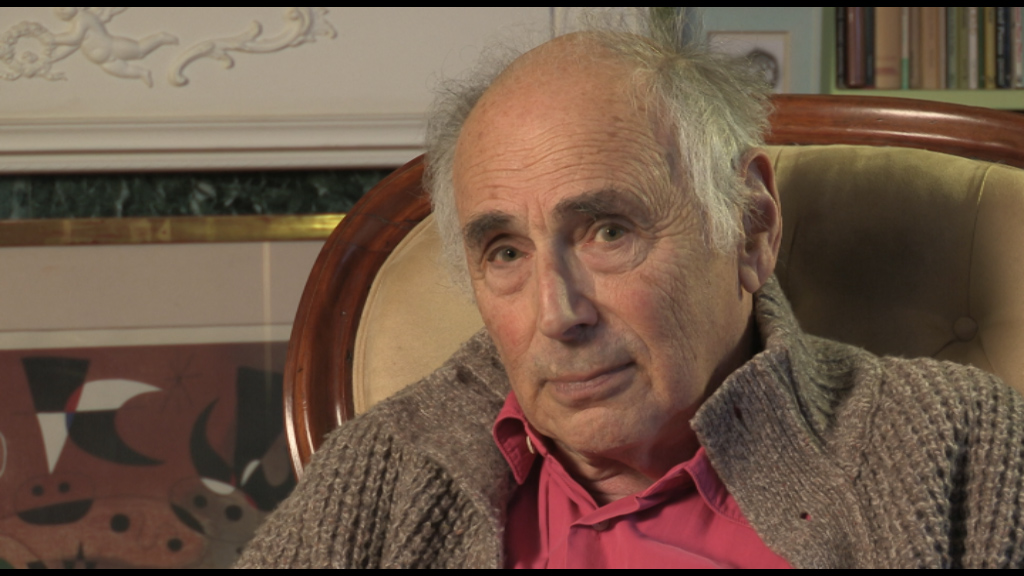 Love blossoms in America
1
2
3
4
5
...
15
There was a man called Harry who was one of their brothers – Handsome Harry he was known as, and he was also a swindler and a con man and a ladies' man and all the other things, and eventually he was caught and sent to jail for quite a long time; I think we're now talking about the Edwardian era. And my grandmother and her sisters and their brothers if they had... did she have any brothers? No, I think they were all sisters. Oh no, she did have a brother! Of course she did... she did have a brother, several brothers. They all met and decided that Handsome Harry had brought shame on the name of Bebro which in any case they weren't all that keen on because it sounded a bit foreign. So, they decided that they would call themselves Benson. But one of the brothers, who was then called Godfrey, they didn't like because he was rather low-class, he was a stamp dealer actually, a very nice man. So, they said to him in the cruel way that people had particularly in those days whenever they were, 'We're all going to change our name to Bebro but you can't... to Benson, but you can't, Godfrey'. So Godfrey, who was quiet and dignified, said,' I don't care, I don't want to be called Benson anyway'. But he didn't want to be called Bebro, either. So from that day onwards he had one name: Godfrey. And since he signed his name Godfrey when he wrote letters and things, people began to think that he must be a peer of the realm which is one of those minor comic dividends which can come to some people. Anyway, my grandmother and her sisters and brothers all changed their name to Benson. One of them, actually, as I might, you know, why I thought there were no brothers because one of them was a man called Frederick Jessel Benson and he became very rapidly a millionaire. He wasn't a swindler like his brother, but he was every bit as plausible and charming. And Jessel was said to have allowed an insurance salesman to come in and try and sell him some life insurance and the salesman had left having bought shares in Jessel's company. So, he was pretty good with all that stuff. He was also in the end very rich in fact he was so rich that he had a country house to which he would go every night in his Rolls Royce, and he had the Rolls Royce arranged so that if he had to sleep in his office where he had a cot, and he fell asleep, the cot could be carried out and slid into the back of the Rolls Royce as in a hearse, and he would then be driven to his country house. And...as I say, it must have been in the Edwardian era. And one time he invited the prime minister to come for the weekend, I think, and he did and this Jessel said, 'We have dinner at 8.30'. And the prime minister was detained for some reason and didn't arrive until 9.30 by which time Jessel had started dinner. And the prime minister came in and sat down and they talked for a while and then Jessel said, 'I always go to bed at 10 o'clock, so please help yourself to anything you want – goodnight'. He was the kind of Jew which in a sense only exists in England. There was a sort of mutation which Disraeli, I think, initiated. They were totally, as they say, unapologetic about being Jews.
Born in America in 1931, Frederic Raphael is a writer who moved to England as a boy. He was educated at Charterhouse School and was a Major Scholar in Classics at St John's College, Cambridge. His articles and book reviews appear in a number of newspapers and magazines, including the Los Angeles Times and The Sunday Times. He has published more than twenty novels, the best-known being the semi-autobiographical The Glittering Prizes (1976). In 1965 Raphael won an Oscar for the screenplay for the movie Darling, and two years later received an Oscar nomination for his screenplay for Two for the Road. In 1999, he published Eyes Wide Open, a memoir of his collaboration with the director Stanley Kubrick on the screenplay of Eyes Wide Shut, Kubrick's final movie. Raphael lives in France and England and became a Fellow of the Royal Society of Literature in 1964.
Title: What's in a name?
Listeners: Christopher Sykes
Christopher Sykes is an independent documentary producer who has made a number of films about science and scientists for BBC TV, Channel Four, and PBS.
Tags: Handsome Harry, Bebro, Frederick Jessel Benson
Duration: 3 minutes, 40 seconds
Date story recorded: March 2014
Date story went live: 13 August 2014