NEXT STORY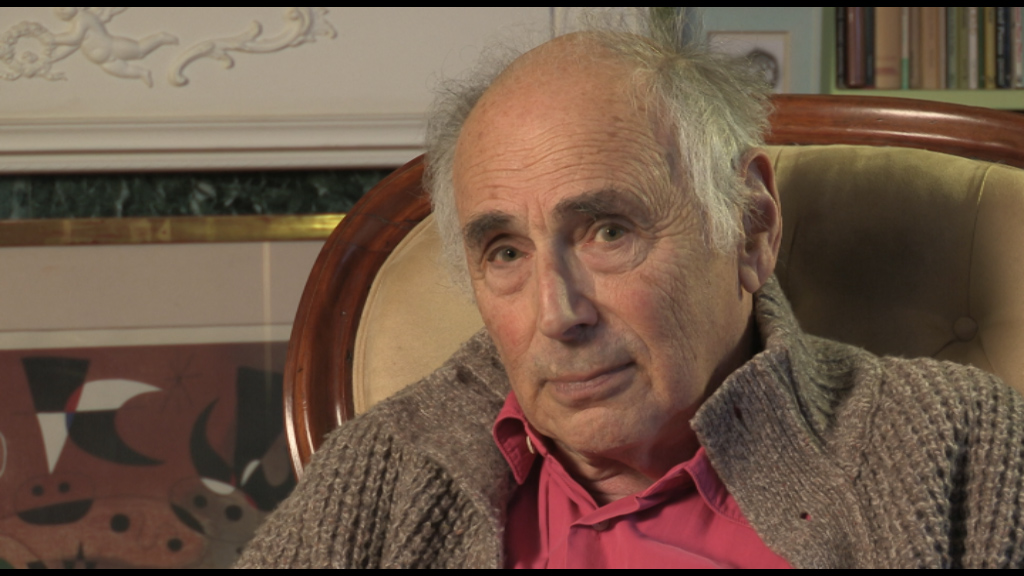 Getting immersed in 'the biz'
My gift is that I 'read' people
1
...
3
4
5
6
7
...
15
I got on to the stage and Brian was there, and... and the question was who should go first, and they tossed a coin and I was going to go first. You don't really want to take first innings in these kinds of occasions, but there it was.
And I went into the wings and Leslie said, as people do when they're doing auditions, you know, 'When you're ready'. And I don't know what possessed me, but I... I devised a walk which was sort of, like kind of Groucho Marx squared: very low and sort of slithering onto the stage like that. And I did... how did it go? 'Good evening, ladies and gentlemen. How do you do you do? We'd like to do a little number written by one of the boys in the band. It's called, Good Evening, Mrs Robinson, how do you do you do? With a one and a two and a three and a four...' and that was as far as I got.
Brian Marlborough, who was very ambitious and good, said, 'It's not worth my doing it'. So funnily enough I got this part which turned out to be a huge hit when we went to London. So I did Graham Greene, and that was pretty successful, and then I did Joe and the Boys, and that was pretty damn successful. We went to Oxford, and I had a curious experience in Oxford actually, because I met Jeremy Atkinson, the same guy who'd asked me to be the House commander of the Lockite Platoon, who had got the same Holford scholarship the previous year, that I wanted to get the year after. And he was still up at Christchurch.
And he had a girlfriend called Janet. And I don't know how we... I went to Christchurch to have a look at what it would have been if I'd gone there. And I saw Jeremy, and he said, oh this is Janet. So Janet said to me after we'd talked a bit, 'Would you come for a walk with me?' She was a blonde English girl. 'I'll show you Christchurch Meadows, and you know, perhaps you'd like to see the barges, and all of that on the Isis'. So I said fine. So we went out for a walk and there she was, and after a bit she said to me, I was... what was I? 20... I suppose I was 22, wasn't I? Something like that. Yes, I was 22. She said, 'Do you think I'd be a good thing for Jeremy?' And I said, 'I don't know you. I mean... I... what do you mean?' So she said, 'No, no, no, because I know the people who were a school with you, Jeremy and other people, too, and you've got a sort of gift, haven't you?' 'Have I? Well, maybe I have and maybe I haven't but honestly, Janet, you know, I don't know anything about you and I don't actually know much about Jeremy. I spent four years with him at Lockites, I know his father went down with his ship, and I know various other things about him, and he plays football – I think he's a left inside, isn't he? And he's a scientist, isn't he? But, you know, he's not a friend of mine, I don't know him'. 'But', she said, 'he is, he is a friend of yours'. So I said, 'Listen – if you want to marry him, marry him. If he wants to marry you, get married. That's my advice. And if you don't want to marry him, I wouldn't do it. I don't know anything about it'. But it was odd because, of course, I sort of did know something about it. But I don't know what it was. I read people, that's what writers have to do. Not necessarily rightly.
Born in America in 1931, Frederic Raphael is a writer who moved to England as a boy. He was educated at Charterhouse School and was a Major Scholar in Classics at St John's College, Cambridge. His articles and book reviews appear in a number of newspapers and magazines, including the Los Angeles Times and The Sunday Times. He has published more than twenty novels, the best-known being the semi-autobiographical The Glittering Prizes (1976). In 1965 Raphael won an Oscar for the screenplay for the movie Darling, and two years later received an Oscar nomination for his screenplay for Two for the Road. In 1999, he published Eyes Wide Open, a memoir of his collaboration with the director Stanley Kubrick on the screenplay of Eyes Wide Shut, Kubrick's final movie. Raphael lives in France and England and became a Fellow of the Royal Society of Literature in 1964.
Title: My gift is that I 'read' people
Listeners: Christopher Sykes
Christopher Sykes is an independent documentary producer who has made a number of films about science and scientists for BBC TV, Channel Four, and PBS.
Tags: Joe and the Boys, Christchurch, Oxford, Brian Marber, Leslie Bricusse, Jeremy Atkinson
Duration: 4 minutes, 2 seconds
Date story recorded: March 2014
Date story went live: 13 August 2014