NEXT STORY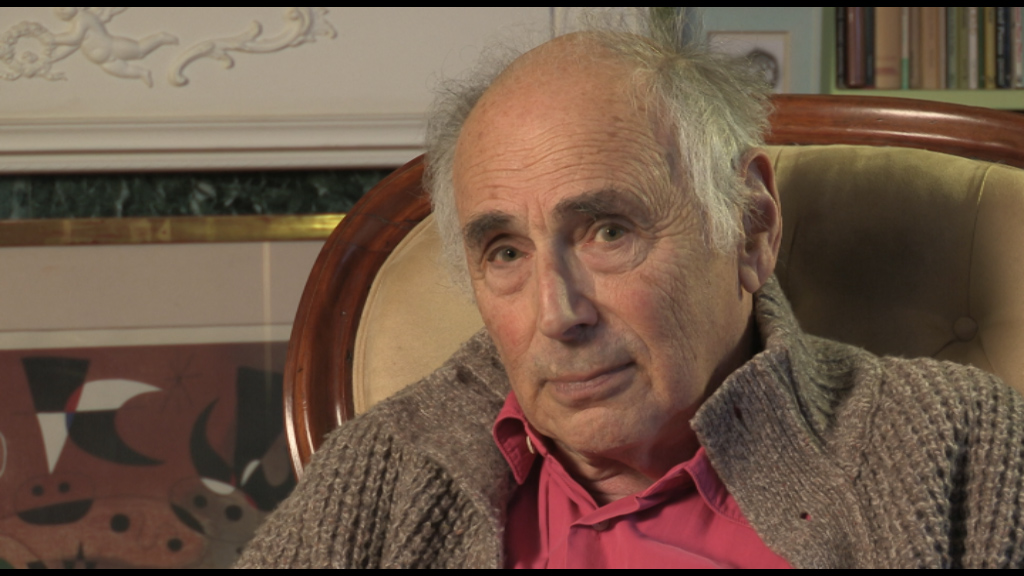 A sense of belonging in Spain
1
...
4
5
6
7
8
...
15
And then I went to Spain, in the train, changed trains at Portbou. In those days, the trains had different gauges in France and in Spain. I think that went on for quite a long time, actually. And I was in España under Franco. And I didn't have much of a conscience about it. I didn't really think of the world as something about which I ought to have a conscience. It has there to be observed. None of it made any sense, but it had to be watched very carefully. And I had my pages for the novel and I had my notebooks.
So I went to Barcelona and had a look around Barcelona. I visited all the Gaudi's, did all the sort of things which a proper first visitor should do in Barcelona, except go to the brothels where I was told you could get a women for one and ten pence. But either apprehension or fear of VD or virtue or Beetle or something stopped me, but I went and had a look, just as I had in Paris by the way, when I got there. Tarts in Paris were very sumptuous in those days. They were all around Les Halles which they've since pulled down. Anyway, so I went from Barcelona to Madrid in the train to go to a pension which had been recommended to me by somebody in the Footlights. And then I went to the Prado and had a look at all the paintings, in particular the Goyas, and outside the Prado I was sitting by myself, I think there may have been a letter for me waiting for me in Spain. I hope there was from Beetle, I can't remember. Because in Barcelona I had sat alone at the café in the Plaça Catalunya, and I wrote a very long letter to Beetle in which I said what was implicit in our relationship, but hadn't been said before, which was that we should get married. And I sent if off. She never got my letter actually, but we did get married. So, went to Barcelona and I think there may have been a letter waiting for me at some hotel or some place in Madrid. Anyway, outside the Prado I was sitting by myself and an American guy in a seersucker suit, guy about 30, tall, slim, blue-eyed, fair-skinned, somewhat balding, came up to me and said, 'You're all by yourself?' I said yes. 'Well, why don't you come and have lunch with us?' He was there with his wife and their small daughter. His name was Herb Oppenheim, and as the appointments board at Cambridge they would say, he was Jewish but he didn't look it. And his wife was not Jewish and she didn't look it either.
And Herb was very nice to me. He was very nice to lots of people. He was the son of a rich man in New York and he didn't like to see people on their own, and I don't quite know why but I noticed that he had a habit of asking people to come and join us if they were on their own. Anyway, he asked me, and then after we'd had lunch and I'd talked a bit and I'd talked about Beetle, I tend to do that as people notice. Anyway, he said, we're going to drive down to Toledo and then we're going to Granada and places – there's a place in the car, you want to come?
They had a little Simca station wagon. They were pretty simple in those days, the little Simcas, with a bench seat at the back. And I said, yes I'd love to. So we drove to Toledo, and he was an architect, he'd just got a Guggenheim I think it was, and he had just got a magna cum laude at Columbia and he was a very keen architect as a student and he had a three-dimensional camera with him. You don't get keener than that in 1954.
And he taught me quite a lot about looking at buildings. He said, you know in a modern city don't look at ground level. Look up. That's where you can see what the buildings are really like. At ground level they change everything. You want to see what it's like, look up. In Toledo it was good to look up because we had the glass balconies on the first floors. Anyway, so we travelled together and he was very nice.
[Q] Why do you mention the glass balconies?
What?
[Q] Why do you mention the glass balconies?
It's very typical of Toledo. And I mentioned it because they had the same thing, I found, in Morocco. The Jewish quarter in Fez had windows on the first floor with kind of, not bay windows, because they were squared off, but they projected over a support. The Moorish buildings never had that because of course Moorish houses are not meant to be looked into. So they're all shut up, the Jews were not like that and I suspect the Jews who built the houses in Toledo may have come from Morocco to Toledo rather than gone from Toledo to Morocco, because there were a lot of Jews that came from Morocco into Spain at the same time as the Arabs. I don't know much about this but I think that's how it was.
I was very conscious of the Jews in Toledo in a way that you hadn't been in Barcelona or in Madrid because of course it had been a very Jewish city. And the great church there, I think it's called Santa Maria was actually a synagogue before they improved it.
Born in America in 1931, Frederic Raphael is a writer who moved to England as a boy. He was educated at Charterhouse School and was a Major Scholar in Classics at St John's College, Cambridge. His articles and book reviews appear in a number of newspapers and magazines, including the Los Angeles Times and The Sunday Times. He has published more than twenty novels, the best-known being the semi-autobiographical The Glittering Prizes (1976). In 1965 Raphael won an Oscar for the screenplay for the movie Darling, and two years later received an Oscar nomination for his screenplay for Two for the Road. In 1999, he published Eyes Wide Open, a memoir of his collaboration with the director Stanley Kubrick on the screenplay of Eyes Wide Shut, Kubrick's final movie. Raphael lives in France and England and became a Fellow of the Royal Society of Literature in 1964.
Title: Travelling to Toledo
Listeners: Christopher Sykes
Christopher Sykes is an independent documentary producer who has made a number of films about science and scientists for BBC TV, Channel Four, and PBS.
Tags: Barcelona, El Prado, Toledo, Gaudi, Herb Oppenheim
Duration: 5 minutes, 18 seconds
Date story recorded: March 2014
Date story went live: 10 September 2014