NEXT STORY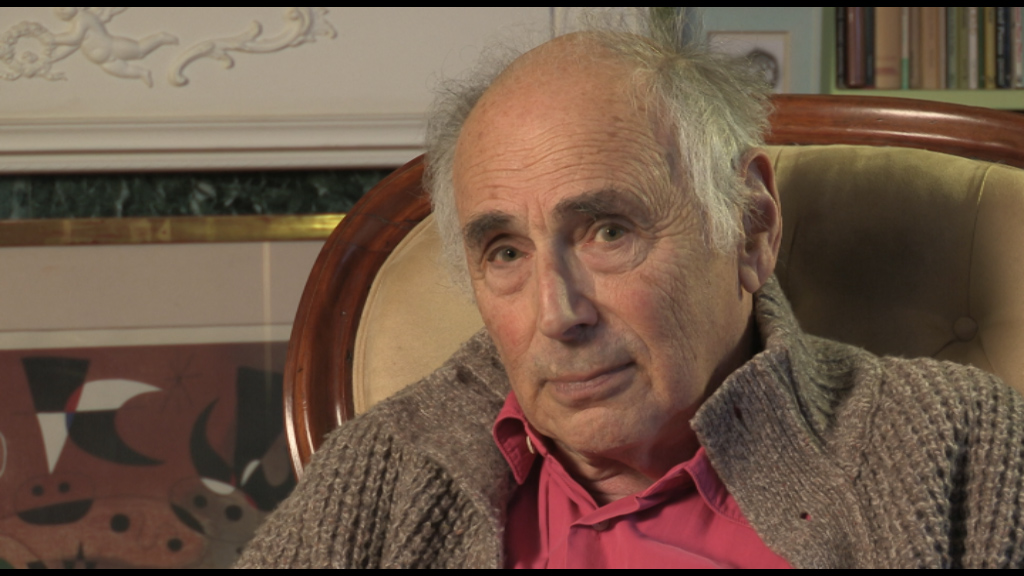 Life's ups and downs
1
...
4
5
6
7
8
...
15
We moved from Chelsea Embankment because Beetle didn't like being in the dark, and I did understand. We moved to a little house in, behind Knightsbridge in a place called Rutland Street, a little tiny house, and we moved in, little tiny house – Beetle wanted to have a baby by then, she'd waited a long time, and she was going to have a baby. And we moved into this little house, and I parked the car, there was no room in front of our little area, so I parked in front of the next house; this was a row of terraced house – cottages. And I then got a little note through the letterbox which had a printed thing, and it said at the top, 'From Mr Justice Hinchcliffe', and it said, 'Would you please remove your car from the position which it is in since it is blocking the light and air from the downstairs room and causing great inconvenience to all'. It's a symptom of what London was like in 1956 or so that I obediently moved my car. He didn't say anything about, I hope you enjoy being in Rutland Street or anything, and I thought all sorts of things, but I didn't say any of them, because in those days you didn't say, 'Fuck you' to judges.
The funny thing is that Mr Justice Hinchcliffe, whom I regard as a bad thing, was in charge of a libel action which was brought by my friend Brian Glanville, the guy who was at Charterhouse with me and is now, and has been for a long time, a famous football journalist and a very good short story writer and, in his day, a novelist as well. Brian was in a libel action against a man called David Kossoff, who was a Jewish actor in those days, who'd accused Brian... one of Brain's books of being written for money and being... taking an anti-Semitic line about Golders Green Jews, of which Brian was, of course, one. And Brian sued him for libel on the grounds that he was trying to do him harm, and Mr Justice Hinchcliffe was the judge and Brian won his case. So, which Hinchcliffe do you want to have, is always a good question.
Anyway, we moved into Rutland Street, and in... previous to that, actually, while we were still in Chelsea Embankment, Obbligato as my first book was called, was published in May of 1956, and had very nice notices, not immensely enthusiastic, but very nice and Guy Ramsay said, be grateful for the amount they write about you, don't worry what they say. Pretty good advice on the whole. Not always easy to take.
So by the time we were in Rutland Street I had the second book already accepted by Cassells, and Leslie and I were writing the Cambridge film for a very nice man called Vivian Cox who had been a triple blue and played hockey for England, and who was gay and I didn't know it at the time, a sort of virile gay man, of whom there were quite a few. Very nice, too. I... I wrote that, and then the Suez Crisis came and I felt then that I had somehow not written the book I should have written. It was all too light, and that's when I started writing other things and then I decided to do a big book about Jews in London, about which I didn't know very much actually, because we lived in Putney and I didn't know anything about North London, but various people including Brian Marber who'd been in the Footlights with me and so on, I got an inkling of it and also working with those Jews in the drama society, they all tended to come from North London, I'd been to a lot of their houses. I was fairly well informed.
And I started writing a book called The Limits of Love, which was a sort of Wittgensteinian title because Wittgenstein said the limits of my language... the limits of my world means the limits of my language, the limits of love is the limits of life. It sounded good at the time. The epigraph of The Limits of Love was: my object in philosophy is to show the fly the way out of the fly bottle, Ludwig Wittgenstein. Number two: the Jew is underneath the lot, Thomas Stearns Eliot OM. I don't let them off unless they threaten to break my head.
Anyway, I wrote this book at the Oxford and Cambridge Club where I had joined, before playing bridge with a lot of judges and magistrates and people who were nothing like as clever as I had expected them to be. But they were perfectly nice to me.
Born in America in 1931, Frederic Raphael is a writer who moved to England as a boy. He was educated at Charterhouse School and was a Major Scholar in Classics at St John's College, Cambridge. His articles and book reviews appear in a number of newspapers and magazines, including the Los Angeles Times and The Sunday Times. He has published more than twenty novels, the best-known being the semi-autobiographical The Glittering Prizes (1976). In 1965 Raphael won an Oscar for the screenplay for the movie Darling, and two years later received an Oscar nomination for his screenplay for Two for the Road. In 1999, he published Eyes Wide Open, a memoir of his collaboration with the director Stanley Kubrick on the screenplay of Eyes Wide Shut, Kubrick's final movie. Raphael lives in France and England and became a Fellow of the Royal Society of Literature in 1964.
Title: Settling down in London
Listeners: Christopher Sykes
Christopher Sykes is an independent documentary producer who has made a number of films about science and scientists for BBC TV, Channel Four, and PBS.
Tags: The Limits of Love, Mr Justice Hinchcliffe
Duration: 4 minutes, 39 seconds
Date story recorded: March 2014
Date story went live: 10 September 2014