NEXT STORY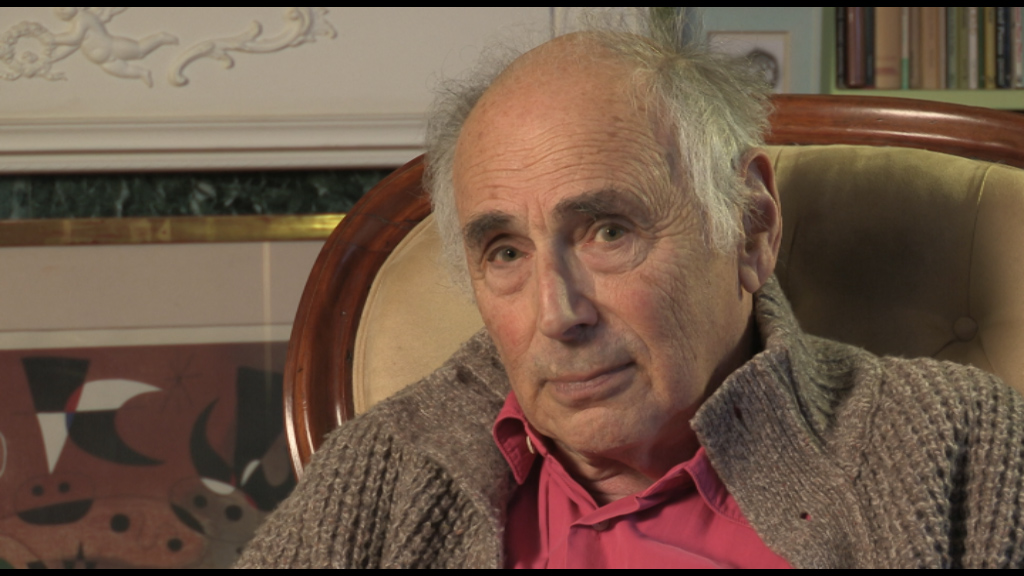 How I became the most famous man in London
Charlie Lederer and the priceless jade cabinet
1
...
5
6
7
8
9
...
15
As it happened, we left England for Fuengirola in the October of 1959, and I never again have started a work of fiction in England. It's neither an accusation against England nor a boast about myself, but it has something to do with the fact that what I have done in England has always seemed to me to be affected by my sense of... of not really wanting, frankly, to be there and not very much being wanted to be there. Very unfair – in certain respects I've been deluged with scholarships and God knows what not and all, and nobody has treated me with any conspicuous ill feeling. But there is a sort of emblematic thing which happened just before we left England. And, again, it's just worth mentioning, for comedy's sake.
Bernard Levin, in 1959, was at the peak of his powers at The Spectator and he wrote a famous column called Taper which was a take-off of the proceedings of the House of Commons or a sour comment on it. In the style, of course, of Junius and various other people of an earlier epoch. Bernard was the sort of Jew who wrote slightly florid English very well in a persona which was not entirely his own. One of the things that he wrote in The Spectator was, in 1959, that he was glad to say that he didn't think there was any anti-Semitism left in England. Well, I was conscious of Beetle having been at the appointments board in Cambridge which had been, as they say nowadays, systematically anti-Semitic. Have I mentioned this, Christopher?
[Q] Briefly, but it doesn't hurt to…
So, although I... I remembered that a lot of the secretaries, not one for whom Beetle worked, but the others were just routinely and almost casually anti-Semitic and probably didn't even think that they were being anything but truthful. After all, who likes Jews? There's a good story about that, by the way. There's a man called Charlie Lederer who was a rather posh, elegant half-Jew, I think, in California, a screenwriter in the 1930s and he mixed with the crowd that went up to William Randolph Hearst's place in San Simeon. And Charlie Lederer was quite a smart guy. During the war, he was sent by Roosevelt, since he didn't look Jewish and was a smart guy, to India as some kind of diplomatic role. And when he was in India, he went to a big party at one of the British grandee's houses. I don't think it was the Viceroy but it was some big person. And his hostess was a fine lady and she had a great collection of jade, which was in a tall cabinet. And when she was talking to Lederer she said, 'Oh Mr Lederer, how are you enjoying India?' And he said, 'Well, it seems fine. You know, it's really nice, it's really interesting and, you know, I'm really... no, it's really interesting'. And she said, 'What a shame you weren't here before the war. So much nicer before the war'. And he said, 'Oh really, in what way was it nicer before the war?' And she said, 'A lot of funny people have come, you know, during the war and since the war. I mean, there are an awful lot of Jews around the place'. 'Oh', he said, 'don't you like Jews?' So, she said, 'Well, I can't think anybody likes Jews, do they?' And Charlie Lederer said, 'Got a reason?' And she said, 'Well, I don't think you need a reason'. And he reached up to the top of the cabinet with the priceless jade in it and he pulled the whole thing down – gadonk! – onto the floor. 'Now you've got a reason'.
Born in America in 1931, Frederic Raphael is a writer who moved to England as a boy. He was educated at Charterhouse School and was a Major Scholar in Classics at St John's College, Cambridge. His articles and book reviews appear in a number of newspapers and magazines, including the Los Angeles Times and The Sunday Times. He has published more than twenty novels, the best-known being the semi-autobiographical The Glittering Prizes (1976). In 1965 Raphael won an Oscar for the screenplay for the movie Darling, and two years later received an Oscar nomination for his screenplay for Two for the Road. In 1999, he published Eyes Wide Open, a memoir of his collaboration with the director Stanley Kubrick on the screenplay of Eyes Wide Shut, Kubrick's final movie. Raphael lives in France and England and became a Fellow of the Royal Society of Literature in 1964.
Title: Charlie Lederer and the priceless jade cabinet
Listeners: Christopher Sykes
Christopher Sykes is an independent documentary producer who has made a number of films about science and scientists for BBC TV, Channel Four, and PBS.
Tags: Bernard Levin, Charlie Lederer, India
Duration: 4 minutes, 9 seconds
Date story recorded: March 2014
Date story went live: 10 September 2014